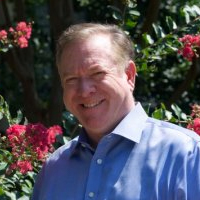 Welcome to the February edition of Food Gardening Magazine!
I know February doesn't exactly feel like the most gardening-appropriate time of the year. At least, that's true for most of us living in four-season areas. Here in New England, the cold has really settled in and even though spring is just around the corner, many of our gardens are buried in snow or frozen solid. I don't mind saying I'm happy to sit indoors with a cup of coffee while the quiet of winter gives the garden some time to rest.
However, this is also the ideal time to start thinking about what you want to grow this year. Furthermore, this is the perfect time to start seeds, or at least get ready to start seeds. Certainly, I've bought my share of seedlings at the shop when I've neglected to get an early enough start, or if I decide too late that I'd like to plant another vegetable or two. It's not a bad way to do things. But I always feel like I'm missing out on that magical moment when a little seedling appears.
That's why we've decided to highlight seed starting in this issue. There's more than one way to start seeds, and we'll explore several of them so you can determine which is the best for you. We're also looking at some of the essential garden tools you'll need for the season, whether you're just starting out or it's time to refresh the tool shed.
Of course, it should come as little surprise that we've got delicious recipes on our minds. Wait until you see some of the recipes in the gardening guides! Cherry Pie! Blackberry Cobbler!
Let's take a look at some of what's here in the February 2023 edition of Food Gardening Magazine.
Food Gardening with Amanda articles—Food Gardening Network's Senior Editor and Producer Amanda MacArthur is one fabulous food gardener! She takes gardening seriously, makes it fun, and delivers some great content—including companion videos to show you, not just tell you, exactly what to do. Check out these four helpful articles from Amanda this month:
And this issue of Food Gardening Magazine includes details on three featured foods this month—concurrently with publishing this issue of our magazine, we're also publishing and updating three gardening guides on raspberries, blackberries, and cherries. As a premium member of Food Gardening Network, you get full access to the magazine and these gardening guides:
Raspberries: If you've ever been raspberry picking, you know the joy of plucking the velvety orbs off their stems and popping them in your mouth where the berry releases its sweet juice on your tongue. There is nothing like the taste of a freshly picked raspberry. And you can grow raspberries almost anywhere! Find out more about growing this delectable fruit in our Raspberries Rule! Gardening Guide.
Blackberries: This delicious native berry, closely related to raspberries, is so easy to grow that it's known as an invasive nuisance in many parts of the country, growing wild in fields, farms, and forests. The good news? That's a whole lot of pies, jams, cobblers, smoothies, sauces, and so much more! Find out how to grow these delights in Blackberry Heaven: The All-in-One Guide to Choosing, Growing, Harvesting, and Cooking Blackberries.
Cherries: Did you know that cherry trees take three to five years to produce fruit? But once they do, you'll get as many as 1,000 cherries in your harvest! Learn more about growing cherry trees in All Things Cherry, the Sweet and the Sour.
Here are some interesting tidbits about the foods you'll find in these gardening guides to get you thinking about what you might want to plant in your garden.
It's believed that raspberries originated in Asia Minor, but were popularly cultivated in Greece about 1,700 years ago. In addition to culinary uses, raspberry juice was used in art work and the dried leaves were and are used medicinally to aid digestion and ease menstrual cramps.

Blackberries are popular around the globe and are native to every continent except Australia and Antartica. Blackberries have been used in Europe for over 2,000 years for eating, medicinal purposes, and as thorny hedges to keep out marauders.

Even though it is enshrined in American folklore with the story of George Washington chopping down a cherry tree, these fruits are native to the area that is now Turkey. In fact, fossilized cherry pits have been found in prehistoric caves by archeologists in Asia and Europe, dating back to the earliest civilizations.
In this edition of Food Gardening Magazine, you'll find Gardening Guide Close-Ups that focus on raspberries, blackberries, and cherries to help get you started with these three foods and our gardening guides. These articles give you valuable tips and advice about these three foods, and you'll have instant access to the premium gardening guides themselves, too. Be first to read these Gardening Guide Close-Ups and get a head start on how to grow and use these foods:
11 Ways to Use Raspberries That Will Make You Happy to Grow Them: Once you have raspberries, you'll have them forever, but they're undoubtedly one of the tastiest invasive berry bushes, that's for sure! To keep more of those raspberries on your plate and in your home, rather than in the bellies of your local critters, we've come up with a few fun ways to use them.
How to Stop Blackberry Bushes from Spreading: Blackberry bushes are a hearty type of shrub. They also proliferate quickly. While their plentiful production of juicy berries is desirable for many people, the thorny vines and branches can create a difficult landscape to maneuver in and through. If you want to stop your blackberry bushes from spreading uncontrollably, there are various techniques you can use.
How to Make Your Cherries Bigger and Grow Faster: There's just nothing like a bowl of big, juicy cherries. But growing bigger and faster cherries can be a daunting task for any gardener. However, with the right techniques, you can make your cherry crop larger and quicker to ripen. Here is how you can do it.
And then there are the recipes you'll find in the three gardening guides! Here are some of my favorites that are tasty, unique, and easy to make:
Raspberry Ricotta Cake: This is a simple, yet elegant dessert to serve on a beautiful summer or fall evening—or for breakfast the next day. The sweet raspberries play beautifully against the moist, fluffy texture of the cake, melting in your mouth.
Best-in-Show Blackberry Cobbler: You simply can't go wrong with a good cobbler, and this prize-winning recipe from the 1940s is so easy to make! Enjoy this traditional blackberry dessert anytime, and bask in the compliments.
Cherry Pie: This is a traditional recipe and for good reason: Cherry Pie is the perfect way to use the cherries from your harvest and it's a crowd-pleaser as a dessert. Try it topped with vanilla ice cream.
I hope you enjoy the February 2023 issue of Food Gardening Magazine as much as we've enjoyed putting it together. We're so happy to have you here! Now let's head out to the garden!
Happy harvesting—and happy eating!


Bill Dugan
Editor & Publisher
P.S. Please enjoy this issue of Food Gardening Magazine, and let me know what you think about it by commenting below with your feedback! Your input is valuable to us and can help us make improvements.