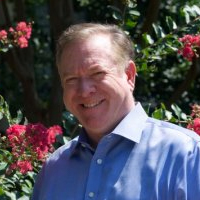 Welcome to the March edition of Food Gardening Magazine!
I love the month of March! Even though the weather can be quite the trickster, giving us tastes of warmth and sunshine followed by cold northern winds, it always feels like a turning point. We're slowly coming out of the chill of winter. Days are getting longer, and we're edging closer and closer to spending more time in the garden without our fingers getting numb!
Of course, some of you in warmer climates may already be there! I'm seeing pictures of lush kumquat trees from some friends around the Gulf Coast of the U.S.!
One thing is for certain, no matter where you are, March brings us the first day of spring, which means we have a little mix of winter gardening and spring gardening in this issue. With that in mind, the March issue of Food Gardening Magazine features some tips for getting your garden ready AND we'll take a look at some of the vegetables you can start planting right now!
There are some other seasonal changes in the wind, too. With this issue, we're adding two more featured articles, so now you can enjoy a total of five articles focused on seasonal gardening topics, along with our deep dives on three featured fruits, herbs, or vegetables. And, as always, some delightful recipes are in store from the gardening guides highlighted in this issue.
Here's what's happening in the March 2023 edition of Food Gardening Magazine.
Food Gardening with Amanda articles—Food Gardening Network's Senior Editor and Producer Amanda MacArthur is one fabulous food gardener! She takes gardening seriously, makes it fun, and delivers some great content—including companion videos to show you, not just tell you, exactly what to do. Check out these five helpful articles from Amanda this month:
6 Vegetables to Plant in March: If you're eager to start on your garden, these six vegetables can go directly in the ground as soon as the soil is workable.
Composting in the Winter: While it's true that winter composting doesn't move quite as quickly as summer composting, you can still start or continue this eco-friendly habit.
DIY Soil Testing for Vegetable Gardens: Before you start applying fertilizers and lime treatments, take a sample and test your soil. DIY soil testing can often prevent the need for additional "fixing" later on down the road, as healthy soil is ultimately key to success.
Fire-Roasted Tomato Kale Soup: Easy to prepare and fun on your taste buds, this Fire-Roasted Tomato Kale Soup uses home-"fired" tomatoes and leafy Tuscan kale, alongside fresh fennel and carrots, to soften and smooth out this hearty garden soup.
The Smell and Taste of Soil: This article comes from our sister publication, GreenPrints Magazine. In it, writer Becky Rupp shares some fascinating scientific facts about soil. This is no boring lecture, though. Read this and you can find out, and even experience, "what the earth smelled like to the dinosaurs!"
And this issue of Food Gardening Magazine includes details on three featured foods this month—concurrently with publishing this issue of our magazine, we're also publishing and updating three gardening guides on beets, broccoli, and Brussels sprouts. As a premium member of Food Gardening Network, you get full access to the magazine and these gardening guides:
Beets: Beets are both sweet and earthy, and packed with nutrients from the tips of their leaves to the bottom of their roots. Both leaves and roots are edible, and gardeners should take advantage of their rich flavor and culinary versatility. From soup to salad, steamed, roasted, grilled, pickled, or dried—beets deserve a place at the table. Find out more about growing this delightful vegetable in Beautiful Beets!
Broccoli: Ah, versatile and nutritious broccoli. Bright green (and sometimes white or purple), crunchy, and full of flavor, broccoli is delicious raw or steamed, stir-fried, grilled, or roasted. You can enjoy it plain or with dip as a snack; and as a topping for baked potatoes, pizza—and more! Find out how to grow this fantastic food in Broccoli: America's Favorite Vegetable!
Brussels sprouts: Brussels sprouts are heat-avoiding, cold-embracing vegetables. So if you live in a cool climate—and you're patient—Brussels sprouts may be a perfect addition to your garden. This is an instance where frost is considered a benefit. Find out more in The Bountiful Brussels Sprout Guide!
Here are some interesting tidbits about the foods you'll find in these gardening guides to get you thinking about what you might want to plant in your garden.
Beets have been prized from ancient times as a food, a treatment for a variety of illnesses and conditions, and even as an aphrodisiac. While many foods thought to be aphrodisiacs have little evidence to prove it, in the case of beets, there is scientific evidence.
Broccoli production and consumption grew steadily in the 20th century, but in the past 25 years, U.S. consumption has increased three-fold. No doubt, studies showing broccoli's positive health effects, especially its cancer-fighting qualities, have influenced this jump in popularity.
Ethnobotanists believe Brussels sprouts were around as early as ancient Rome, but they really hit the culinary scene somewhere in the 13th century. The history is a little hazy, but it appears that it wasn't until the 14th or 16th century that Brussels sprouts became a popular vegetable crop in—where else?—Brussels, Belgium. The name has stuck ever since.
In this edition of Food Gardening Magazine, you'll find Gardening Guide Close-Ups that focus on beets, broccoli, and Brussels sprouts to help get you started with these three foods and our gardening guides. These articles give you valuable tips and advice about these three foods, and you'll have instant access to the premium gardening guides themselves, too. Be first to read these Gardening Guide Close-Ups and get a head start on how to grow and use these foods:
Beets Companion Plants for the Garden: Beets are the best! Most vegetables are easy to love, but beets have a lot going for them. They're an easy-to-grow, fast-developing crop that belongs to the Chenopodiaceae family alongside Swiss chard. Even better, not only is the root edible, but so, too, are its leaves–providing you with a host of flavors to choose from!
How To Sprout Broccoli Seeds at Home: Broccoli sprouts are a powerhouse of nutrients and antioxidants that can help boost your immune system and they're easy to digest. And because they're so easy to grow at home, broccoli sprouts are an accessible and affordable superfood.
How to Cook Brussels Sprouts: Brussels sprouts, once the brunt of jokes about how terrible vegetables taste, deserve a much better place at the table. In fact, once you know how to cook Brussels sprouts, they're quite delicious! Fried in bacon fat, chopped in salads—it's all about how you make them!
And then there are the recipes you'll find in the three gardening guides! Here are some of my favorites that are tasty, unique, and easy to make:
Beet Brownies: We know what you're thinking: Beets? In brownies? Why? Because they make brownies better, that's why. If nothing else, the addition of beet purée will help you rationalize eating a second helping of brownies with no guilt.
Creamy Broccoli Walnut Salad: This Creamy Broccoli Walnut Salad has something to please every one of your taste buds. Crunchy, creamy, slightly sweet but also tangy, and a little salty—this salad is also packed with nutrition. It's hearty enough to serve as a main dish, but also makes a delicious side.
Roasted Brussels Sprouts with Apples: The subtle sweetness of roasted Brussels sprouts coupled with the inherent sweetness of apples is a perfect formula. Olive oil, lemon zest, and lemon juice, along with a seasoning of salt, pepper, and garlic powder, give the dish that balance of heavenly caramelized goodness floating over earthy-citrus undertones.
I hope you enjoy the March 2023 issue of Food Gardening Magazine as much as we've enjoyed putting it together. We're so happy to have you here! Now let's head out to the garden!
Happy harvesting—and happy eating!


Bill Dugan
Editor & Publisher
P.S. Please enjoy this issue of Food Gardening Magazine, and let me know what you think about it by commenting below with your feedback! Your input is valuable to us and can help us make improvements.