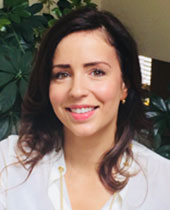 If you're one of the many gardeners who don't have a lot of space for a garden, you've probably gotten creative in how you grow herbs, fruits, and vegetables. From hanging baskets of strawberries to small raised beds packed with space-conscious plants like peas, beans, and radishes to window boxes filled with leafy greens and kitchen herbs, you're a genius when it comes to making the most out of small spaces. 
You may have also run into issues with container gardening. The roots get tangled up. The container is too heavy to move. The soil gets wet, leading to root rot. Containers are great, don't get me wrong. I love a good terra cotta pot overflowing with greenery and sitting in the sunlight. But when you need something a little lighter, that's great for plant roots, and that you can use to grow anything from potatoes to tomatoes, garden grow bags are the way to go. 
Because they're fabric, there's more air circulation, which keeps roots happy. They're just as easy to use as any container, and they're even easier to move around, since you can get them with handles. And because of that air circulation and porousness, it's nearly impossible to overwater your plants when they're in a grow bag. 
If you're looking for new ways to grow a garden, give garden grow bags a try. We have a lot more information in this issue of Food Gardening Magazine about growing a garden in grow bags. You can check out a good overview of the process, along with all the pros and cons of gardening this way, in How to Start Gardening with Grow Bags for Vegetables and Fruits. Then get into some specifics about growing one of our favorite veggies, radishes, in How to Start Growing Radishes in Bags.
Here's what this issue has in store, starting with some of my favorites.
Gardening with Amanda articles—Food Gardening Network's Senior Editor and Producer Amanda MacArthur is one fabulous food gardener! She takes gardening seriously, makes it fun, and delivers some great content—including companion videos to show you, not just tell you, exactly what to do. Check out these four helpful articles, with videos, from Amanda this month:
And this issue of Food Gardening Magazine includes details on our three featured foods this month—concurrently with publishing this issue of our magazine, we're publishing and updating three gardening guides on radishes, blueberries, and bell peppers. As a premium member of Food Gardening Network, you get full access to the magazine and these gardening guides:
Radishes: Radishes are some of the easiest vegetables to grow, and the entire plant is edible. This crunchy, spicy root vegetable is perfect for impatient gardeners and you can plant them all season long. Find out more, in Radiant Radishes!
Blueberries: It's a superfood. It's delicious in anything from pie to muffins to salad. There are five main species and dozens of varieties. And while the blueberry has some particular soil pH requirements, it's otherwise easy to grow and is rarely bothered by pests. Learn how to grow this classic food in Blueberry Bonanza: Everything You Need to Know about Growing and Enjoying Blueberries!
Bell Peppers: Did you know that bell peppers are one of the most widely cultivated crops in the world? Commercial bell pepper production in the U.S. is over 1.5 billion pounds a year, and the U.S. isn't even the top producer. Bell peppers aren't just green or red, either. Different varieties are white, deep purple, orange, yellow, or chocolaty brown. Learn all about growing these colorful and tasty garden delights in Beautiful Bell Peppers.
I've read all three new gardening guides, and I learned so many things about these three plants. Consider some of these tidbits that I discovered while reading these gardening guides, to get you thinking about what you might want to plant this year.
We may often think of radishes as small, red globes, but this root vegetable may

come in a large range of lengths, shapes, sizes, and colors that span the spectrum of red, pink, yellow, white, and even gray or black. Their roots can be rounded or long, and they can be quite small or grow even larger than carrots and parsnips.

You may know that blueberries are healthy, but did you know that some studies show they can slow memory loss, reduce the risk of heart disease by up to 15%, they're good for your skin and bones, and can even help prevent gray hair?

Why pick a peck of pickled peppers when you can make your own? You only need a couple of days to enjoy your own, homegrown pickled peppers. Just water, vinegar, salt, and sugar is all it takes to make them at home!
To help guide you through these three foods and our gardening guides, you'll find in this edition of Food Gardening Magazine Gardening Guide Close-Ups that focus on radishes, blueberries, and bell peppers—these in-depth articles give you valuable tips and advice about these three foods, and you'll have instant access to the premium gardening guides themselves, too. Be first to read these Gardening Guide Close-Ups, to get a head start on how to grow these foods:
How to Start Growing Radishes in Bags:

Radishes are cool-weather crops and like full sun in the spring and fall, and partial sun or shade in the heat of the summer. Growing radishes in bags means that you can move them out of the sun when the summer begins to get hot if you need to.

How to Prune Blueberry Bushes

: Pruning is essential if you want your blueberry plants to be healthy, produce quality fruit, and look good, but pruning is an intimidating sport, and there are do's and don'ts.

When to Harvest Bell Peppers at Peak Flavor:

Green bell peppers are tasty, but if you can wait a few extra weeks before harvesting, you'll get far more flavorful (and colorful!) fruits.
And then there are the recipes you'll find in the three gardening guides—here are three of my favorites that are tasty, unique, and easy to make:
Salted Radish and Chive Baguettes

: Tr

aditional French cuisine can be simple, but that doesn't mean it's lacking in flavor. Aside from the delicate taste of thinly sliced radishes, what makes this sandwich recipe an elevated experience is the use of Beurre de Baratte, or French butter.

Wild Rice Salad with Blueberries and Corn

:

Wild rice is a little on the chewy side and has a mildly smoky and grassy flavor. Corn, of course, is soft, sweet, and a little bit buttery. And juicy blueberries are deliciously fruity and even mildly floral. Put them together and you have a sweet, savory, and stunningly sumptuous salad!

Rainbow Bell Pepper Hummus Boats:

Hummus is a natural to serve with bell peppers. I like this twist on the old standard hummus and veggies platter. Using the colorful peppers as the "bowl" for the hummus makes for a lovely plate—and less to clean up after. Plus, you get to eat it at the end.
I hope you enjoy the July issue of Food Gardening Magazine as much as we've enjoyed putting it together. We're so happy to have you here! Now let's head out to the garden!
Happy gardening—and happy eating!

Kim Mateus
Editor & Publisher
P.S. Please enjoy this issue of Food Gardening Magazine, and let me know what you think about it by commenting below with your feedback! Your input is valuable to us and can help us make improvements.