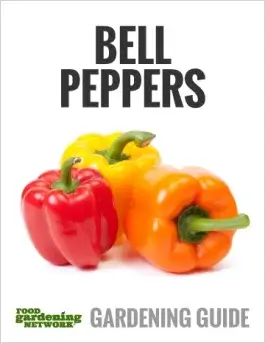 As they say, "patience is a virtue," and this is particularly true when waiting for bell peppers to grow and ripen. Bell peppers need a little coddling in the beginning. Peppers like warm soil, so you need to prime their space with black plastic or barrier to warm up the soil to 70°F (24°C) prior to the growing season. Then set it and forget it, and hope for the best! Right? No way, there are plenty of strategies for getting bigger, better, more flavorful fruits, and knowing when to harvest bell peppers is an important part of the story.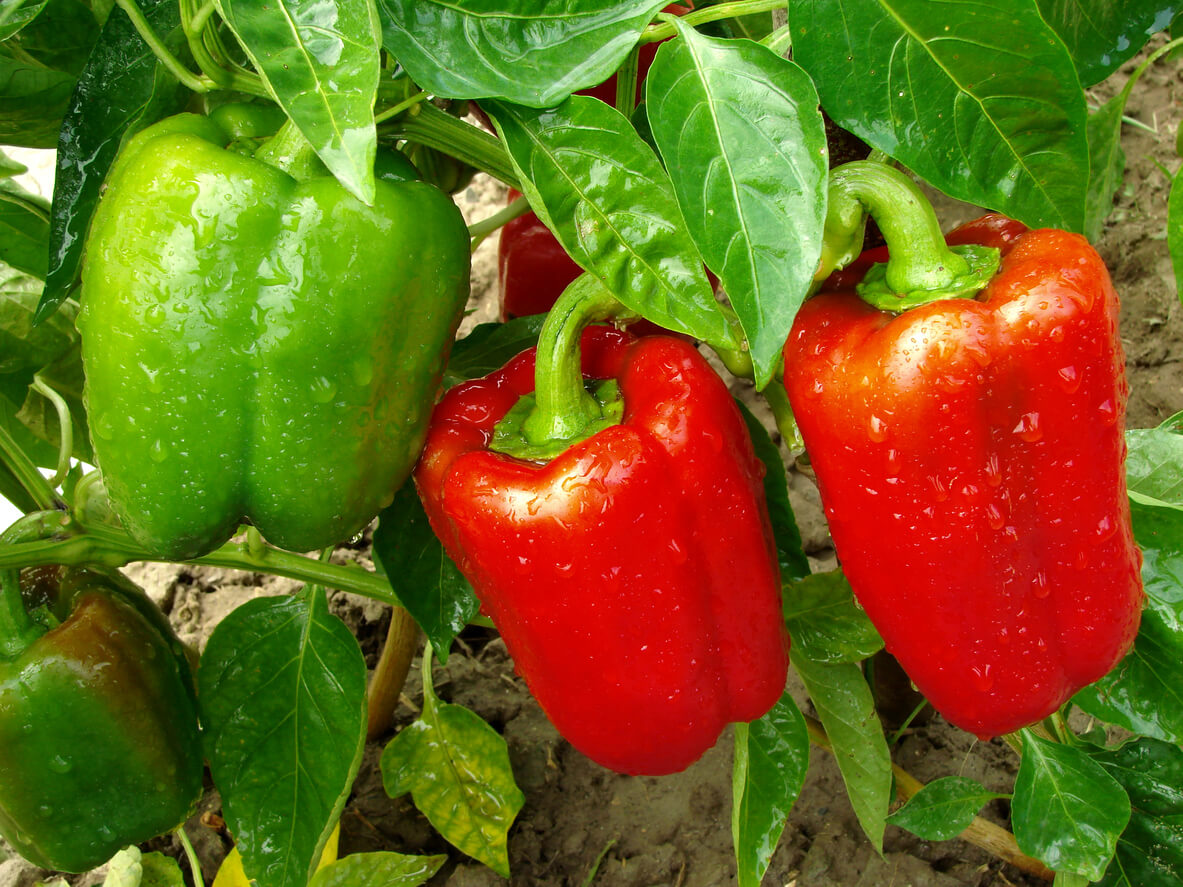 First let's talk about green peppers, the ultimate example of not peak flavor unless you really love bitter green bell peppers. Those green peppers you see at the supermarket in abundance are actually just immature bell peppers. Almost every pepper starts off green and then ripens to red, yellow, orange, purple, brown, or even a creamy white! Harvesting them early is what results in green peppers that we love for salads, sautes, and sausages.
But wait, do you just plant any bell pepper and harvest it when it reaches the color you like? Will all peppers eventually turn the same color? Nope! While all green peppers start out green and can be harvested early, their final end color and flavor depend on the type of bell pepper you planted.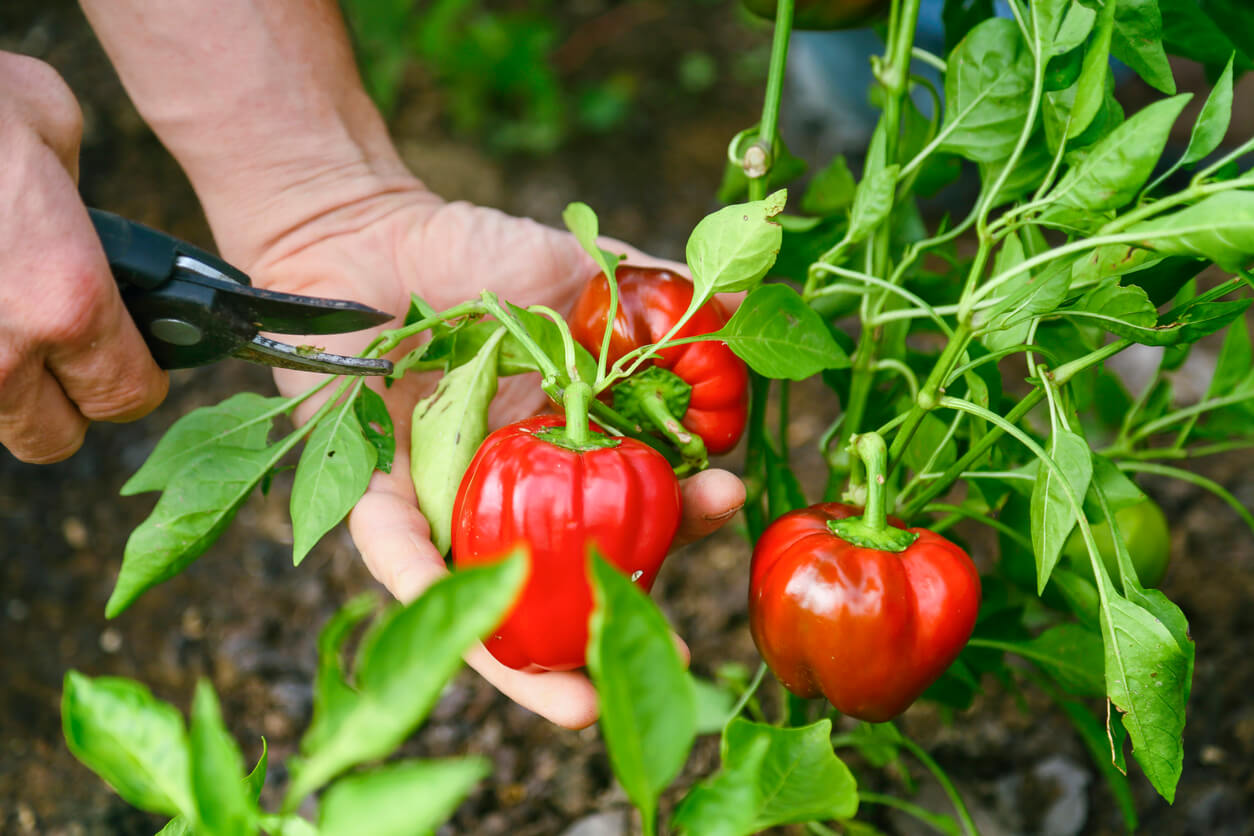 When to Harvest Bell Peppers
When you look at seed packets for bell peppers, you'll see two harvest dates: the "green" date and the "ripe" date.
In general, you'll need to wait an additional three weeks after the "green" date for your peppers to reach their full ripeness, sometimes longer.
Green bell peppers are tasty, but colored bell peppers have so much more flavor if you can wait those extra weeks before harvesting! Purple peppers are the exception. They taste similar to green bell peppers and have a slightly bitter, grassy flavor.
Then you move up the spectrum to orange and yellow bell peppers which are much sweeter, but the sweetest of all are red bell peppers, and they also take the longest to reach peak flavor.
Once your fruits are mature, meaning they have started to turn color, reduce watering significantly. This will encourage the peppers to ripen more quickly to their full color and flavor.
When you do go to pick your perfect pepper, don't just yank it off the plant; that may damage the plant and could jeopardize future ripe fruit. Use a knife or garden scissors to make a clean cut, separating the stem of the fruit from the plant. If you harvest some of your peppers when they're green, your plants will keep producing flowers to set more fruit, so pick away!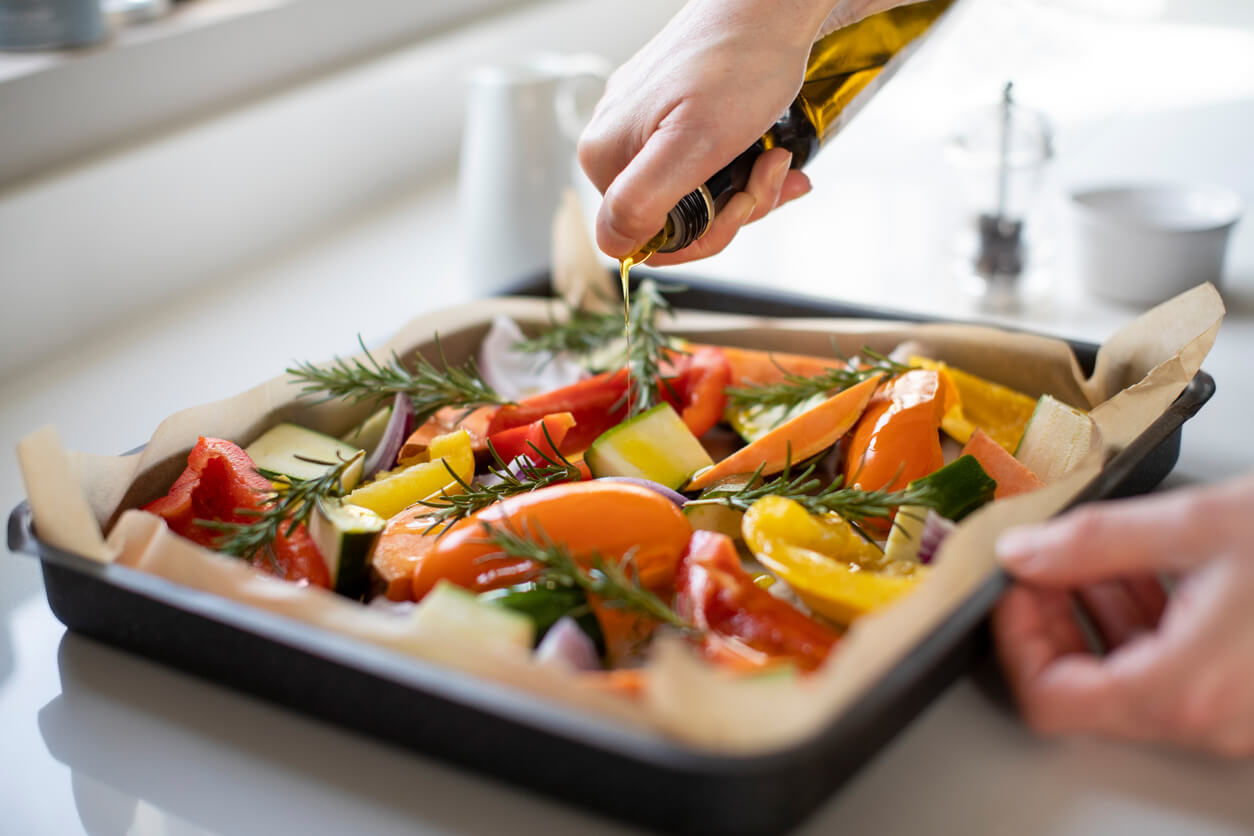 How to Get the Best Tasting Bell Peppers
You'll know when to harvest bell peppers when they are at peak maturity. Bell peppers take at least 70 days to reach size, and then may take a few weeks to turn color. When they begin to change color, they have reached their full size, but then there are a few weeks to go as the color changes and deepens. The longer you wait, the more ripe and sweet they will be. But, bell peppers should still be firm when you pick them. If the skin is beginning to wrinkle, pick them right away!
Keep hot peppers and sweet bell peppers separate, on opposite sides of the garden as far away as possible from one another. In fact, try not to grow them at the same time at all, or stagger plants so they don't flower at the same time. Bees like the flowers equally, and cross-pollination will end up in some not-so-sweet peppers!
Sprinkle Epsom salt around the soil where you are planting bell peppers, the magnesium will help the plants create more fruit. Alternatively, you can make an Epsom water, which is 3tbsp Epsom salts in a pint of warm water. Without enough magnesium, you'll see blossom drop.
Keep the soil evenly moist throughout the summer.
Young plants need 2″ of water per week. Once plants fruit, they need 1″. Once fruits are mature, leave watering to mother nature. The struggle will help them ripen to their full color faster.
Wait to feed peppers (fertilizer) until after they have flowered, otherwise you'll get lots of leaves instead. Compost tea or liquid kelp meal is ideal, but general compost works great too. Fertilize right after flowering and then again a few weeks later.
Once you harvest your delicious bell peppers, they'll stay fresh in the fridge for a couple of weeks if you keep them unwashed in the crisper drawer. But it's best to start using some of your harvest fresh and then plan to preserve the rest.
Do you want to start growing bell peppers? Or would you like to learn more about growing bell peppers for a maximum harvest? Check out our Beautiful Bell Peppers Gardening Guide. 
What else would you like to know about when to harvest bell peppers for the best flavor? Leave a comment below.