Editor's note: This list of the best sweet peppers to grow in your garden is updated annually, based on ratings from the Burpee website. Since last year, we've made some updates to reflect changes in ratings and reviews. Some peppers have moved up in the ratings, some have moved down, and a few are holding steady. A few peppers got kicked off the list altogether, but the truth is, you really can't go wrong with any of these!
Is there a more beautiful vegetable than the sweet bell pepper? Most vegetables have their appeal, aesthetically speaking. You can't beat that deep purple of eggplant or the sunshiny yellow of some hybrid tomatoes. But there's just something about sweet peppers that makes me feel like I'm in an art museum. There are dozens of varieties, and they may be deep crimson, brilliant orange, royal purple, and chocolate. But of all the many beautiful varieties, which are the best sweet peppers to grow? Because we all know there's more to sweet peppers than looks!
Sweet peppers are one of the most widely cultivated crops in the world. You'll find them in Mediterranean cuisine, they're pronounced in the classic French ratatouille, and peppers are central to Cajun and Creole dishes. And since the vegetable is native to Mexico and Central and South America, it's popular in more than a few recipes.
As for gardening? Peppers are generally a warm weather plant, but gardeners all over the place find they grow well enough to make them ubiquitous in just about any home garden.
The question, really, isn't whether or not to grow sweet peppers. The question is what kind to grow. What are the best sweet peppers to grow? There are so many varieties that we couldn't possibly grow them all ourselves. So, we headed over to our friends at Burpee to check out the reviews and ratings.
They currently have more than 40 varieties of sweet peppers available. Here's how we narrowed the list.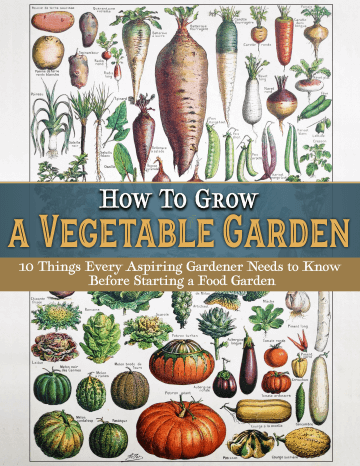 Discover 10 top tips for growing, harvesting, and enjoying fruits, vegetables, herbs and more from your home garden—when you access the FREEBIE How to Grow a Vegetable Garden, right now!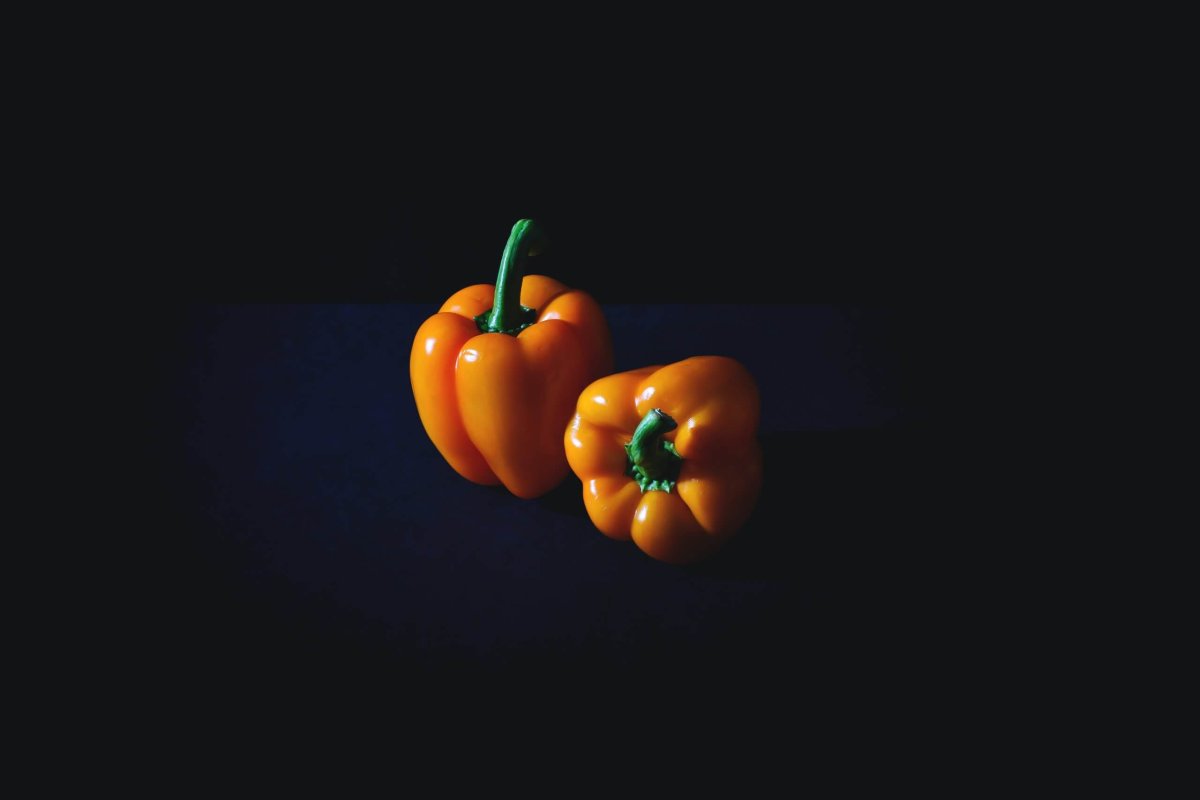 Our method and process:
We created a list of all the sweet peppers listed on Burpee's site and pulled out any variety that scored below 3.5 stars. Then, we eliminated any variety that had fewer than 10 reviews since those appear to be less tried and tested. Finally, we ordered the list by the ranking number and arrived at a list of 15.
First, though, here's an honorable mention: the Habanero Habanada. This heatless habanero got knocked off the list this year, but it's still a winner in our hearts. Get the sweet tropical flavors you love from the habanero without the heat. This beautiful orange pepper is versatile in the kitchen and a vigorous early producer. 
Habanero Habanada (Last year's ranking: No. 15)
And now, without further ado, here's our index for the best sweet peppers to grow in your garden!
The official 15 best sweet peppers to grow in 2023
15. Slovana Hybrid (Last year's ranking: No. 14)
The Slovana Hybrid produces a seemingly unending harvest of small, neon-gold peppers full of rich flavor and delicate sweetness. Reviewers rave about the ongoing harvest these plants produce, with several reviewers harvesting for several months. 
14. Cherry Stuffer Hybrid (Last year's ranking: No. 13)
This little pepper really does look like a cherry. The cute little 2-inch fruits are ideal for, well, stuffing and grilling.
13. Chinese Giant (Last year's ranking: No. 7)
The heirloom Chinese Giant is indeed a giant. While the fruits usually grow into roughly 4-inch cubes, if you thin the fruits, you can get peppers that grow 5 inches across and 6 inches long. That's a big pepper! The plant itself grows about 24 inches tall with a 12-inch spread.
12. Golden Baby Belle Hybrid (Last year's ranking: No. 12)
This adorable little plant is perfect for container gardening and the 1- to 2-inch long fruits are both abundant and beautiful. The Golden Baby Belle Hybrid peppers are perfect for hors d'oeuvres or snacking.
11. Pinot Noir Hybrid (Last year's ranking: No. 10)
The Pinot Noir Hybrid develops shades of citrus, berry, and cherry red, and the fruit itself is firm, thick-walled, crisp, and refreshingly sweet. For those in cooler climates, this adaptable plant sets fruit in cool weather and in hot, humid conditions.
10. Yummy (Last year's ranking: No. 11)
Is there a better sweet pepper name than Yummy? This gardener's favorite is sweet, crisp, and juicy with hints of apple. They also work wonderfully as pickled peppers.
9. Good as Gold Hybrid (Last year's ranking: No. 8)
Savory, robust, and very productive, the Good as Gold Hybrid is a 7-inch Italian pepper made for the grill. Oh! It also happens to be the 2012 taste test champ! So yeah, it looks good and tastes good!
8. Sweet Banana (Last year's ranking: No. 6)
Way back in 1941, the Heirloom Sweet Banana pepper was an All-America Selections Bronze Medal winner and it's been popular since. These mild peppers grow to be 6 to 7 inches and are well-known as a favorite for pickling.
7. Lemon Dream (New this year)
Making your debut at No. 7 is no joke! The Lemon Dream sweet pepper is a beautiful, glossy yellow fruit that Burpee calls "perfect for stuffing, grilling, sautéing, and nibbling in the raw. Attractive 18"-tall ornamental dazzles in a favorite container aboard your sun-splashed patio."
6. Tangerine Dream (Last year's ranking: No. 5)
The Tangerine Dream is ideal for container or small space gardening. The 3-inch rocket-shaped fruits are sweet and delicious with the tiniest hint of heat. And for forgetful gardeners, at least one reviewer noted that the plant will do just as well even if you accidentally neglect it.
5. Big Daddy Hybrid (Last year's ranking: No. 1)
Fame and fortune can be fleeting, as the Big Daddy Hybrid pepper can attest. The top pepper on our list last year dropped to No. 5. These peppers come in at an astounding 8 to 10 inches long, but the plant itself tops out around 24 inches, which means it doesn't take up a ton of space. The glossy, golden fruits are crisp and sweet and are ideal for the grill. Reviewers note how productive these plants are, with several commenting that you'll need to stake these plants as they produce so much.
4. Confetti Hybrid (Last year's ranking: No. 4)
The Confetti Hybrid may sound like a party, and, well, it kind of is. Just look at that gorgeous array of color! From variegated leaves to thin-walled, chameleon-colored fruit, these petite peppers are perfect for fresh eating. And the plant is great for container gardening, topping out around 20 inches.
3. Costa Rican Sweet Hybrid (Last year's ranking: No. 3)
Holding steady in third place, the Costa Rican Sweet Hybrid has a unique fruity flavor and deep ruby red skin. If you want a pepper for salads or dips, this is it! You'll get a long season out of these, too. Some reviewers even noted that they were harvesting up until they encountered a deep frost.
2. Gypsy Hybrid (Last year's ranking: No. 9)
This All-America Selections winner turns from yellow to orange to red as it matures. Several reviewers note that they've grown the pepper for multiple seasons because it's so easy to grow and the taste is unbeatable.
1. Thunderbolt Hybrid (Last year's ranking: No. 2)
Moving into the top slot from No. 2 last year is the Thunderbolt Hybrid. Offering a prolific yield of 13-inch peppers, this is a true showpiece in the garden. But we think you'll love the texture and flavor of these huge Marconi peppers. Reviewers note the plant's productivity and ability to grow well in containers. Mostly, though, they mention how much flavor these peppers have.
Are we missing your favorite variety? Tell me the best sweet peppers that grow in your garden. What else would you like us to rank? Let me know in the comments!
Do you want to start growing bell peppers? Or would you like to learn more about growing bell peppers for a maximum harvest? Check out our Beautiful Bell Peppers Gardening Guide.
Note: Food Gardening Network contains links to affiliate websites, including Amazon and Rakuten Affiliate Network, and we may receive a commission for any eligible purchases made by you through links on this page. Any reviews are based on honest reviews of the products.