Vertical gardening is very trendy these days, but I think it's for good reason. Vegetable vines are great for growing "up," and can be ideal for small gardens and containers. In fact, one of my city-dwelling friends manages to grow tomatoes, cucumbers, and pole beans in a few large pots on the front porch. When I learned I could grow squash vertically around an arch trellis instead of, basically, everywhere they want to go, my life was forever changed.
Aesthetically speaking, vegetable vines give you a good excuse to get fancy, if you want. Nice wood trellises and coated steel arches are certainly options, but in truth, you don't need much to grow your garden vertically, and you can build a frame yourself without too much trouble. Frames aside, what vegetables can you grow with this style of gardening?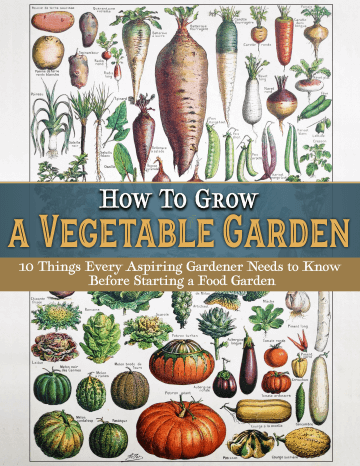 Discover 10 top tips for growing, harvesting, and enjoying fruits, vegetables, herbs and more from your home garden—when you access the FREEBIE How to Grow a Vegetable Garden, right now!
Vegetable vines: 5 Delicious ways to grow your garden up
1. Pole beans. Pole beans can be some of the most heavily-producing vegetable vines. They germinate in a little over a week, but can take two or more months to mature. That said, you could easily get two months of beans out of these plants. The more you harvest, the more they produce. It's easy to just buy "beans" thinking that all of them grow on vines (they don't), so look out for ones that say they are pole beans or grow on vines.
2. Cucumbers. Cucumbers are fast-growing and relatively easy to care for. You will, however, need a sturdy trellis or frame, as cucumber vines can get heavy. A wider trellis is preferable, too, as the increased air flow will help prevent mildew. If you get a chance, try growing Mexican Sour Gherkin Cucumbers. This tasty, grape-sized treat isn't very well known. Part of the reason could be that it has several names (cucamelon, mouse melon, and sandita), and it's also not technically a cucumber. It actually looks like a mini watermelon and tastes like a tangy, slightly lemony cucumber.
3. Peas. Fresh peas, straight from the pod, are almost like candy. They're so sweet and tender that it's really hard not to eat them all. They aren't heavy, so they don't need as much support as cucumber, but they do need something for the tendrils to grab onto. Once you get them started, though, some varieties of these vegetable vines will grow up to 6-feet tall.
4. Tomatoes. Tomatoes aren't the most natural climbers and need a little help when it comes to working their way up. They do, in fact, need a fair amount of support, as the fruit can be heavy enough to break the vines, but if you have an indeterminate vining tomatoes, a tomato cage and trellis can offer them support to spread their arms and make more tomatoes without snapping.
5. Squash. Last but not least, my favorite vining plant, squash. And boy do these plants love to spread out, especially pumpkins which can easily take over your entire garden if you let them. My recommendation is to use the vertical gardening approach to squash vines to keep them from getting too crazy, and just pruning the heck out of them. You may need supports for any hanging squash or pumpkins that get heavy. I've seen people use anything from macrame hangers to underwear (thanks Google.)
Whether you have limited space, want to add some visual interest to your garden, or just want some delicious vegetables, try these vegetable vines. They're generally easy to grow, and they'll give you lots to enjoy.
Do you take advantage of vertical gardening? Any unique vegetable vines you love growing? Share your tips in the comments below.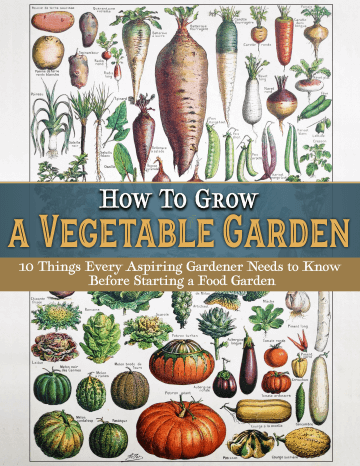 Discover 10 top tips for growing, harvesting, and enjoying fruits, vegetables, herbs and more from your home garden—when you access the FREEBIE How to Grow a Vegetable Garden, right now!