Editor's note: This list of the best strawberries to grow in your garden is updated annually, based on ratings from the Burpee website. With most of our "best of" lists, there are some changes from year to year. Some fruits or vegetables move up or down in ratings, and some varieties lose their spot in the list altogether. Surprisingly, the list of the best strawberries stayed the same! 
Even when your garden is doing well, sometimes it's just nice to get away and head to your local farm for a good old-fashioned pick-your-own adventure. That's where I was recently when I thought about which strawberries I might want to try growing, and, naturally, which would be the best strawberries to grow. 
Personally, I've never had a garden-fresh strawberry that didn't taste amazing. So a "best of" list should be just about any strawberry out there, right? As it turns out, a little digging (no pun intended) into the world of strawberries is quite revealing. As we detail in our Strawberry Growing Guide, most strawberries are grown from bare roots. If you buy from a producer like Burpee, you can buy packs of 25 bare roots or more. But there are so many types of strawberries to choose from!
Day-neutral:
These plants are, as their name suggests, not dependent on the length of the day for blooming and fruiting, as the other types are. They produce fruit throughout July, August, and September, provided that temperatures stay between 35 and 85 degrees F. Day-neutral strawberries produce few runners, and you should remove flowers from first-year plants until the beginning of June. That allows the plants to put their energy into developing roots and becoming strong, healthy plants.
Everbearing: 
Everbearing strawberries produce fruit two or three times per year, when the days are long, in June and/or summer and fall. Summer harvest, in climates where the temperatures are high, will be less fruitful than June and fall. Their fruits are smaller than June-bearing types and they produce few runners. Remove flowers until June 1 from first-year plants, and pinch off runners, again to preserve vigorous growth on the main plants.
June-bearing:
This is the most common type of strawberry. Buds form in the fall and then bloom the following spring, producing one large harvest, usually in June, though there are early-, mid-and late-season varieties. These produce a larger-sized berry and many runners. You can leave the runners from June-bearing plants to take root, so they form a thick mat of growth, known as the "matted row method." Just don't let the row get wider than 18 inches across.
By some counts, there are more than 600 varieties of these juicy little fruits. Burpee lists more than 30 varieties. As much as I'd like to grow each of these varieties, there's only so much space in a garden! So which are the best strawberries to grow?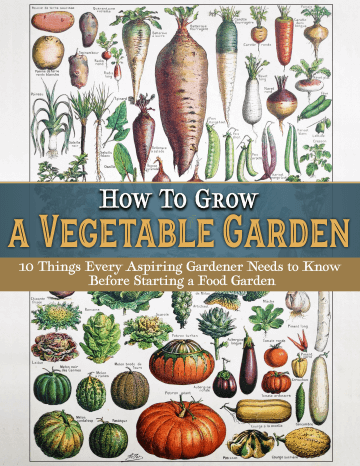 Discover 10 top tips for growing, harvesting, and enjoying fruits, vegetables, herbs and more from your home garden—when you access the FREEBIE How to Grow a Vegetable Garden, right now!
Here's our method and process:
We created a list of all the strawberries listed on Burpee's site and removed any variety that had fewer than 10 reviews since those appear to be less tried and tested. Finally, we ordered the list by the ranking number and arrived at a list of 10. Without further ado, here's our index for the best strawberries to grow in your garden!
The official list of the 10 best strawberries to grow in 2023
10. Sweet Kiss (Last year's ranking: No. 10)
The Sweet Kiss is an everbearing plant and is known for producing an outsize harvest of delicious, large strawberries. With delicate white blooms and dazzling red fruits, this plant looks great in a container. More importantly, they taste divine!
9. Ruby Ann (Last year's ranking: No. 9)
Ruby Ann, an everbearing plant, is THE strawberry for a hanging basket. Ruby-red fruits, deep red flowers, lush foliage, and plenty of deliciously sweet berries to harvest, the Ruby Ann is a stunning addition to your patio – and to your plate!
8. Toscana (Last year's ranking: No. 8)
The Toscana, an everbearing plant, might be the most beautiful strawberry we've ever seen – and that's saying something! Deep rose blooms and dark red fruits contrast wonderfully with the bushy green foliage of this variety. Reviewers note how well these berries do in window boxes and patio containers.
7. Eversweet (Last year's ranking: No. 7)
The everbearing Eversweet strawberry gets rave reviews for producing tasty, sweet berries even when temperatures hit triple digits. Bred especially for southern gardens, these bright red fruits make a great topping for ice cream or as the star of your favorite strawberry pie.
6. Mignonette (Last year's ranking: No. 6)
Mignonette, another everbearing variety, is tiny with a mature height of only 8 inches and dainty little berries. But what Mignonette strawberries lack in size, they more than makes up for with their distinct flavor and aroma. This French-type heirloom berry is an excellent container variety.
5. Albion (Last year's ranking: No. 5)
The everbearing Albion strawberry plant produces long, conical fruits that are ideal for desserts. The super sweet berries are resistant to Verticillium wilt, Phytophthora crown rot, and anthracnose crown rot.
4. Mara Des Bois (Last year's ranking: No. 4)
Ooo la la! The June-bearing Mara Des Bois strawberry plant comes to us from France, where they are known for producing fragrant, lusciously sweet, plump strawberries from June until frost. These berries are perfect for containers, raised beds and feeling classy.
3. Purple Wonder (Last year's ranking: No. 3)
If you want an eye-catching berry in your garden, the Purple Wonder is your go-to. The best part is that they taste as good as they look. These June-bearing plants produce extra sweet, delicious berries perfect for eating as is or in your favorite pie.
2. Seascape (Last year's ranking: No. 2)
Most reviewers rate these Seascape strawberries as some of the best strawberries around, pointing out that they grow well in containers, they are heat tolerant, disease-resistant, and productive in three seasons. The day-neutral strawberry begins fruiting about three months after planting and will grow to about 18 inches. The gorgeous, bright red berries are sweet and juicy.
1. Evie-2  (Last year's ranking: No. 1)
The day-neutral Evie-2 fruits in spring, summer, and fall. What could be better? No wonder it's #1 on our list, making the most amount of Burpee customers happy, leaving glowing reviews. We love how productive they are, with picture-perfect bright, red berries. The plant itself grows to about 12-inches tall with a 12- to 24-inch spread. These sweet berries are on the smaller side with a melt-in-your-mouth texture. 
Have you tried any of these varieties? Or did we miss your favorite? Let us know in the comments!
Note: This post contains affiliate links, and we may make a small commission when you make a purchase after clicking on them. However, this post is based on honest and true reviews of the products above.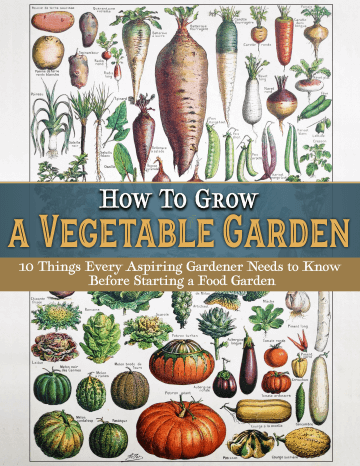 Discover 10 top tips for growing, harvesting, and enjoying fruits, vegetables, herbs and more from your home garden—when you access the FREEBIE How to Grow a Vegetable Garden, right now!