Micro-gardening? Yeah, it's pretty much what it sounds like, although micro-gardening indoors is somewhat of a variation on the original design. The idea of micro-gardening began as a way to deal with food insecurity and lack of access to healthy, fresh foods. 
The Food and Agriculture Organization of the United Nations (FAO) describes micro-gardening as "the intensive cultivation of a wide range of vegetables, roots and tubers, and herbs in small spaces, such as balconies, patios and rooftops." Particularly in densely populated urban areas, this strategy can help people supplement their food budget even without the land necessary for a large garden. 
What does that mean in reality? NPR reports that "a well-tended micro-garden of 11 square feet can produce as much as 200 tomatoes a year, 36 heads of lettuce every 60 days, 10 cabbages every 90 days, and 100 onions every 120 days." 
In essence, micro-gardening is working to get the highest yield you can in a small space. But what about micro-gardening indoors? Can you still get that kind of yield? And are there any special considerations?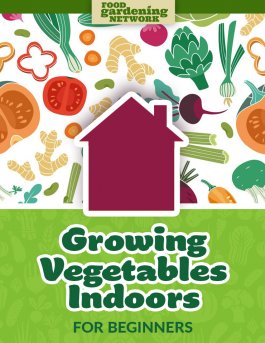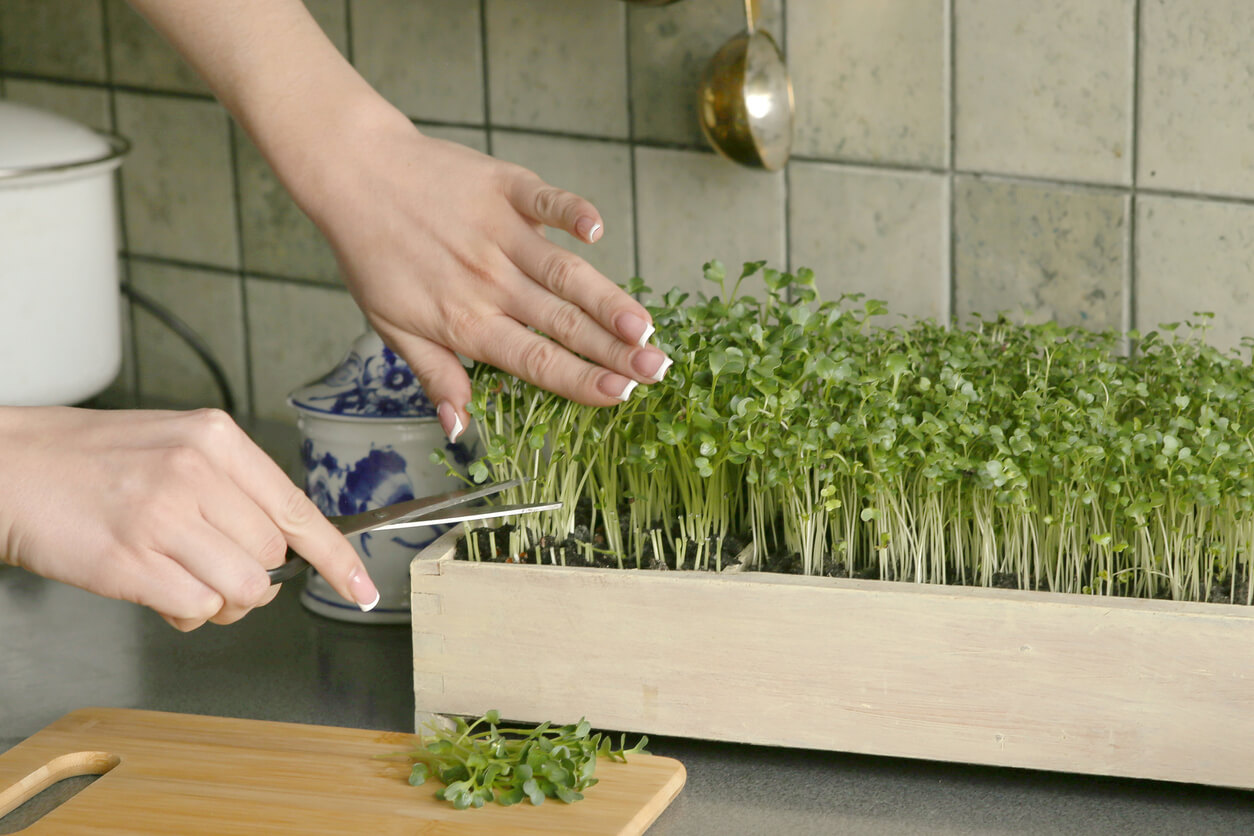 Finding success with micro-gardening indoors
While the name might be a little different, you're most likely already familiar with micro-gardening indoors. Hydroponic gardens like this one are just one example. 
Although hydroponic setups like that do tend to produce a fair amount of vegetables, that's not the only way to go about micro-gardening indoors. Here are some tips that will help you on the road to gardening success. 
1. Find a south-facing window. One challenge with indoor gardening is getting good light. Many vegetables need a minimum of six hours a day of sunlight. 
2. Use a grow light. When it comes to vegetables, a grow light can do wonders. Rather than struggling with moving your plants or hoping they get enough light, you can invest in a grow light. They range in price and quality, as you can imagine, but it's worth spending a little extra for something that works well. One word of wisdom I'll share is that a full-spectrum LED light system is ideal as it keeps your operating costs down. 
3. Use healthy soil. Good soil is vital for a healthy garden, but that's even more true for micro-gardening indoors. With small containers, there's just no room for those plant roots to seek out good nutrition. 
4. Choose plants that grow well indoors. You may not be able to grow your favorite cabbage in an indoor micro-garden, but you can certainly grow your favorite leafy greens, herbs, and vegetables like beets, cherry tomatoes, radishes, peppers, and container-sized varieties of peas. 
5. Plant weekly. In thinking about the "intensive cultivation" aspect of micro-gardens, one way to keep a rolling harvest is to plant weekly or every other week. Especially if you harvest your greens when they're young, you could easily keep a supply in stock by planting a new "crop" each week. 
6. Keep air circulating. A small fan may offer just enough air circulation to help prevent issues with mold or other plant diseases, as it can limit the opportunity for them to gain a foothold. 
7. Beware of your watering schedule. Yes, a watering schedule does help us remember to water the plants. However, there are about 4,567 factors that impact whether or not your plants actually need water. For example, dry winter heat can pull moisture from the soil faster than a pack of angry beetles can eat your kale. If you cook a lot, your kitchen is likely more humid than, say, a bedroom. And if your plants are in plastic or metal containers, their soil will retain moisture more easily than those in a terra cotta container or fabric grow bag. So what does all this mean? By all means, keep a watering schedule, but before you water your plants, check to make sure they need it. And if you keep finding your soil has dried out, adjust your schedule to potentially water more frequently. 
The biggest difference between micro-gardening indoors and "regular" gardening indoors is just the size of your space. You don't have to have a patio or three-season porch to grow some produce. If a few small containers on your windowsill is the space you have, go for it. Even if you can't grow all your own food, there's still something joyful about adding freshly-picked basil to a meal or making a salad with your homegrown microgreens. 
Have you tried micro-gardening indoors? Do you have any other tips to share? Please let us know in the comments.
Note: Food Gardening Network contains links to affiliate websites, including Amazon and Rakuten Affiliate Network, and we may receive a commission for any eligible purchases made by you through links on this page. Any reviews are based on honest reviews of the products.