I'll be the first to say that my idea of indoor crops in the winter probably isn't enough to make luxurious meals every night. Certainly, some people go all out with elaborate hydroponics systems and grow lights. I admire these people, but I'm not sure my old house could handle the electric requirements without blowing every fuse available. 
I also don't believe there's any reason to completely forego fresh herbs and vegetables just because it's well below freezing and basically dark for three-quarters of the day. There are plenty of crops you can grow in cooler temperatures and without full sun. Add in a grow light or two (but not so many that you blow fuses!), and you can have a pretty wide array of indoor crops. Here are some that grow well inside your home.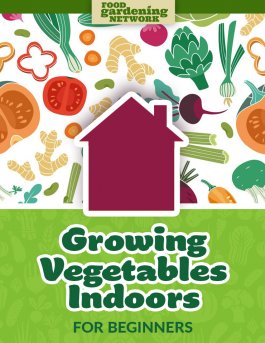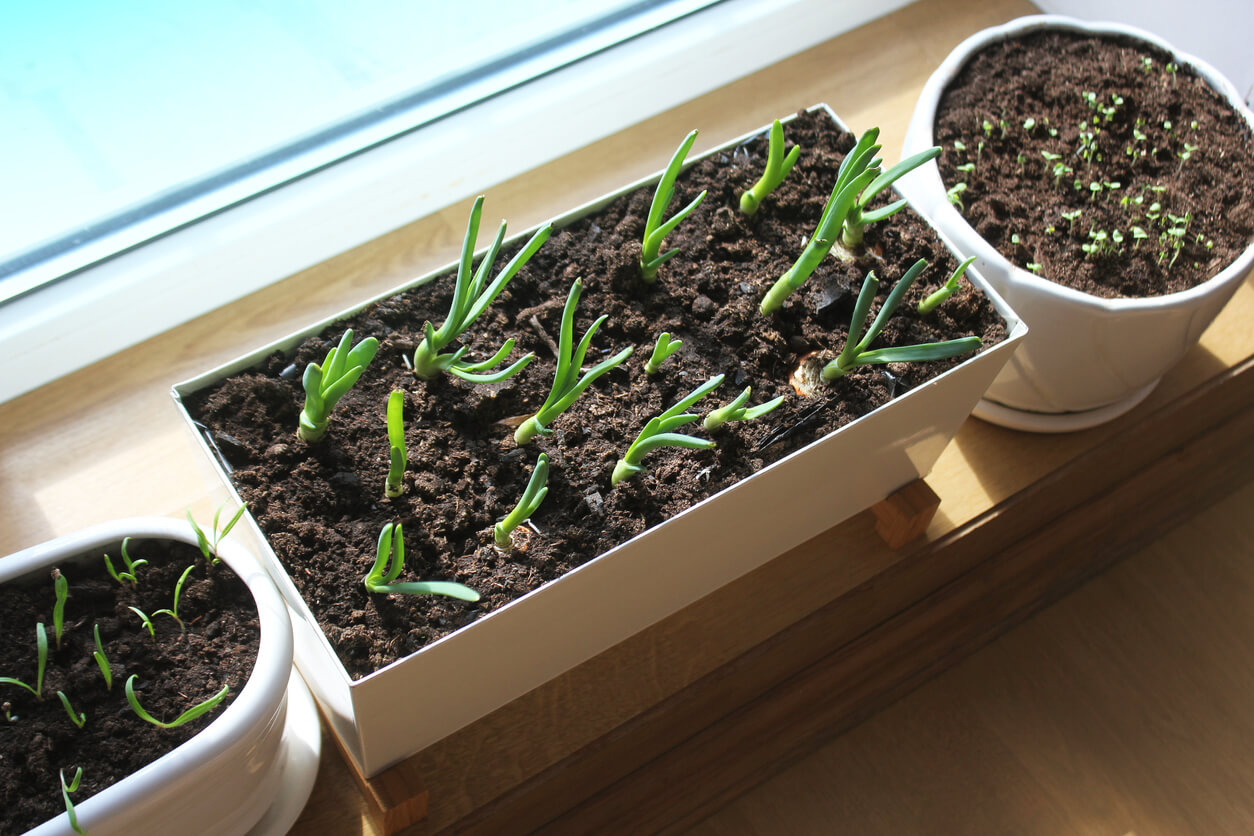 7 indoor crops you can enjoy all year long
Whether you're planning your perfect winter garden or you want to grow indoor crops all year round, these herbs and vegetables are happy to be inside with you. 
1. Arugula. The crisp, peppery taste of arugula is fantastic in salads and wraps, on pizza, and mixed into pasta. You can add some when you make pesto for a little zing or use it in place of lettuce on your burger. And arugula is easy to grow, making it ideal for indoor winter gardens. 
2. Herbs. I could probably make this list of indoor crops a mile long if I were to list all the herbs that grow well indoors. But the simple solution is to say that almost all herbs can grow indoors in containers. Basil, mint, thyme, chives, rosemary, oregano, and practically any other herbs you want will grow just fine. In fact, many of them are happy on a sunny windowsill as long as there's not too much of a cold draft. Incidentally, you can grow a spice garden indoors, too!
3. Kale. Kale is a good cold-tolerant vegetable to add to your list of potential indoor crops. In fact, if you're in a slightly warmer winter climate, you could potentially grow your kale outdoors. Most varieties of kale taste a little sweeter after a frost or two. 
4. Loose leaf lettuce. Lettuce is a cooler-weather plant, and it tolerates shade well, making varieties of loose-leaf lettuce ideal for your indoor crops. Though, depending on your sunlight situation, you may need to use a grow light. 
5. Spinach. You'll almost definitely need a grow light to grow spinach. However, this nutritious cool-weather leafy green grows quickly and is a delicious addition to salads. 
6. Sprouts. The great thing about growing sprouts indoors is that you don't need much of anything other than your seeds and some Ball jars. Plus, sprouts are super nutritious. Studies on the health benefits of sprouts have found that they have antidiabetic and antiviral properties, may inhibit the growth of some cancer cells, and may protect against heart disease.
7. Swiss chard. One nice thing about Swiss chard is that you don't have to wait until it's mature to harvest it. That works well for indoor crops, since it's challenging for vegetables to reach the full sizes they can outdoors. 
Tips for indoor winter gardening
Winter is known for short days, limited sunlight, dry air, and cold temperatures. These conditions aren't exactly conducive to gardening. However, we can control for some of that by bringing our gardening indoors and using grow lights. Here are a few tips to help create better conditions for growing indoor crops in the winter.
Clean your windows. Plants need sunlight to grow. You know this, of course. But windows filter sunlight in a way that reduces the amount of light your plants get. And windows that are dusty, smudged, or dappled with snow further limit the sunlight that gets through. Make it easy for your plants to absorb sunlight by keeping your windows clean. And in case you're wondering, yes, I would do well to remember this one, too!
Keep air circulating. When plants are outdoors, they get plenty of fresh air as the breeze blows gently through the garden. Unfortunately, indoor air doesn't move in the same way, which means it's easier for mold spores and fungi to establish themselves on your plants. A ceiling fan or small desk fan is usually enough to keep air moving through your indoor garden, but also be sure there is some space between plants for that air to circulate. 
Use a humidifier. Again, we're trying to simulate outdoor conditions. Winter air is already dry, and running our heat can further dry the air. Summer humidity levels outdoors can vary quite a bit, but across the U.S., average humidity ranges between 55% and 65%. By contrast, indoor winter humidity may be about half that. So for our indoor crops, we have to make up some of the difference. A small humidifier might be all you need for your plants. Even if you don't run a humidifier, keeping a small bowl of water near your plants will help. 
Keep an eye on soil moisture. This relates to that dry winter air and the fact that it will quickly suck the moisture out of the soil, leaving your plants without water. Personally, I've found that I need to water my indoor garden much more frequently in the winter. As always, though, every plant and every location is different. This moisture meter has helped me quite a bit with determining when to water. 
What vegetables do you like to grow indoors in winter? And do you use a grow light for them? I'd love to read about your experience in the comment section. 
Note: Food Gardening Network contains links to affiliate websites, including Amazon and Rakuten Affiliate Network, and we may receive a commission for any eligible purchases made by you through links on this page. Any reviews are based on honest reviews of the products.