Of all the garden tools I've acquired over the years (and there are quite a few), I tend to use the same four or five tools over and over again. At the top of this list? My garden shears. But it's good to remember that the best garden shears for one gardener may differ from another. It all comes down to what you need them for and what fits comfortably in your hand. And money. Money is a factor, too!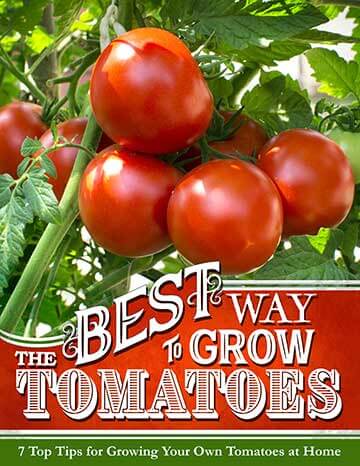 Discover 7 top tips for growing, harvesting, and enjoying tomatoes from your home garden—when you access the FREE guide The Best Way to Grow Tomatoes, right now!
Before getting into recommendations, It's good to understand the different styles and mechanisms used in garden shears. Knowing how your garden tools work will help you decide which tool is best for the job. The best garden shears come in three styles for pruning: anvil, bypass, and ratchet.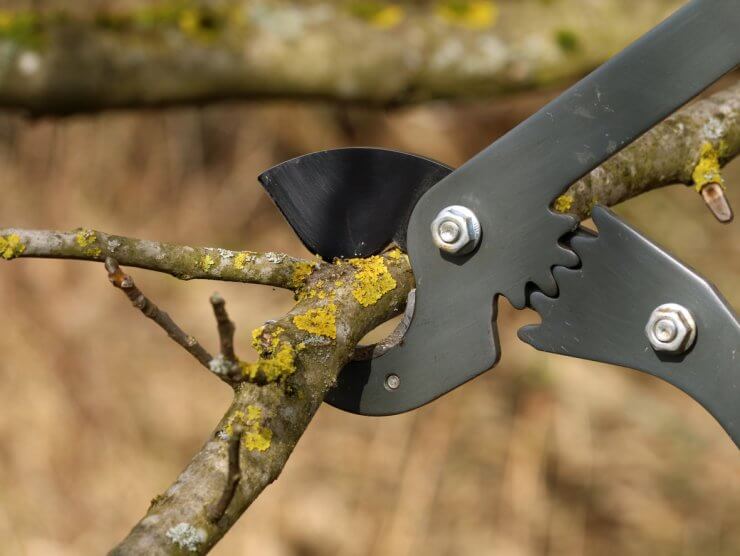 Anvil pruners
Anvil pruning shears only have one sharp blade that presses into a notched base (anvil). The action on these types of shears is more of a crushing motion. Anvil shears work best with smaller branches and stems under a half-inch in diameter. The crushing motion is better suited for dead dry branches and stems that will snap versus live green branches which will just mush together and fray.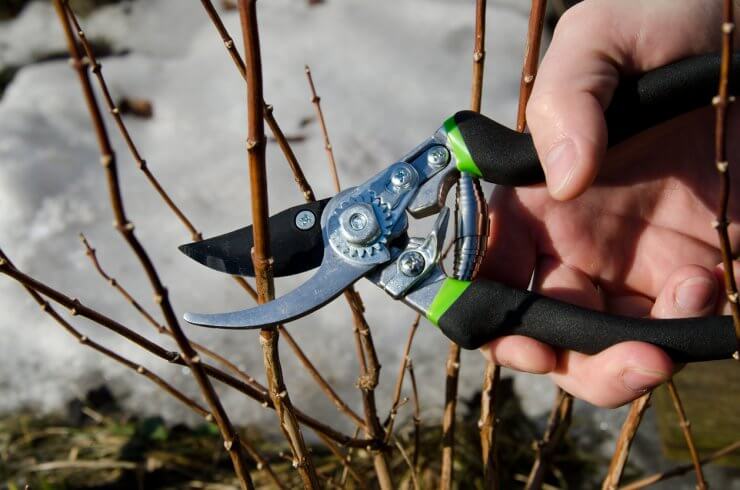 Bypass pruners
Bypass pruning shears are a bit more like conventional scissors in that they have two sharpened blades that cut cleanly through stems and small branches. Like anvil shears, bypass shears are better on branches under a half-inch in diameter. Bypass shears work best on live green branches and stems, leaving a crisp cut. These are ideal for pruning live fruit trees and bushes, and clipping thicker vegetable stems.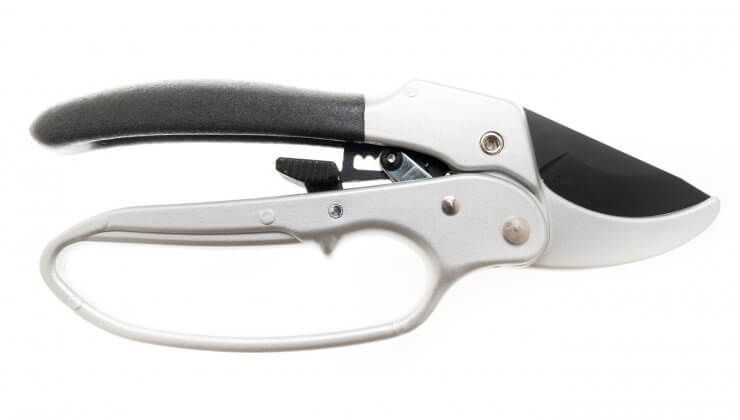 Ratchet pruners
Ratchet pruning shears are similar to anvil shears in design, with only one sharpened blade, but they have an additional locking mechanism that doesn't require as much exertion to cut. With these types of pruning shears, you usually have to squeeze halfway down to engage the ratchet mechanism. Ratchet shears can cut slightly bigger pieces of stems and branches up to about ¾ of an inch. Ratchet shears are the best garden shears to use on dead and dry stems and branches and make a great garden clean-out tool at the beginning or end of your growing season.
Garden shears recommendations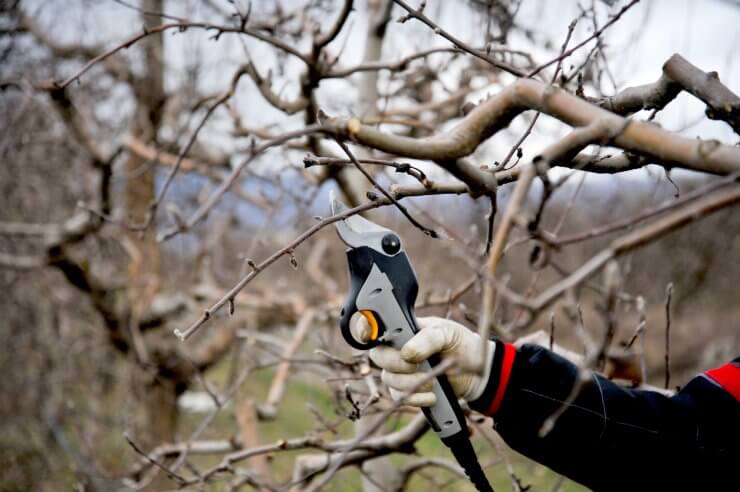 For weak hands or small hands
Finding the best garden shears can be tricky if you have smaller hands or difficulty gripping things. If you fall into this category, power pruning shears may be something to consider. Power pruners are typically a bit bulkier since they usually have a battery pack or cord attached so if you struggle with overall arm strength, it may not be the best option. But if you struggle with gripping and pressing shears, power pruners take a lot of that pressure away. With a squeeze of a trigger, the power pruner will cut through stems, twigs, and branches about half-inch in diameter.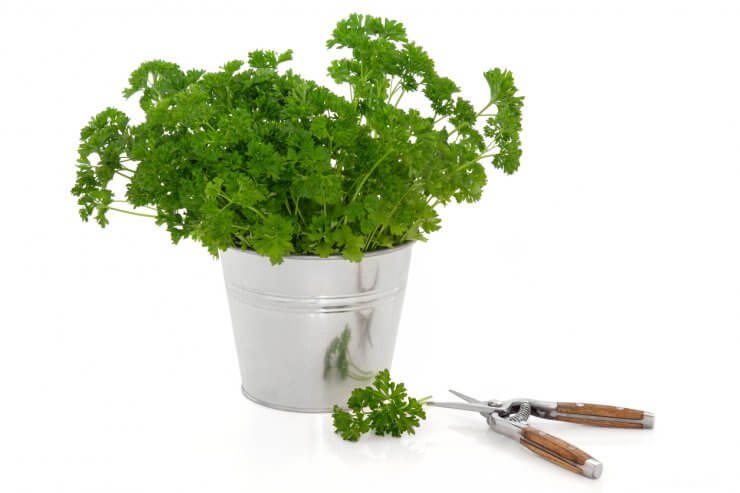 For precise trimming
When you need to snip delicate herbs from your garden or reach into a densely covered vegetable garden to cut a few specific stems or vines, the best garden shears are smaller trimmers. Resembling needle nose pliers in shape, these shears fit into your hand more easily than larger garden shears and can snip small tender leaves while navigating tight spaces with precision. I like this multi-pack because you can keep a second pair of these in your kitchen to use with your indoor herb garden, and a third pair to trim the dog's bangs.  (Just kidding! No dogs were harmed in the making of this blog!)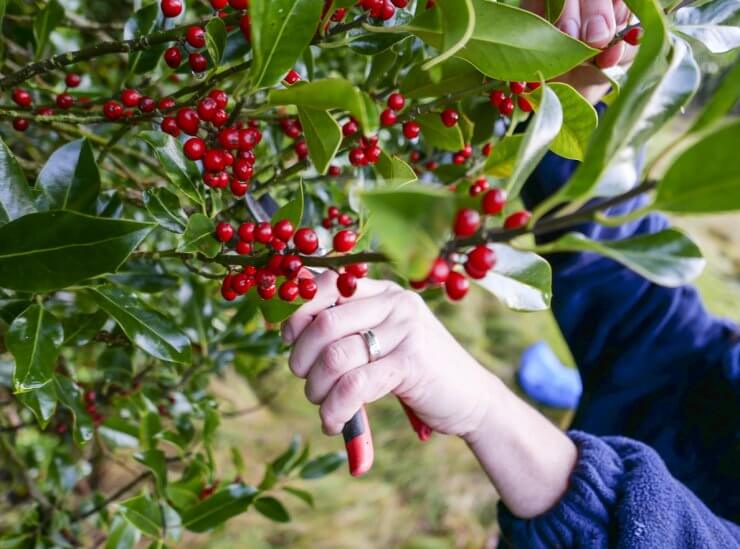 For left-handed people
Believe it or not, you can actually buy garden shears designed for lefties! Most garden shears will work for both lefties and righties, but the best garden shears for left-handed folks are the ones with an ergonomic grip designed especially for them. Typically, the blades in left-handed garden shears have been reversed so that the gardener can see where they are cutting. It's a wild concept, but I think being able to see what you are cutting is a good thing!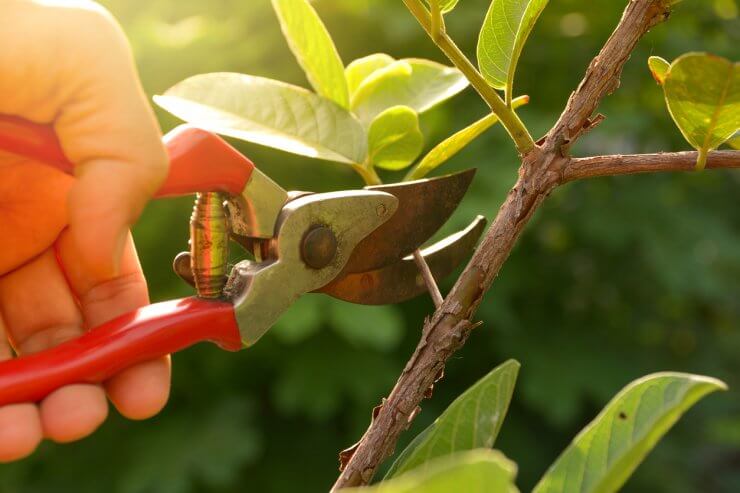 For general use
When I think of the best garden shears, I think of ones that will give me the biggest bang for my buck. I have a few specialty shears but I tend to reach for my general-use garden shears more times than not. When selecting general-use shears, I look for durability and comfort. I want to be able to use my garden shears for more than one season without them getting rusty or falling apart. I don't mind spending a little extra if it means they will last longer and work better. If you don't mind shelling out a bit more upfront, I highly recommend the Felco brand.
When adding garden shears to a more budget-friendly garden tool kit, Fiskars makes great general-use garden shears. These are also a good choice if you are absent-minded (ahem, me) and don't always remember to store your shears properly. Replacing these every once in a while won't break the bank!
Do you have the best garden shears? What kind are they and why do you like them? Let me know in the comments!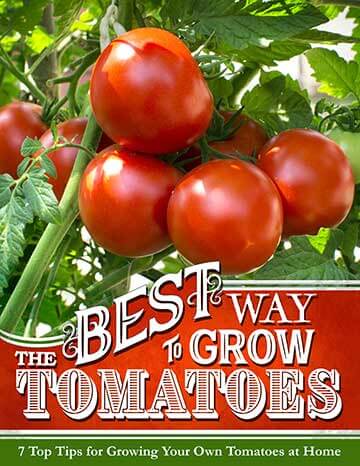 Discover 7 top tips for growing, harvesting, and enjoying tomatoes from your home garden—when you access the FREE guide The Best Way to Grow Tomatoes, right now!