Can we talk for a minute not just about how to make fermented vegetables, but also what it is and why it's a good move? 
If you remember way back to your human biology class, you may recall that there are bacteria in your intestines that help with digestion and nutrient absorption. In addition, these bacteria help fight off invasive bacteria, as well as other pathogens that may enter your system. 
Fermented foods are beneficial because they include many of these bacteria and help replenish the population in our gut. This is one of the reasons that yogurt is such a popular food for improved gut health. All those probiotics are like sending your microbiome a supersuit so they can fight the bad guys.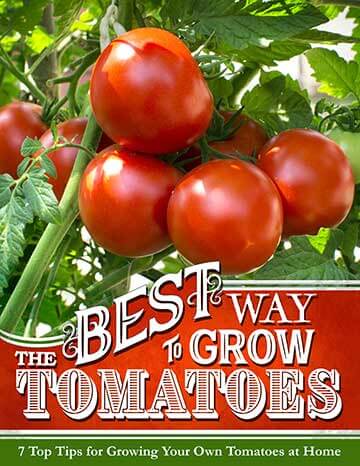 Discover 7 top tips for growing, harvesting, and enjoying tomatoes from your home garden—when you access the FREE guide The Best Way to Grow Tomatoes, right now!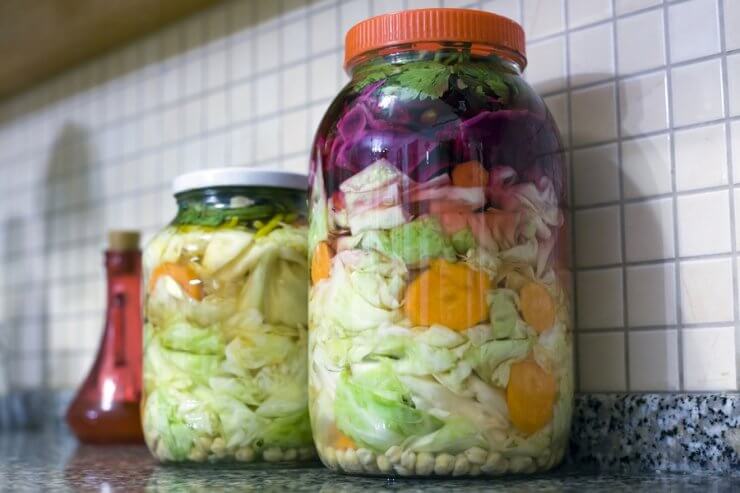 What exactly is fermentation?
Fermented foods and drinks have been around for centuries. Though drinks like kombucha may seem trendy and new, the tea likely originated in northeastern China some 2,000 years ago, according to the Encyclopedia Britannica. 
Kimchi, which is very understandably gaining popularity across the globe, originated in Korea some 3,000 to 4,000 years ago. And sauerkraut has been popular in Germany since at least the 1600s. As an interesting side note, it's very likely that the well-loved German dish actually originated in China and came to Germany through years of trade, travel, immigration, and war.
Why so popular? Aside from tasting great, fermented foods are long-lasting and shelf-stable. Fermenting lets you preserve fresh vegetables that would otherwise not last through long winter months of storage. But what exactly is fermentation? 
The BBC writes that fermentation happens when "microorganisms like bacteria, yeast or fungi convert organic compounds like sugars and starch into alcohol or acids. These act as natural preservatives and improve the taste and texture of fermented foods, leaving them with a distinctive strong, salty and slightly sour flavour." 
Fermentation gives us food and beverages like sourdough bread, cheeses, buttermilk, and beer. There are also different types of fermentation. Natural fermentation happens through the action of live cultures. This means that, even though many fermented foods can have a vinegary taste, adding vinegar does not ferment foods (although it does pickle them, which is another preservation method). 
Fermentation is also easy, which may be part of the reason it's been around for thousands of years. All you need are your vegetables, water, and salt. Some fermentation recipes call for a starter, but that's not always the case. 
So shall we talk about how to make fermented vegetables? I'll link some recipes below, but here are the basics. 
How to make fermented vegetables in 3 super easy steps
It's true, there really are only three steps to fermenting. 
Chop your vegetables to the desired size.

Add them to a jar.

Fill the jar with water and salt (one tablespoon of salt for each cup of water). 
That's it. So how about some recipes you can try out? We have a few articles on how to make fermented vegetables that are all quite tasty. 
How to Preserve Zucchini and Summer Squash 5 Ways
15 Tips for Safely Storing Food Without Refrigeration From Your Garden
How to Make Pickles from Garden Cucumbers Without Canning
I'd also recommend checking out Signs of Food Spoilage in Preserved Vegetables.
Have you learned how to make fermented vegetables before? Is there anything you'd add to this?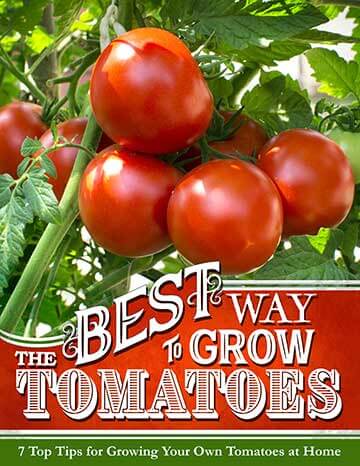 Discover 7 top tips for growing, harvesting, and enjoying tomatoes from your home garden—when you access the FREE guide The Best Way to Grow Tomatoes, right now!