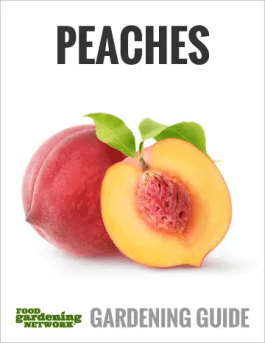 When someone says that something is peachy-keen or just peachy, that means divine, excellent, dandy, marvelous, and just absolutely splendid! And that's because perfect peaches convey the essence of excellence, goodness, and deliciousness. Imagine biting into a perfect peach that oozes flavor and juiciness—not one of those hard, unripe store-bought peaches.
So, how can you spot and enjoy perfect peaches? Here are some tips for ensuring you get maximum enjoyment from perfect peaches:
3 Ways to Identify Perfect Peaches for Ripeness
The last thing you want is a peach that is unripe or even over-ripe—in both cases, you'll be disappointed. Here is how to ensure you get the right peach ripeness:
Appearance: Looks can be deceiving! Peaches with golden yellow color and a mix of reddish rosy spots tell you nothing about the ripeness—in fact, the reddish areas simply indicate where the sunlight has hit a peach. Better to examine a peach at the stem area, less likely to have been exposed to direct light. Seek out peaches with a darker yellow color at the stem and no greenness, to get the best ripeness. And avoid peaches with bruises or dark spots, unless you don't mind cutting them out and wasting part of your peach.
Smell: Very subtle-odored peaches—or peaches with no scent at all—are not ripe, and you should avoid them. Perfect peaches emit a sweet, floral scent, even when your nose isn't right up on the peach. You'll know that sweet smell when you encounter it, and freshly fragrant peaches will be perfectly ripe.
Touch: Soft and mushy peaches that easily bruise? Over-ripe and past their prime. Hard-as-a-rock peaches that feel like a bocce ball? Not yet ripe (and might never be). Whether picking peaches off a tree or choosing them at the grocery store, hold a peach between your thumb and middle finger and apply pressure at the stem—but, don't squeeze too hard (you could bruise the peach). If the peach gives way slightly, you've got a perfect peach that is ripe! If firm, it's not ready.
How to Peel a Peach
As long as peaches haven't been treated with pesticides, it's safe—even healthful—to consume peach skin. But, if you don't prefer the skin, peel your peaches after blanching them. First, prepare a big bowl of ice water and set aside. With a sharp paring knife, cut a 2-inch wide "X" on the bottom of each peach. Then, immerse your peaches in simmering hot water for one minute. With a slotted spoon, remove peaches from hot water and place in the bowl of ice water, submerged for one minute. Remove and pat dry—you'll be able to easily grab the peach skin at the knife-scored areas to pull the skin off with your fingers. For an even quicker process, score the peaches and microwave in a bowl for 30 seconds—no ice bath needed, and just peel back the skin at the knife-scored areas.
Storing Perfect Peaches
Because peaches continue to ripen after being picked, put your peaches on the counter—not in the fridge—until ready to eat. If not yet fully ripened, put your peaches in a brown paper bag, trapping ethylene gas that accelerates the ripening process. Include bananas or apples in the bag as companions to your peaches, if you want your peaches to ripen even faster—otherwise, keep your peaches away from other fruits. For cut peach slices, store in an air-tight container in the refrigerator until ready to eat—they'll stay fresh enough to eat for up to 5 days. And you can freeze peach slices that have been bathed in lemon juice for 5 minutes and placed in a freezer bag, for up to one year.
3 Unique Ways to Enjoy Perfect Peaches
Everyone has their favorite peach cobbler recipe, right? And maybe even a peach jam recipe? Well, here are three quick and unique ways to enjoy perfect peaches:
Peach Float: Blend 1 lb. peeled, pitted, and sliced ripe peaches in a food processor until smooth. Mix blended peaches with 1 cup seltzer water, ¼ cup sugar, ½ teaspoon lemon juice, and a pinch of sea salt. Pour mixture over a scoop of vanilla ice cream in a tall soda-fountain-like glass. Enjoy!
Grilled Peaches: Cut peeled ripe peaches in half and char-grill to caramelize, releasing sugars and giving the peaches a smoky flavor. Use in salads or cocktails, or serve with ice cream for dessert.
Peach-Mango Sangria: Mix two bottles of white wine with 1 cup vodka and 1 cup rum. Add 10 oz. each of peach nectar and mango nectar, plus 2 ½ cups lemon-lime soda. Stir and chill in the fridge for at least 1 hour. When serving, add fresh slices of peaches and mango as garnish.
So, do you want to start growing your own perfect peaches? Believe it or not, growing peaches isn't just for people who live in Georgia—it's possible to grow peaches just about everywhere in the U.S. Please check out Perfect Peaches: How to Grow this Sweet Summer Delight to learn all about growing your own perfect peaches to enjoy!
What else would you like to know about growing and enjoying peaches? Please leave your comments and questions below.