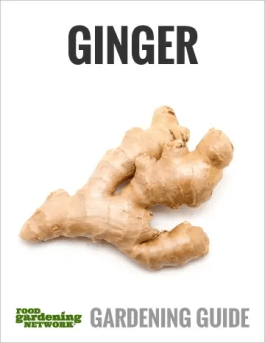 Ginger isn't as mysterious and exotic as you might think. First, you can easily grow your own ginger—even if you don't live in a tropical climate. Grow ginger in a container indoors, but be prepared to wait for your harvest. It can take up to a year to reap the full benefits of your ginger plant. But, there are so many cooking options and health benefits that come with this tried-and-true spice that it's worth the wait. Yes, ginger is a spice … technically speaking … because we mostly use its roots for cooking.
Whether you use ginger for spicing up a chicken dish or for pickling, your cooking options for ginger are nearly endless. And the health benefits—from treating migraines, easing digestion, and fighting inflammation to soothing muscles, curbing cancer, and even stopping bad breath—are tremendous … which is why ancients used ginger for all types of purposes.
Here are seven fun and unique ways to use ginger to spice up your life and pamper and treat yourself on a regular basis:
1. Soak away the bacteria from your body.
Okay, don't freak out or think this is weird. Yes, a hot ginger bath is a great way to detoxify your body—and it's calming and refreshing when you just add a cup of grated ginger to your hot bath and listen to Luther Vandross, Adele, or some soothing instrumental music while you soak. Light a candle or two to add more ambiance. Give it a try for just 20 minutes, and you'll see how reinvigorating it can be! Soon, a weekly hot bath with ginger will become part of your routine.
2. Relax your toes in a ginger foot bath.
If you don't have time to draw a full hot bath with ginger, you can quickly relax your feet and toes in a ginger foot bath. Daily treatments with just ½ cup fresh ginger mixed in hot water will soothe the most tired and aching feet. And regular ginger foot baths will not only make you feel good, but your feet will also be cleansed of bacteria and you will avoid athlete's foot. Make a ginger foot bath part of your daily routine before dinner while you watch the news (you'll need soothing if you watch today's news) or an episode of Jeopardy!
3. Eliminate bad breath every day.
Of course you should brush your teeth with toothpaste and use mouthwash daily. But, did you know that compounds in ginger can attack the stuff that makes your breath stink? Here is the best way to do this: Drink a cup of ginger tea every morning—it's soothing and refreshing, and your mouth will benefit. Just steep your tea with a clump of grated ginger or even a tablespoon of ground ginger, and you're on your way to a fresher breath! Morning or afternoon, your cup of ginger tea will freshen your breath between meals.
4. Get a facial cleanse unlike any you've ever had before!
And this is a facial cleanser you can make yourself: Mix 3 tablespoons grated ginger with 1 tablespoon honey, ½ cup coconut oil, and 2 tablespoons plain non-scented liquid soap. Put mixture in a tightly sealed container in the refrigerator until ready to use. And don't make a big batch of this cleanser—the fresher when applied, the better. When ready to use, pour ½ teaspoon of your homemade ginger facial cleanser into the palm of your hand; add a few drops of water; then, gently rub all around your face (avoiding your eyes). Rinse with warm water and dry your face. What a refreshing facial cleanse that doesn't require a trip to the salon!
5. Treat an affected area of your body with ginger.
Do you have aching muscles or pains in your back, arms, or legs? Then, a hot ginger compress might be the right remedy for you! All you have to do: Heat ½ cup freshly grated ginger in 2 cups of water until it boils; reduce to simmer and allow the ginger to steep for 15 minutes in the simmering water. Turn off the heat and let cool slightly. When cool enough to handle, soak an absorbent and comfortable cloth in the water and wring it out. Then, apply the warm folded cloth to the affected body area until the cloth gets cool. Repeat as needed until you feel relief at the affected area. Then, rejoice in the relief!
6. Make your own ginger body oil.
You can buy this type of oil in a store, but making it yourself is easy and inexpensive. Rinse a cup of fresh ginger root—then, let the piece dry for two hours. When dry, grate the entire piece of ginger (skin and all) into an oven-proof bowl. Whisk in 1½ cups olive oil and bake in the oven at 150°F for two hours. When done, remove from oven and let the mixture cool. Then, strain to remove ginger pieces and place the clear oil in a plastic bottle with nozzle for easy dispensing. Store in a cool place. When ready to use, apply to affected areas by gently rubbing small amounts on the skin. You'll quickly feel the effects and enjoy relief for hours. Bonus: Your ginger essential oil is also a ginger-infused cooking oil—use it when you want a hint of ginger flavor.
7. Easily add ginger to your daily diet
While cooking with ginger for hot dishes is common, add fresh raw ginger to items for a quick hit of ginger without having to turn on your stove or oven. For example, add a chunk of peeled fresh ginger to your blender when making your morning smoothie—ginger adds great flavor and gives you tons of health benefits. Or grate some fresh ginger over your bowl of berries—or on top of any fruit—with a dash of lemon juice and honey. You'll get enhanced and unique flavor, and it's so easy to do!
Do you want to start growing your own ginger? Believe me, it's easy and tremendously beneficial! Check out The Zesty Ginger Guide to learn all about growing your own ginger and enjoying the health benefits of ginger!
What else would you like to know about the many uses for ginger? Please leave your questions and comments below.