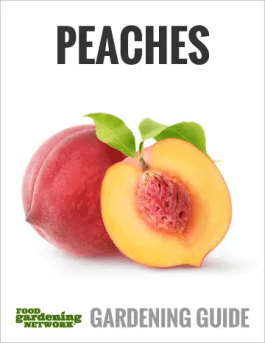 Is there anything more wonderful than snapping a sun-warmed peach from the tree and sinking your teeth into that soft, juicy, sweet fruit? Peaches are one of nature's greatest gifts, rich with flavor, soft to the touch, and stunning in their beauty. The only thing better than having a peach tree in your garden is growing peach tree companion plants all around it.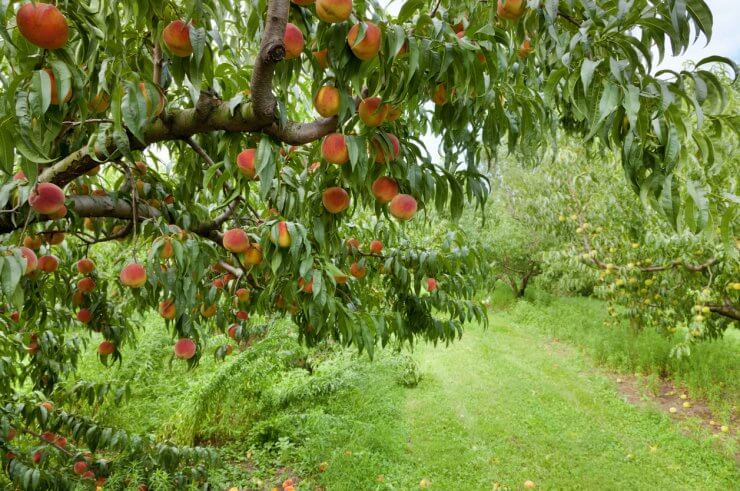 Even without the mouth-watering fruits, peach trees are stunning. Depending on the variety, peach tree blossoms may be a lovely white tinted with pink, deep pink with red, or fuchsia. Add to that the brilliant oranges and yellows of nasturtiums, the jewel-like red of strawberries, the deep green of garlic, and the commanding purples of lavender, and you have an array of colors that's sure to bring a smile to your face.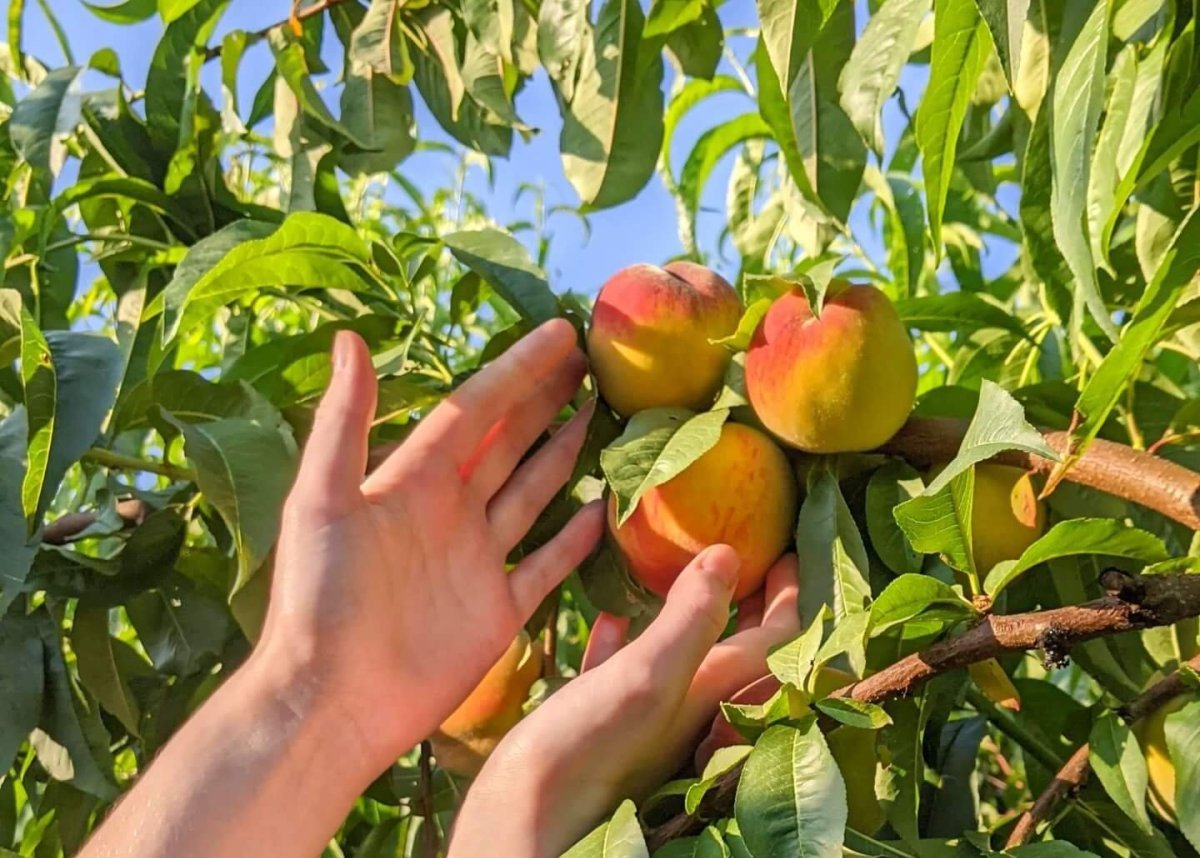 Your peach tree guild
With your peach tree and these lovely peach tree companion plants, you have what's known as a guild. Evergreen State College describes a guild as "a group of mutually beneficial plants assembled into an interactive community." 
A tree guild often resembles what you might find naturally in the wild, including a variety of taller trees, mid-sized shrubs, flowers, ground cover, and vines. This diversity of plant life works harmoniously to attract pollinators, deter pests, and provide the conditions (shade, nutrients, etc.) each other needs to thrive. 
So what plants should make up your peach tree guild? Let's take a look. 
10 peach tree companion plants for a happy garden
1. Chives. Chives may deter some pests, such as the Japanese beetle, and some people even swear that chives will keep deer out of your garden. This perennial herb also produces beautiful and tasty pink flowers. Bees love chive blossoms, and you'll love chive blossoms in your spring salad. Chives also make good ground cover, helping limit the amount of weeds near your peach tree. 
2. Clover. Clover has numerous benefits as a peach tree companion plant. Clover makes excellent ground cover, which can help control weeds and retain moisture. It also attracts beneficial insects and pollinators. In fact, clover is essential for bees, as it's one of the first flowers to bloom in the spring when bees emerge from their hives. Lastly, clover fixes nitrogen in the soil. 
3. Comfrey. Comfrey is a fast-growing perennial with several qualities that make it one of the best peach tree companion plants. Because it grows so quickly, you can cut it regularly to use as mulch. Additionally, with roots that can dig more than 6 feet into the ground, comfrey is an "accumulator." These plants pull nutrients from deep within the soil that may otherwise be lost. Then, when you mulch your comfrey, those nutrients get reabsorbed into the top layers of soil, making them available for your peach tree and other nearby plants. It's worth pointing out here that although comfrey has a long history as a medicinal plant, some newer evidence shows that it is toxic and can cause liver injury. 
4. Garlic. Garlic and peaches might not seem like a natural partnership, and you won't often find them together in the kitchen. It's a different story out in the garden, though. Garlic is reported to help repel peach tree borers. 
5. Geraniums. While geraniums aren't edible, they are beautiful. These flowers bring a wonderful aesthetic to your garden, with their vivid green foliage and eye-catching flowers. They may help deter Japanese beetles, but they're particularly noted for deterring mosquitos, which may not help your peach tree but will help you enjoy sitting in your garden at sunset. Geraniums aren't just a deterrent, though. They also attract bees, butterflies, and hummingbirds. 
6. Lavender. Lavender is beloved by bees and butterflies. This perennial herb is also incredibly easy to care for. As long as it gets plenty of sunshine and not too much water, you can pretty much ignore it. 
7. Mint. Mint might just be the most versatile herb in the garden. It can grow in just about any weather conditions. You can pretty much neglect it, and it will still thrive. It's perennial. If you let it flower, mint attracts bees and butterflies, though it's thought to deter numerous pests. And you simply can't go wrong with a mid-summer salad of peaches and mint. The only caveat here is that you do have to keep mint in check; otherwise, it will spread and take over the world. 
8. Nasturtiums. These edible flowers are a lovely addition to any garden, with their brilliant red and yellow petals. Often, gardeners will grow nasturtiums as a trap crop. Aphids and other harmful pests will flock to nasturtiums, and though that might not be great for the flowers, it is a good way to keep those pests away from your fruits and veggies. 
9. Peas. Peas are a great companion for peach trees. They add nitrogen to the soil and attract pollinators. Plus, who doesn't love some tender pea greens early in the growing season?
10. Strawberries. Not only do strawberries and peaches go great together in a dessert, but they also make great companions. Strawberries provide ground cover that helps the soil retain moisture, and their blossoms attract pollinators. 
The nice thing about these peach tree companion plants is that they also work well with each other. So feel free to plant your lavender and mint right next to each other, or the strawberries and peas. Everyone will be happy!
Do you have a favorite companion plant for your peach trees? I'd love to read about it in the comments.