Delicious Meyer lemons come from a tree produced by crossing a true lemon with an orange or tangerine cultivar. If you've never tried one before, you'd be correct in assuming that its flavor is basically a sweeter lemon! They have substantial culinary appeal because they offer the tartness of a lemon, without the true sour, and have a sweetness closer to an orange, which makes a beautiful vinaigrette, glaze, dessert, and garnish. If you're tempted to grow them at home, Meyer lemon tree care is relatively easy, especially if you buy a sapling instead of growing from seed.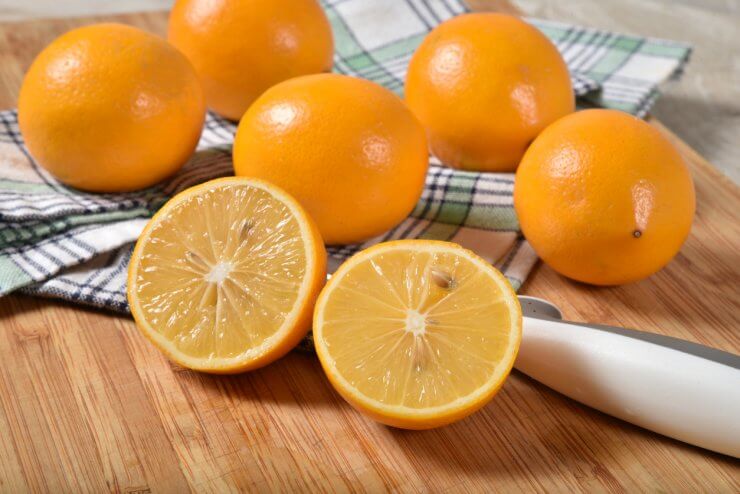 What's a Meyer Lemon?
As mentioned above, Meyer lemons are a lemon-orange hybrid, and they're different (aka better) than traditional grocery store lemons, which are thick-skinned and larger. Meyer lemons are smaller and have thin skin, but that delicate skin lets the juice inside the fruit develop to full flavor. Use the fruit for juice, desserts, and for flavoring your favorite dishes.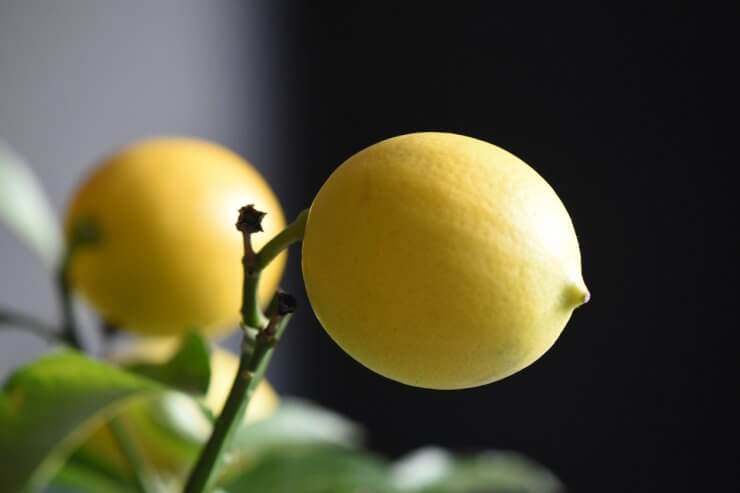 Meyer Lemon Tree Care
Meyer lemon tree care starts with knowing the basics. All lemons, including Meyer lemons, love sunshine and well-draining soil. Lemons have a reputation for not being incredibly picky about the quality of their soil, as long as it has a pH between 5.5 and 6.5. And as long as the soil drains well, they seem to be reasonably adaptable.
The Meyer lemon tree's relatively easygoing nature means you have several options on where to plant your tree, depending on the USDA Hardiness Zone you live in, whether you have open ground that's suitable for a Meyer lemon tree to flourish, or if you have the proper lighting requirements indoors and out if your tree needs to spend the winter inside.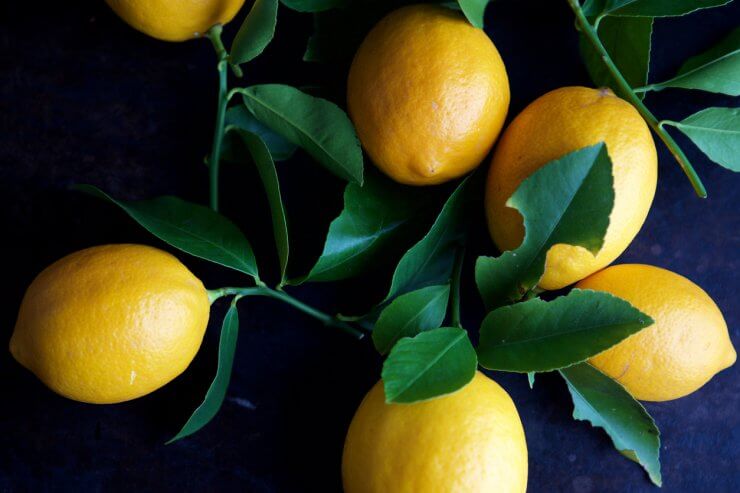 Where to Grow Meyer Lemon Trees
If you live beyond the ideal outdoor growing zone for lemons (USDA Zones 8-11), you can grow your Meyer lemon trees outside in the ground or a backyard grove, but you can also grow in a container if you don't fit those zones.
Lemons are more cold-sensitive than other citrus trees, so it's a good idea to plant your tree on the south side of your home to give it maximum sun and to help protect it from temperature drops.
Plant your tree in the highest appropriate spot on your property. This will protect the trees from cold air that accumulates in low areas on your property and promote soil drainage and help prevent water pooling.
Remember, lemons hate to have wet feet! If your lemon tree has yellow leaves and starts to drop them, it's overwatered. If the leaves are browning, dropping, and overall looking wilted, it's underwatered.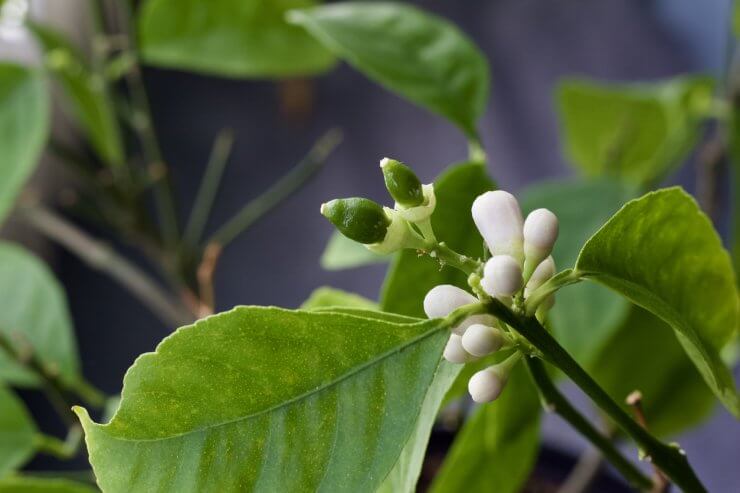 Growing Meyer Lemon Trees in Containers
If you live outside those zones, you can still grow a Meyer lemon tree indoors if you let it spend the warm, sunny months outside and bring it in before the first frost. Keep it in a sunny, south-facing room away from outdoor drafts, and your lemon tree will be happy and productive for years with the proper Meyer lemon tree care.
The secret to successfully growing lemon trees in containers is to have good light, a comfortable temperature and humidity for the tree, healthy soil, and good drainage. Hit all those targets, and your container-grown lemon tree will be just fine!
Fertilizing Meyer Lemon Trees
When it comes to using fertilizer, only fertilize your tree when it's actively growing, usually spring through summer. Choose a slow-release granular fertilizer made especially for citrus plants. If there are no specific instructions for container-grown trees, mix the fertilizer at half the recommended strength.
Watering Meyer Lemon Trees
Lemon trees like a long drink of water once in a while. How long a while is, depends on your environment and your soil. Meyer lemon trees like soil that's moist but not soggy.
In general, you'll want to water deeply about once a week; again, it depends on your specific environment. Arizona and North Carolina have radically different climates. If the top of the soil is a little dry, that's OK. But don't let the soil dry out. This is especially important when you're tending trees growing in containers—it's not like they can stretch their roots out in search of more water.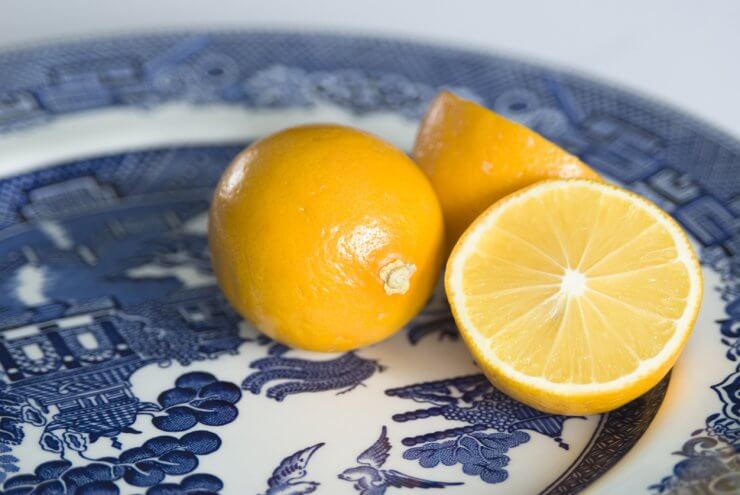 Harvesting and Storing Meyer Lemons
Picking lemons is easy; just be gentle with your tree. Take the fruit in your hand and twist the lemon free of the tree. If you prefer, you can also use small garden snips to cut the lemons free of the tree.
Store your freshly-picked lemons in the fridge, in a crisper drawer. They'll stay fresh for about a week. If you want your lemons to last longer, put them in a sealed container, zip-top bag, or one of those lemon-shaped lemon containers. That will keep your lemons fresh for up to a month and will keep them from drying out like they would on the counter.
Two Types of Meyer Lemon Trees
Meyer Lemon Trees are a hybrid of traditional sour lemons and sweet oranges, which gives them their uniquely delicious flavor.
Characteristics:
Mature height: 8 feet
Mature width: 3-4 feet
Spacing: 8-10 feet
Hardiness Zones: 4-11 patio/8-11 outdoors
Cold hardy to 20°; heat-tolerant
Sunlight: Partial to full sun (bright window indoors OK)
Harvest time: October-March
Can fruit in the first year
The Meyer Lemon Bush is a new twist on the popular Meyer Lemon Tree. It's a little more compact than its full-size tree cousin—although it can top off at about 10 feet if you don't prune it. The Meyer Lemon Bush produces fragrant flowers and a prolific harvest of good-size lemons, often in the first year. The Meyer Lemon Bush is a great candidate for container gardening.
Characteristics:
Mature height: 5-10 feet
Mature width: 3-4 feet
Hardiness Zones: 4-11 patio/8-11 outdoors
Sunlight: Full
Harvest time: February-March
Can fruit in the first year
Cold-hardy to 20° F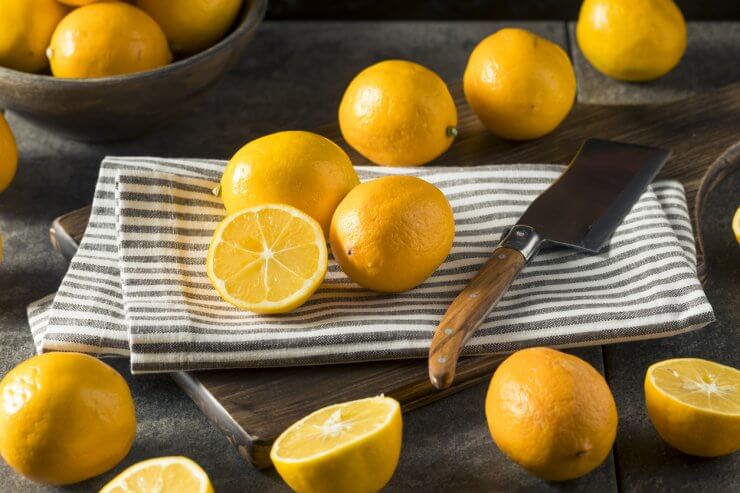 What to Do with Meyer Lemons
You can do everything with a Meyer lemon as you can with a regular lemon; they even make lemonade taste better!
Want to add a little sparkle to your next dessert? There's something magical about seeing jewel-like slices of lemon on a cake or as a garnish for a cocktail. Candied Meyer lemons have all the flavor of lemon with none of the tartness. They're sweet, flavorful, and wonderfully chewy!
The keys to Meyer lemon tree care and having happy Meyer lemon trees are sunlight, well-drained soil, and warm temperatures. If you can provide those three things, you can grow Meyer lemons just about anywhere.
Learn How to Grow Lemons at Home
If you liked this article on Meyer lemon tree care, you'll love our Tart & Tangy Lemon Gardening Guide. Growing lemons may seem like an exotic tree to grow, but all they need is a little TLC to give you years of harvests! You don't have to live in a subtropical zone to grow lemons—there are plenty of varieties happy to grow as productive houseplants! With our Tart & Tangy Lemon Gardening Guide, you get all the details that go into growing bright, fragrant lemons of your own. Get recipes for dishes sweet and savory that make it all the more rewarding to grow your own lemons. Get it all in our Tart & Tangy Lemon Gardening Guide right now!
What else would you like to know about Meyer lemon tree care? Leave a comment below.