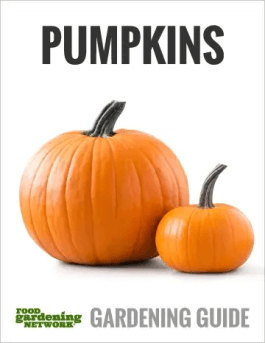 It's getting to be that time of year when you try to figure out how to use pumpkin, because your pumpkin patch is producing big time … or you have lots of pumpkins left over from seasonal decorating. And you've probably seen enough pumpkin pie and pumpkin muffin recipes, so here are some fun and unique ways to enjoy your excess pumpkin harvest!
You don't want to just discard excess pumpkins into a landfill, and your neighbors have enough of their own pumpkins. So, what is a savvy gardener to do? We've got you covered with a bunch of new ideas about using up all that pumpkin.
Here are seven fun and unique ways to use pumpkin this season—ensuring that you don't waste one bit of all that pumpkin you have:
1. Pickle your pumpkin rinds.
Who knew you could pickle pumpkin rinds?! And that it's so easy to do. When you pickle your pumpkin rinds, you can store them for later use on a fruit and cheese tray … or have them on hand for tasty snacking at any time. Just be sure to thoroughly scrub your pumpkin before making this recipe, to remove any dirt and residue. In a large pot, combine 3 cups apple cider vinegar, 2 cups water, and 2 cups sugar. Heat the mixture to dissolve the sugar. Place 20 black peppercorns, 15 whole cloves, 10 allspice berries, 2 crushed cinnamon sticks, and 1 bay leaf in a spice bag or tied tightly in cheesecloth. Place the spice bag and 8 cups (about 3 pounds) of cubed sugar pumpkin rind in the pot with the liquid mixture, bring to a boil, then reduce heat to a simmer. Cook for 40 minutes until pumpkin chunks are tender. Ladle pumpkin pieces and liquid into containers or jars and let sit for two weeks to cure. Then, enjoy!
2. Make your own pumpkin spice latte.
Tired of paying the high price of a pumpkin spice latte at a gourmet coffee shop? Well, you can make your own for a lot less money … and ensure that your drink actually has pumpkin in it (most coffee-shop pumpkin spice lattes have almost no pumpkin!). Place 2 tablespoons pumpkin purée, 1/2 teaspoon pumpkin pie spice, and 1 teaspoon ground black pepper in a sauce pan, and cook over medium heat for 2 minutes, stirring constantly. Stir in 2 tablespoons granulated sugar and continue cooking and stirring until the mixture is thick and bubbly. Whisk in 2 cups whole milk and 2 tablespoons vanilla extract, frequently stirring to avoid the mixture boiling over. Next, remove from heat and blend the mixture in a traditional blender or with a hand blender until it's frothy. Divide the mixture into two separate mugs, add coffee or espresso, and top with whipped cream (if desired) sprinkled with cinnamon. Sip slowly and enjoy with a friend!
3. Try a bowl of pumpkin chili.
Don't turn your nose up at this! What could be better than enjoying chili on a cold fall or winter day, chili that is flavored with complementary pumpkin flavor! This is truly an incredible recipe—please give it a try. Cook 2 large diced yellow onions and 2 cups diced green peppers in 4 tablespoons olive oil, all in a large sauce pan until the onions become translucent (about 5 minutes). Add 2 pounds ground turkey and 6 diced garlic cloves, cooking until the turkey is done. Next, add 4 cups chicken broth, 2 15-ounce cans diced roasted tomatoes, 4 cans organic black beans (rinsed), 2 1/4 pounds pumpkin purée, 6 ounces tomato paste (1 small can), 3 tablespoons chili powder, 1 tablespoon garlic powder, 1 tablespoon onion powder, 1 tablespoon sea salt, 4 teaspoons dry oregano, 5 teaspoons cumin, 1 teaspoon cayenne pepper, 2 teaspoons ground cinnamon, and 1 tablespoon cacao powder (adds deliciousness to any chili recipe!). Reduce heat to medium-low and cook uncovered for 1.5 to 2 hours. Now that's comfort food!
4. Make a batch of pumpkin butter.
You've probably tried flavored butters before, perhaps with herbs or garlic … or even apple butter. Well, use some of your excess pumpkin to make a batch of pumpkin butter that can be spread on crackers, bread, or toast. It can even be frozen for later use. Combine 3 1/2 cups puréed pumpkin (NOT pumpkin pie filling), 2 teaspoons vanilla extract, 3/4 cup apple cider or apple juice, 1 to 2 teaspoons pumpkin pie spice, 2 to 3 cinnamon sticks, and 1 cup packed brown sugar in a large saucepan; stir well. Bring mixture to a boil, then reduce heat and simmer for 30 to 40 minutes until thickened, stirring frequently. Adjust spices to your taste, and you're ready to spread and serve!
5. Delight your family with pumpkin pancakes for breakfast.
When you promise to make pumpkin pancakes for breakfast, your whole house will be getting up early to enjoy them. The smell is just terrific! And they are easy, healthy, and delicious. In a large mixing bowl, whisk together these wet ingredients: 1 cup pumpkin purée, 2 cups whole milk, 2 tablespoons maple syrup, 1 egg, and 2 teaspoons vanilla. In a separate mixing bowl, combine these dry ingredients until uniformly blended: 2 cups whole-wheat flour, 2 teaspoons baking powder, 1 teaspoon baking soda, 2 teaspoons ground cinnamon, 1/2 teaspoon ground nutmeg, 1/2 teaspoon ground cloves, 1 teaspoon Chinese five spice, 1/2 teaspoon sea salt, and 1/2 teaspoon ginger powder. Next, combine the wet and dry mixtures by whisking to blend together well. Your Whole Wheat Spiced Pumpkin Pancake batter is now ready for the griddle! Use butter on your griddle or frying pan to grease the surface, and ladle batter onto the hot greased surface to make your pancakes. Everyone will enjoy these!
6. Consider feeding pumpkin to your animals.
If you have a huge overabundance of pumpkin, consider sharing some with your dog. Even barn or yard animals such as chickens and pigs might enjoy pumpkin. Just be sure to check with your veterinarian before making changes to your pet's diet.
7. Make pumpkin pie leather.
This easy-to-make, kid-friendly snack is like dried fruit strips. And when you have lots of pumpkin to use, this is a great way to get the flavor of pumpkin pie in a munchable snack. Mix together 2 cups (1 16-ounce can) pumpkin purée, 1 cup canned evaporated milk or coconut milk, 2 cups homemade applesauce or unsweetened applesauce, 1/4 cup honey, 1/4 cup dried shredded unsweetened coconut, 1 teaspoon ground cinnamon, 1/2 teaspoon ground nutmeg, 1/2 teaspoon ground allspice, and 2 tablespoons finely chopped dried cranberries or raisins. Spread mixture on well-oiled fruit leather sheets for the dehydrator. Dry 8 to 24 hours at around 135 degrees F in your dehydrator. The mixture will darken as it dries. Cut in squares or strips, or even roll them up (like fruit roll-ups). A delicious treat for anyone, especially when you're on-the-go!
Do you want to start your own pumpkin patch? It's not that difficult, and the result will be a lot of fun for the whole family! Check out Pumpkinpalooza: How to Start Your Own Pumpkin Patch to learn all about growing, tending, and harvesting your own pumpkin patch!
What else would you like to know about the many uses for pumpkin? How do you use all your excess pumpkins? Please leave your questions and comments below.