Chives are low in calories and high in beneficial vitamins and minerals, fiber, and antioxidants. You may not eat a lot of chives at one sitting, but they can have a positive cumulative effect on your health.
Here is the nutrition information for one cup of chopped chives: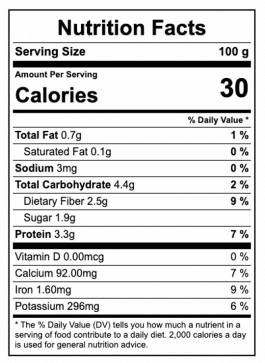 Here are some of the compounds in chives:
Vitamin C: The vitamin C in chives is an antioxidant necessary for immune system and skin health.
Vitamin K: Vitamin K is important for good bone health and blood clotting.
Folate: This is a water-soluble B vitamin, and can play a positive role in fighting cancer, congenital heart defects, cardiovascular disease and stroke, and depression. It's also important for normal tissue growth.
Carotenoids: Chives contain lutein and zeaxanthin, which are important for eye health.
Sulfur: The sulfur in chives and other members of the Allium family have been found to have cancer-fighting properties. Studies on this are still in the early stages, but it's good news on the cancer-fighting front.
Cholines: This component is linked to better cognitive function. People with low levels of choline appear to be at higher risk of developing Alzheimer's.
Did you know all these nutrition facts about chives? Please tell us what you think.