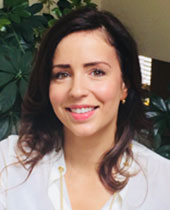 For some gardeners, fall isn't the end of the growing season, it's also a new beginning. Take our Senior Editor Amanda for example. Just after she's done pulling up plants and covering her raised beds in mulch, she's getting ready to fire up her collection of hydroponic gardens. And it's quite the collection, as you'll soon find out. She could hardly wait to get started on this month's issue dedicated to hydroponic gardening.
Have you ever grown hydroponically? It's a real treat! Imagine fresh lettuce just growing wildly in your kitchen or dining room without the nuisance of soil. Or being able to get fresh herbs at your fingertips while there's ice and snow covering the ground.
Look, I give my sage some credit, it's still offering up little green high fives through the snow, but basil is long dead and I need fresh basil in my kitchen at all times, OK?. Sure, those little grocery store containers work alright, but a fresh batch of it growing on my countertop with little to no effort sounds a whole lot better!
In our February 2022 issue, we dive right into all things hydroponic, like growing veggies from scraps, to aquaponics, microgreens, sprouts, small hydroponic systems, vertical hydroponic systems, and even cooking with your harvest! Sounds real science-y but we've taken the beginner's route and show you how you can do it all with kits you can buy.
Be sure to check it out in this hydroponic edition of Food Gardening Magazine. If you're growing food hydroponically, be prepared to have a ton of produce all winter long, and you'll need recipes to use it all up. So don't miss the burrata salad recipe using homegrown microgreens and fresh-squeezed mandarin orange juice. Here's a closer look at some of what you can expect in this issue:
Gardening with Amanda Videos—Amanda MacArthur is one fabulous food gardener, and her expertise in hydroponic gardening shines through for this special issue, which includes companion videos to show you, not just tell you, exactly what to do. Check out these four helpful articles, with videos, from Amanda this month:
And this issue of Food Gardening Magazine includes details on our three featured foods this month—concurrently with publishing this issue of our magazine, we're publishing three new and updated gardening guides on oranges, tomatoes, and basil. As a premium member of Food Gardening Network, you get full access to the magazine and these gardening guides:
Oranges: You don't have to live in a subtropical climate to grow your own orange tree — container-grown trees can produce excellent fruit! Prepare to pick your ideal orange tree — for snacks, for juice, for homemade marmalade, and more! Learn how to get started growing your own orange trees in our Juicy Oranges Gardening Guide!
Tomatoes: Tomatoes are the most popular plant for home gardeners! With The Everything Tomato Gardening Guide, you'll have everything you need to know about growing and enjoying this versatile food, from the history and background of the mighty tomato to specific advice on growing, harvesting, and enjoying your hard work!
Basil: Basil is one of the most essential herbs and can be found in just about every kitchen. With The Basil Grower's Gardening Guide, you'll have everything you need to know about growing and enjoying this versatile herb.
I've read all three gardening guides, and I learned so many things about these three plants. Consider some of these tidbits that I discovered while reading these gardening guides, to get you thinking about what you might want to plant this year.
To help guide you about these three foods and our gardening guides, you'll find in this edition of Food Gardening Magazine Gardening Guide Close-Ups that focus on oranges, tomatoes, and basil—these in-depth articles give you valuable tips and advice about these three foods, and you'll have instant access to the premium gardening guides themselves, too. Be first to read these Gardening Guide Close-Ups, to get a head start on how to grow these foods:
And then there are the recipes you'll find in the three gardening guides—here are three of my favorites that are tasty, unique, and easy to make:
I hope you enjoy the February issue of Food Gardening Magazine as much as we've enjoyed putting it together. We're so happy to have you here, and if the cold of winter is putting a chill in your gardening spirit, I hope all these great ideas for growing hydroponically will lift you back up until we're back outside and on the ground again.
Happy gardening!


Kim Mateus
Editor & Publisher
P.S. Please enjoy this issue of Food Gardening Magazine, and let me know what you think about it by commenting below with your feedback! Your input is valuable to us and can help us make improvements.