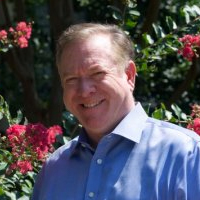 Is there a better meal than one that comes straight from the garden? What if you used homemade spice and herb mixes in the meal? Or how about sitting down at a table with a gorgeous centerpiece of edible herbs? The December issue of Food Gardening Magazine is all about the garden-to-table experience for holiday meals and gift giving.
That's right. Winter doesn't have to be the end of your garden-fresh meals. There are plenty of fruits and vegetables that keep well for months, including apples, pears, garlic, potatoes, carrots, and onions, along with garden-harvested and dried herbs like sage, thyme, and rosemary.
The December issue of Food Gardening Magazine includes feature articles filled with edible gift ideas, crafts, winter gardening ideas, and my personal favorite, eight mouth-watering recipes for a holiday feast, including a homemade cranberry sauce and a dessert recipe for Maple Sage Baked Pears. I may need to make that one several times. You know, to make sure I get it right!
Let's take a look at some of what's in store in the December 2022 issue of Food Gardening Magazine.
Food Gardening with Amanda articles—Food Gardening Network's Senior Editor and Producer Amanda MacArthur is one fabulous food gardener! She takes gardening seriously, makes it fun, and delivers some great content—including companion videos to show you, not just tell you, exactly what to do. Check out these four helpful articles from Amanda this month:
And this issue of Food Gardening Magazine includes details on three featured foods this month—concurrently with publishing this issue of our magazine, we're also publishing and updating three gardening guides on lemons, cauliflower, and garlic. As a premium member of Food Gardening Network, you get full access to the magazine and these gardening guides:
Lemons: Lemon trees can grow in open land, in raised beds, and frequently in containers in regions prone to frost. It's not uncommon to see a lemon tree blooming in a container on someone's deck. If you'd like to join the ranks of home lemon growers, this is the time to start! Find out which variety is right for you and how to manage its growth in Tart & Tangy Lemon Guide.
Cauliflower: Cauliflower can be finicky, but the effort is well worth it. This delicious vegetable is super nutritious, and some varieties, like the Depurple, are absolutely striking in appearance. Find out more in Marvelous Cauliflower: All You Need to Know about this Cruciferous Veggie, from Planting to Eating.
Garlic: Did you know garlic is a heart-healthy food? Many studies have shown that there are several benefits to eating garlic. Since heart disease—including heart attacks and strokes—is the number-one cause of death around the world, it makes sense to add garlic to your diet. Now you can find out all about it in Glorious Garlic: From Garden to Table.
Here are some interesting tidbits about the foods you'll find in these gardening guides to get you thinking about what you might want to plant in your garden.
Did you know?

When it's growing, cauliflower starts out resembling broccoli. But instead of opening outward to sprout separate green florets, cauliflower forms its compact head, composed of flower buds that have not developed fully. The flower buds are shielded from sunlight by heavy green leaves so chlorophyll doesn't develop and the head remains white.

Sure, lemon packs a lot of flavor and is incredibly versatile in the kitchen. But you can also use lemons around the house. Dip a slice of lemon in salt and use it to clean copper-bottom pots. Lemon peel oil shows up in furniture polish, detergent, soap, and shampoo. It's also a key ingredient in the perfume industry. Lemon has been used as a medicinal treatment for centuries—as a laxative, as treatment for the common cold, and, of course, to prevent scurvy.

Garlic is one of the oldest crops in the world, and it's still a food staple in almost every culture. In fact, in the United States we eat over 250 million pounds of garlic a year. Best of all, it's easy to grow!
In this edition of Food Gardening Magazine, you'll find Gardening Guide Close-Ups that focus on lemons, cauliflower, and garlic to help get you started with these three foods and our gardening guides. These articles give you valuable tips and advice about these three foods, and you'll have instant access to the premium gardening guides themselves, too. Be first to read these Gardening Guide Close-Ups and get a head start on how to grow and use these foods:
How Big Do Lemon Trees Get?:

How big do lemon trees get? You might be asking this if you're thinking about growing lemon trees. The "average" height of a mature lemon tree is around 20 feet tall. But some can reach up to 30 feet, while container lemon trees may top out around 5 feet. Find out which variety is right for you and how to manage its growth.

Discover the 6 Cauliflower Growing Stages

: Despite its unmistakable appearance, the cauliflower is a somewhat mysterious vegetable. Cauliflower is a cool-weather crop that loves sunlight, it can be tricky to grow, and it's not naturally white. But knowing what to expect can take away some of the mystery and help us feel more confident about growing this delicious cruciferous vegetable. 

How to Make Black Garlic

:

Hints of caramel and molasses. Sweet, smoky notes on the back of the tongue. A little tartness à la balsamic vinegar or tamarind. If this sounds delicious, you might be wondering how to make black garlic. Now you can find out all about it.
And then there are the recipes you'll find in the three gardening guides! Here are some of my favorites that are tasty, unique, and easy to make:
Candied Meyer Lemons

: Add these as a garnish to your home-baked cakes, dress up a bowl of ice cream, or add a slice to a cup of freshly-brewed tea. This recipe is sure to add a little sparkle to your next dessert. 

Cauliflower Fried Rice

: This low-carb version of the classic Chinese Fried Rice is not to be missed. You get a cornucopia of flavors from the combination of sesame oil and soy sauce, along with garlic, carrots, green onions, and pork loin. And, of course, delicious cauliflower.

Garlic Aioli:

Nothing says fancy like Garlic Aioli, but it's actually not that hard to make.

Add some oomph to your burgers, roasted asparagus, or oven fries with this zesty and easy-to-make recipe!
I hope you enjoy the December 2022 issue of Food Gardening Magazine as much as we've enjoyed putting it together. We're so happy to have you here! Now let's head out to the garden!
Happy harvesting—and happy eating!


Bill Dugan
Editor & Publisher
P.S. Please enjoy this issue of Food Gardening Magazine, and let me know what you think about it by commenting below with your feedback! Your input is valuable to us and can help us make improvements.