There are dozens of good reasons to start a community vegetable garden, but there's a lot more to it than just planting a bunch of veggies in an empty lot. And to be successful, you can't do it alone. It truly is a community project.
Where to begin, though? Here is a short overview of what it takes to start a community vegetable garden.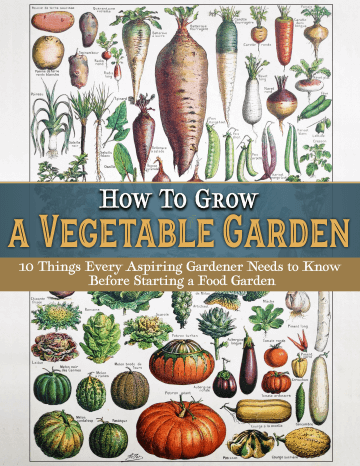 Discover 10 top tips for growing, harvesting, and enjoying fruits, vegetables, herbs and more from your home garden—when you access the FREEBIE How to Grow a Vegetable Garden, right now!
The 7 essential steps to creating a community vegetable garden
Planning a community vegetable garden begins long before that first shovel hits the soil. In fact, a large part of a project like this is more administrative. You'll need to talk to your community, work with your local government and utility providers, and gather volunteers. We'll get to all that in a moment. Your first step in this process is asking yourself a big question.
1. Ask yourself why. Your very first step is to ask yourself why you want to do this. Maybe you just want a project you can do with your neighbors, or perhaps you hope to teach others about growing their own food. You could start a community garden to supplement meals at your local public school or to donate fresh vegetables to the food bank. Whatever it is, the "why" will be vital in how you proceed.
2. Find a site. You may even want to consider finding a couple of backup options, since finding a site is not the same as procuring a site. Consider things like the amount of sunlight the space gets, the availability of water, and previous land use (such as contamination through official or unofficial uses).
3. Talk to the neighbors. It's always a good idea to talk to the community before engaging in any project that will impact them – even if it's a positive impact, such as a community vegetable garden. By the way, involving the neighborhood throughout the process will help you gain support.
4. Talk to your local governing body. While community gardens are generally a positive addition to an area, you may need to deal with things like zoning regulations, utility service availability and cost, specific insurance requirements, and licensing. The more you know ahead of time, the easier it will be to work through any issues.
5. Determine the total expenses. Estimates for startup expenses of a community vegetable garden vary widely, from around $2,500 up to $7,000. Clearly, there's a lot that can impact that price, but at a minimum, you'll need to pay for a lease, liability insurance, water hookups, and probably fencing. Depending on how you set up the garden, you may also need a storage shed, and lumber for raised beds. The good news is that many community organizations have grants available for projects like this. You can also recoup expenses through membership fees to the garden.
6. Procure a site. Once you know where you stand with neighbors and the government, it's time to sign a lease. Before you do this, however, be sure to get the soil tested to ensure it isn't contaminated. It's also a good idea to make sure you can connect to a nearby water supply.
7. Create bylaws and guidelines. You have a lot of leeway here, and a lot to consider. Who is responsible for the overall management of the garden? Who takes care of membership dues? How will you handle membership fees? What are the expectations for gardeners in terms of keeping their plot clean and taking care of the area? How will you handle member disputes? What about nonpayment? What about crops that may shade other plots? Your best bet here is to talk with organizers of other community gardens in your area to see what tips they might offer.
Whew! Seems like a lot, yes? It can be, but once you get to this point, the fun begins. Now you can start prepping the land and get ready to grow a garden! And again, this is just an overview. If you're considering starting a community vegetable garden, go out and talk to people who run other gardens. Learn from their mistakes and their successes.
One last thing, to truly be a community garden, figure out how you can make spaces affordable for everyone in your community. Maybe use the fees from larger plots to offer smaller plots for free or reduced fees. Plant a section that's specifically available to share with needy community members. Whatever you decide, have fun on this new adventure!
Have you started a community garden in your neighborhood? What advice would you share with someone thinking about doing the same? Leave your ideas in the comments below.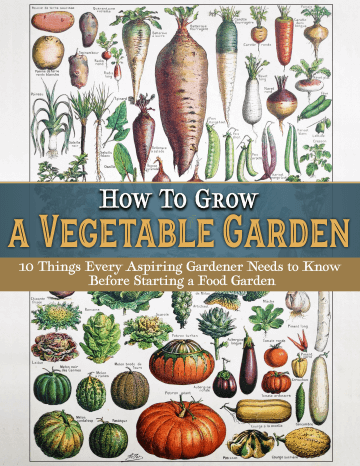 Discover 10 top tips for growing, harvesting, and enjoying fruits, vegetables, herbs and more from your home garden—when you access the FREEBIE How to Grow a Vegetable Garden, right now!