It's spicy, salty, sweet, and savory. It's delicious on pizza, noodles, eggs, and even ice cream. It's none other than spicy chili crisp. And now you can grow your very own chili crisp recipe garden! What's better than fresh hot peppers from your backyard?
As with many spice blends and condiments like this, there are a lot of variations. That's why we're going to go over some different peppers and other ingredients so you can customize this chili crisp recipe to your liking.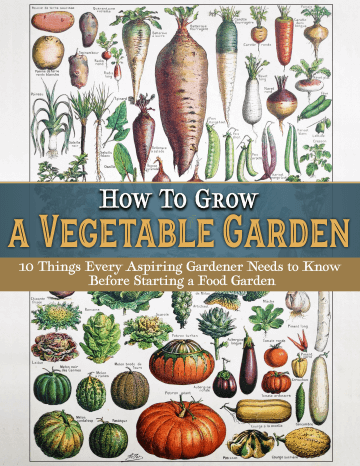 Discover 10 top tips for growing, harvesting, and enjoying fruits, vegetables, herbs and more from your home garden—when you access the FREEBIE How to Grow a Vegetable Garden, right now!
What is spicy chili crisp?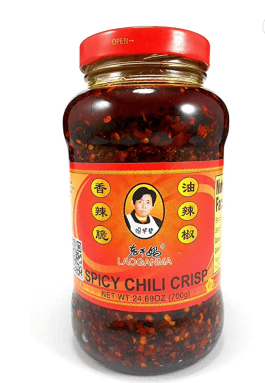 By most accounts, the chili crisp we know and love today originated in a small restaurant run by Tao Huabi in the Guizhou province of China. She began producing her chili crisp commercially under the brand name Lao Gan Ma in 1997. They now produce 1.3 million bottles of their chili crisp each day.
Today there are dozens of varieties on the market, many of which have their own twist on ingredients and recipes. 
Once you get into different brands, you'll find that some, including Lao Gan Ma's recipe, include MSG. Additional ingredients I found in some recipes include sugar, rice powder, soy sauce, sesame seeds, peanuts, and even seaweed. Needless to say, there is some variation in peppers, as well. 
What does this all mean for us and our spicy chili crisp recipe garden? 
Since we're looking specifically at the gardening side of things, we're going to stick to the ingredients we can plant and grow ourselves. More precisely, we're going to get spicy with some different pepper plants. But first … the secret ingredient.
Okay, the Szechuan pepper isn't exactly a secret ingredient here, but it is an important one. And you can grow a Szechuan pepper tree in USDA hardiness zones 5 through 9. Be aware, however, that this tree can grow to 15 feet tall or more depending on the variety, while the spread can be anywhere from 10 feet to 22 feet.
I don't have a Szechuan pepper tree in my yard, so I just buy them.
Let's talk chilis
Before we get into a spicy chili crisp recipe, let's talk about chilis. Chili peppers are generally easy to grow, so the issue here is determining which peppers you want. 
Three of the most common chilis in chili crisp are Kashmiri red chili, chili Japones, and Árbol chili. 
The Kashmiri chili is very mild, registering between 1,000 and 2,000 Scoville heat units (SHU). That's in the same range as poblano peppers. Kashmiri peppers provide a dark red color to the chili crisp.
Chili Japones and Árbol chilis both have ratings of 15,000 to 30,000 SHU. For comparison, Serrano chilis have 10,000 to 25,000 SHU, so these peppers have some kick, for sure.
For something milder, Guajillo, Aleppo, or Maras chilis are all good options. Guajillo peppers have 2,500 to 5,000 SHU, while Maras chilis come in at 4,000 to 8,000 SHU, and Aleppo chilis have 5,000 to 10,000 SHU. As another point of comparison, jalapeño peppers have 2,500 to 8,000 SHU. 
Most pepper plants like plenty of sunshine and warm temperatures. However, they grow easily in pots and containers, so you can start them indoors and move them outside once the weather warms up.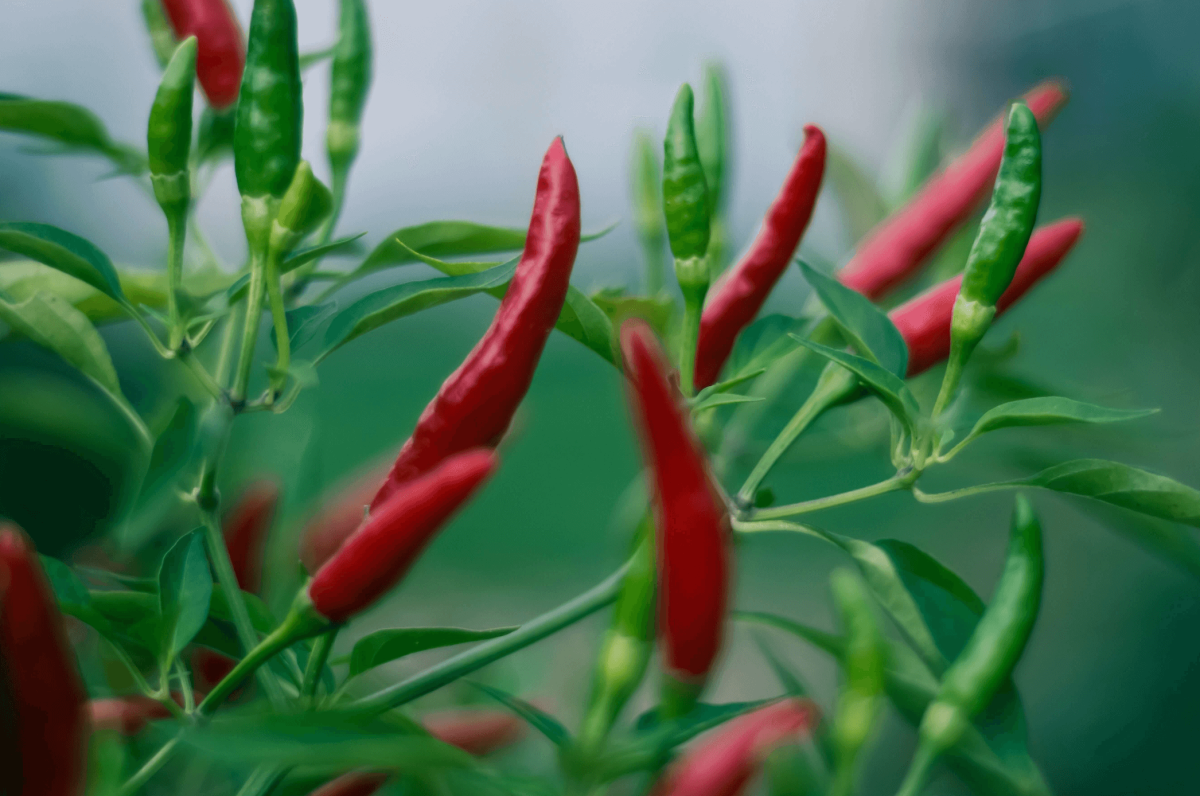 Rounding out your chili crisp recipe garden
Garlic. Garlic is about as easy as it gets in the garden. The hard part is timing it. I'll admit I have a tendency to forget that garlic goes into the soil in the fall just as you're harvesting pretty much everything else! It hangs out underground all winter, developing roots. Then it starts growing once spring settles in, and you can harvest it in mid-summer. 
Shallots. Although shallots aren't in every spicy chili crisp recipe, I enjoy them. Plus, they're also pretty easy to grow. They just need a lot of sunshine. And they add a wonderful crunch to your chili crisp. 
Ginger. Ginger makes a great container plant. It doesn't grow very deep, but it does like to spread out. 
Mushrooms. Mushrooms can add that umami flavor profile that's such a big part of chili crisp. Several recipes and ingredient lists include mushroom powder. That's just a matter of dehydrating your mushrooms and grinding them in a food processor. Porcini or Shitake are the obvious choices here. Check out How to Start an Indoor Mushroom Garden at Home for more on this. 
That's the gardening side of things. Now then, about that spicy chili crisp recipe … I'm still perfecting mine. In the meantime, however, I like this one on Serious Eats from Sohla El-Waylly.
Have you made spicy chili crisp? How many of the ingredients did you grow in your home garden?
Note: Food Gardening Network contains links to affiliate websites, including Amazon and Rakuten Affiliate Network, and we may receive a commission for any eligible purchases made by you through links on this page. Any reviews are based on honest reviews of the products.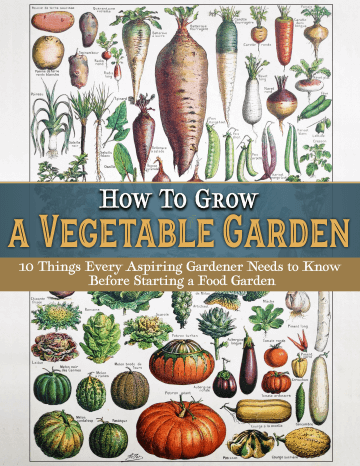 Discover 10 top tips for growing, harvesting, and enjoying fruits, vegetables, herbs and more from your home garden—when you access the FREEBIE How to Grow a Vegetable Garden, right now!