Hi there. For those who may not know me, my name is Amanda, and I like to play in the dirt. Even better, I like to make my own dirt! Who said gardening has to be boring? One of the "dirts" I like to make turned out to be the best seed starting mix I've used in a while. 
Let's back up just a little, though. I should probably clarify that I don't actually make dirt. I do, however, like to mix potting soils and other gardening essentials. I also enjoy getting my hands in the soil. And while I'm no expert, there's a lot you can tell about the quality of your soil just by holding it. Is it clumped together or loose and spongy? Maybe it's rocky or sandy. I feel like this gives me a little bit of insight into what my plants might need as the season goes on, or which herbs or vegetables might grow better in a certain part of my yard. 
Since I enjoy getting my hands dirty, and I like mixing soils, it made sense to me to put together a seed starting mix. And since I live in New England, I have to start a lot of seeds indoors. So, I really did need to figure out what was the best seed starting mix, since it was going to have to support a variety of vegetables through germination and the seedling stage.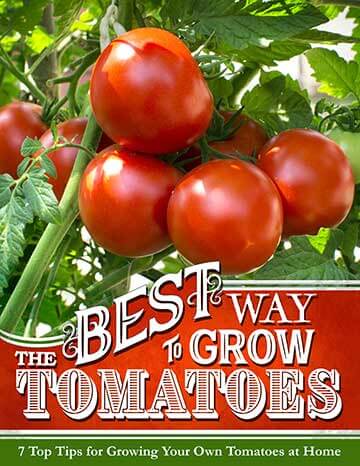 Discover 7 top tips for growing, harvesting, and enjoying tomatoes from your home garden—when you access the FREE guide The Best Way to Grow Tomatoes, right now!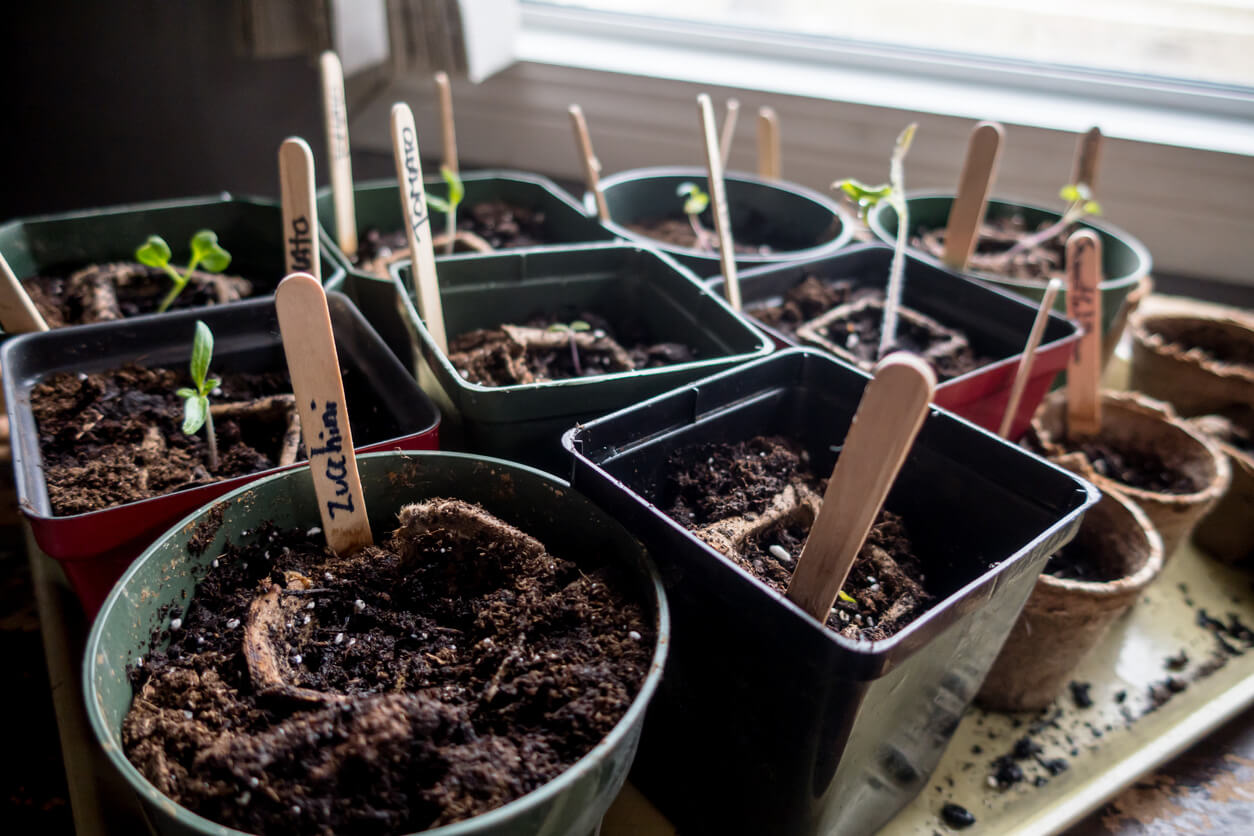 The best seed starting mix for all your fruits, herbs, and vegetables
First, let's talk about what NOT to use for starting seeds: soil. I know. I mentioned soil quite a bit above. Here's the thing. Actual soil is often too dense to make a good seed starter for many plants. Plus, you may find there are a lot of weed seeds in your soil if you get it from your garden. 
Further, it's far too easy for plant diseases to hide in garden soil. Your established plants may not have suffered or exhibited any symptoms, but seeds and seedlings won't have the strength to fight off an infection.
Despite those warnings, the best seed starting mix is quite simple. In fact, you only need three ingredients: coconut coir, compost, and vermiculite or perlite. What are these ingredients, and why them instead of ingredients like peat moss or manure?
Coconut coir is the fiber from the shell of a coconut. These fibers are usually dehydrated and compressed into bricks. Coconut coir acts much like peat moss, in that it's light and can hold a lot of moisture. So why the switch? Peat moss, a product derived from decayed sphagnum moss, develops over hundreds or even thousands of years. When the peat moss is dredged from the bottom of bogs, significant amounts of carbon are released into the atmosphere. Additionally, because it takes so long to replenish, peat moss is considered a non-renewable resource. I've used this coconut coir with good results. 
The second ingredient, compost, is about as environmentally friendly as you can ask for. Plus, if you have your own compost heap, it's free. Not to mention it's full of nutrients that a growing plant will appreciate. 
The last item, either vermiculite or perlite, is used to add space to the mixture for air and drainage. Vermiculite is a mineral that acts as a rooting medium. Vermiculite is highly porous and is an excellent ingredient for moisture retention. Perlite is a volcanic rock that also adds space to your starting mix and helps with drainage. One of the biggest differences between vermiculite and perlite is that perlite does not retain moisture. You can get vermiculite here. 
As for the mix, it's easy peasy. For the best seed starting mix, simply blend an equal amount of your three ingredients. That's it. You have ingredients that give your seedlings moisture, air, good drainage, and something to root on. 
Do you have a favorite seed starting mix recipe to share? 
Note: Food Gardening Network contains links to affiliate websites, including Amazon and Rakuten Affiliate Network, and we may receive a commission for any eligible purchases made by you through links on this page. Any reviews are based on honest reviews of the products.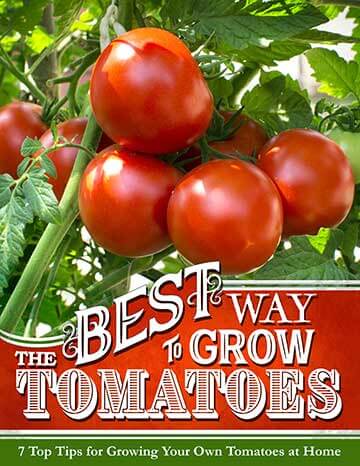 Discover 7 top tips for growing, harvesting, and enjoying tomatoes from your home garden—when you access the FREE guide The Best Way to Grow Tomatoes, right now!