As someone who grew up and lives in New England, tropical fruits hold a special intrigue for me. Apples? I've picked hundreds. Strawberries? Every June they glow like red rubies in fields nearby. But passion fruit? Bananas? Oh, to put my hands on those magical tropical fruit seeds! I do have lemon and lime trees, and a pineapple plant growing in my dining room—we'll see where that goes!
In truth, tropical fruit seeds are a bit tricky. In many cases, tropical fruits grow on trees rather than plants. That means you'll need the right environment to grow them. Alternatively, if you don't live in a tropical climate, you may need to opt for smaller varieties that you can grow indoors. There's no way I could grow a full-sized orange tree here in Massachusetts, but an indoor variety that I can keep inside during the winter works just fine.
There's also the fact that many fruit trees, tropical and non-tropical alike, take foreeeeeever to grow from seeds. You're much better off starting with a sapling or rootstock and a scion. Even then you could be looking at a few years or more before you can harvest fruits. 
That's not to say there aren't plenty of tropical fruits you can grow from seed. Passion fruit and watermelon are two good examples here. And you can even grow these in non-tropical climates since they grow and produce much more quickly than trees. 
But I digress; we get a lot of requests for a list of places to buy tropical fruit seeds, so I've looked into it!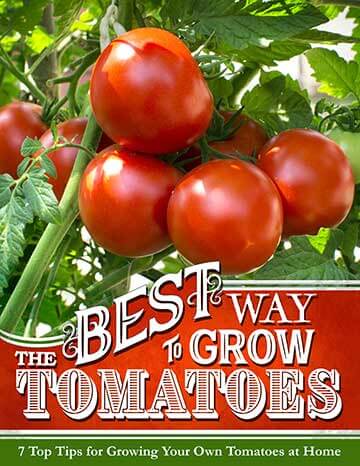 Discover 7 top tips for growing, harvesting, and enjoying tomatoes from your home garden—when you access the FREE guide The Best Way to Grow Tomatoes, right now!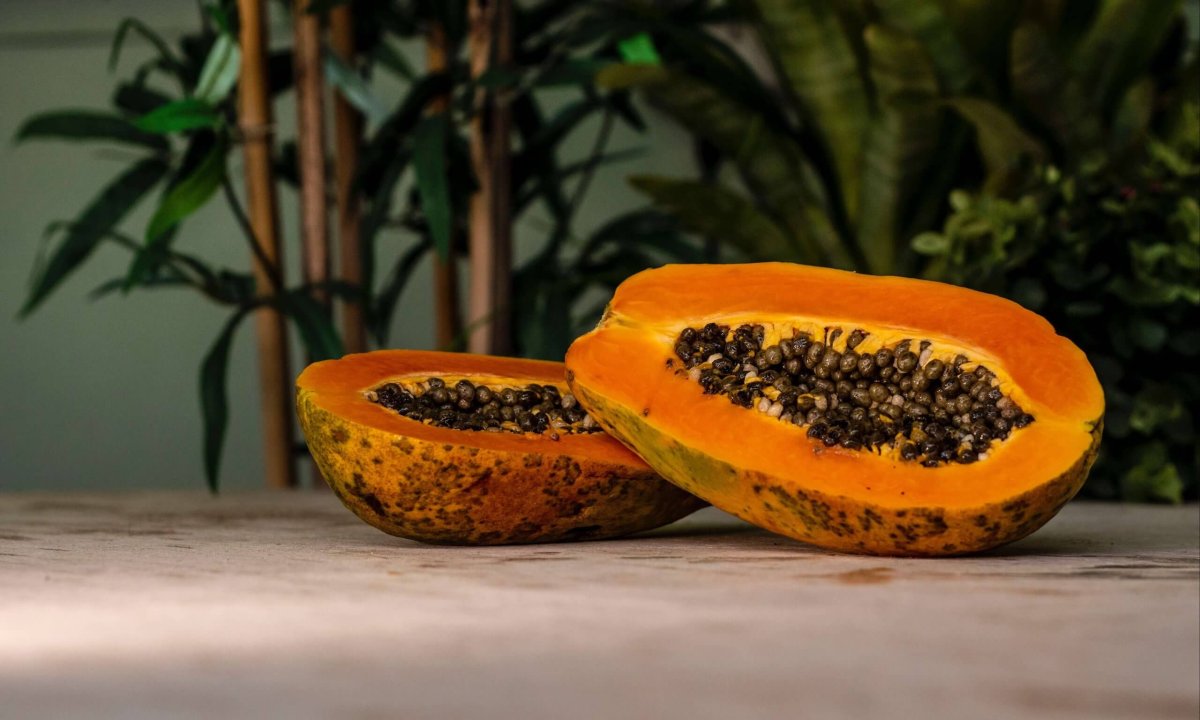 Where to buy tropical fruit seeds
And when the going gets tough, you can also often find seeds (although not always reliable) on the below sources:
Amazon (www.amazon.com)
eBay (www.ebay.com)
Etsy (www.etsy.com)
Finding the right tropical fruit seeds (and saplings!) to grow at home
Before buying online, it's best to check out your favorite nearby nursery or gardening supply store, as they may carry what you're looking for. Plus, it's nice to be able to get tips from someone who may have grown that particular fruit in your area. 
I have seen a few different tropical trees at some of the bigger shops near me. There always have young Meyer lemon trees or some dwarf orange trees, but I've come across olive trees, banana trees, and even a dragon fruit tree. Again, though, these are mostly a bit beyond the sapling stage, so you're getting a head start, which might be ideal, depending on what you're looking for. 
As for tropical fruit seeds, here are some things to consider before you buy.
Consider your climate. Unless you live in a tropical climate, you'll want to think about what the conditions are like in your area. More specifically, you'll want to figure out if you can closely mimic a tropical climate in some part of your home or garden. 
Consider the variety. Not all tropical fruits need hot, humid conditions, so you may find varieties that are suited for non-tropical climates. For example, some kumquat and satsuma varieties are hardy down to 15 degrees F. 
Consider seed viability. Not every seed will germinate. No matter how reputable the supplier or how well you tend to your seeds, the unfortunate fact is that not every seed is viable. And because many tropical fruit seeds are larger (think avocado or mango), they're frequently sold as single seeds, so you may want to order a few at a time. 
Now then, let's move on to the actual sourcing of your seeds, and what to look for. 
Ensure you can contact them. If you have questions or concerns, or your order hasn't shown up, you want a company you can get in touch with. Make sure your seed source has either an email address or phone number where you can reach someone to ask questions. 
Quick shipping times. Some tropical fruit seeds have a very short shelf life and need to be planted as soon as possible. Therefore, quick shipping is essential, or you may end up with non-viable seeds. Also, be aware that some companies may send seeds from a farm to a warehouse or even to a third location before they ship to you. While there may be good reasons for a company to do this, that's still extra time that your seeds aren't in the ground.
Check the guarantee. There are few guarantees in the gardening world. It only takes one cold spell or a hungry rabbit to wreak havoc on your garden. Even so, your seed source should at least offer a few guarantees regarding the quality of seeds or give you details about what they will and won't do should there be a problem with your seeds. 
Look for organic seeds. This is, of course, optional, but organic is generally better for you, the growers, and the earth, so it's a win-win-win. 
Ask for recommendations. Do you know someone with tropical fruit plants in their garden or home? Find out where their seeds came from. They may also have additional tips to offer. 
Do you have any additional tips for finding tropical fruit seeds? I'd love to get your ideas in the comments.
Note: Food Gardening Network contains links to affiliate websites, including Amazon and Rakuten Affiliate Network, and we may receive a commission for any eligible purchases made by you through links on this page. Any reviews are based on honest reviews of the products.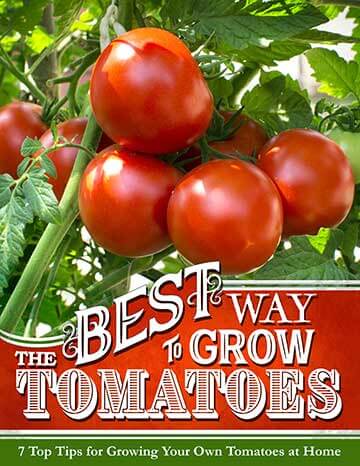 Discover 7 top tips for growing, harvesting, and enjoying tomatoes from your home garden—when you access the FREE guide The Best Way to Grow Tomatoes, right now!