Learning to start canning your own foods is an exciting time! Most folks start out with water bath canning goods like jellies and syrups, and then move up to the big canning tools like a pressure canner for broths, sauces, and meats.
Whether you're learning how to can, or just need canning tools to create a gift basket for a friend, these are all the supplies you need:
1. Fine Mesh Strainers are good for filtering out seeds and things when you make jellies, or skins when making sauce.
My recommendation is the Norpro Stainless Steel Chinois with Stand and Pestle Set.
2. Canning Jars are obviously a necessary canning tool. Personally, I like:
3. Canning Lids are necessary every time you can. While you can re-use jars and rings as long as they're clean and healthy, lids can't be re-used, which is why you can buy them in replacement packs. Here are some canning lids:
4. Canning Rings will be needed at one point or another, though not when you're first starting out, because your mason jars will come with them. Eventually, you'll lose them or get rusty ones, and at that point you'll need replacements.
5. Canning Funnels are absolutely necessary for canning. In the realm of canning tools, this is one you'll use every time. You'll be pouring a whole lot of very hot liquid into jars and there is no good regular funnel out there that will be helpful. Canning funnels are metal, not plastic, so they won't melt, and they have a wide spout meant to rest easily on top of canning jars. It might be good to have ones sized for a regular mouth and a large mouth jar.
6. Canning Racks allow you to place jars in a water bath canner, and lift up all the cans at once. It also keeps the jars from jingling around on the bottom of the pot, which could cause them to break.
7. Canning Jar Lifters are the safest way to lift hot jars out of your canners. Tongs can be used too, though they tend to let more jars slip than jar lifters do, so it's worth the purchase for this canning tool.
8. Pressure Canner for sauces, vegetables, and meat. An Instant Pot, while lovely for other things, is not technically approved as food-safe for this type of canning.
9. Water Bath Canner for jams, jellies, and most fruit. This is usually the first canning tool you get, then work your way up to the pressure canner as your needs evolve.
10. Dissolvable Labels are awesome. I used to just write on the lids of my jars, but with dissolvable labels, they just wash off.
11. A Canning Journal seems like a novelty, but it's so easy to lose track of what you've canned and when. Having a canning journal is not only a great way to create a record of what you've made, but you can use it to make notes to reference the following years.
12. Canning Books from Ball are my favorite because I trust their food safety guidelines. When it comes to canning, I'm a play-it-safe kind of gal and I like to trust where my canning recipes come from.
My recommendations:
13. Canning Salt is used in a bunch of recipes, not just pickles. So having it on hand is a good idea, especially since many grocers don't carry it.
My recommendation is Mrs. Wages Pickling & Canning Salt, Non-iodized:
And here are a few canning tools that you likely don't need:
Canning Towels are great just for clean-up, and no, you don't need to go out and buy a whole bunch of new towels. But, if you're canning things like jellies and tomatoes, you also shouldn't mind staining the ones you have.
Mason Jar Openers are great if you lack grip strength and struggle to open jars, but for everyone else, they're just an added accessory you won't likely need. If you do, here is a good one.
Bubble Poppers like this one help you remove bubbles in your jar and measure the amount of space left after filling jars with food or liquid. If you are filling jars that require just 1 inch of head space, this will work.
Are there any other canning tools, supplies, or equipment I missed? Please let me know in the comments below.
Note: Food Gardening Network contains links to affiliate websites, including Amazon and Rakuten Affiliate Network, and we may receive a commission for any eligible purchases made by you through links on this page. Any reviews are based on honest reviews of the products.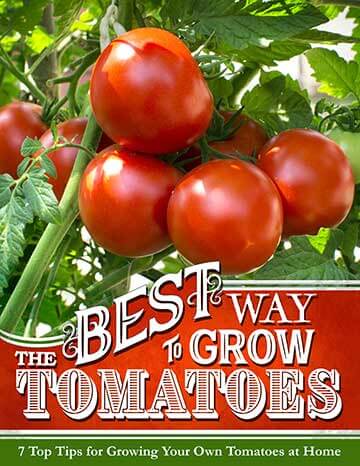 Discover 7 top tips for growing, harvesting, and enjoying tomatoes from your home garden—when you access the FREE guide The Best Way to Grow Tomatoes, right now!