I've always loved root vegetables. You can roast them with some olive oil, salt, and pepper for a lovely side dish. You can make a hearty winter stew or a creamy bisque with them. You can grate beets and carrots for a colorful and tasty addition to salads. There's just so much! But one thing that always perplexed me was how long I could keep stored potatoes and other root vegetables. 
I'll be the first to admit my disappointment in planning a nice root vegetable dish only to discover that my turnips have turned or my beets are blah. Of course, these are usually the ones I've decided I would use soon, tossed into the fridge, and promptly forgot for a little too long. 
In ideal conditions, you can keep most root vegetables (and I'm lumping bulbs, corms, and tubers all together here) for at least a few months. You can read more about storing root vegetables here and here. For now, though, let's talk about the sad fact that sometimes those stored potatoes and root veggies need to go to the compost bin.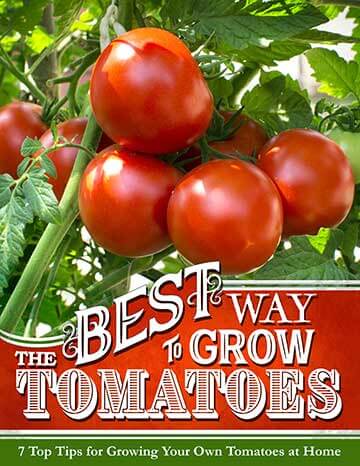 Discover 7 top tips for growing, harvesting, and enjoying tomatoes from your home garden—when you access the FREE guide The Best Way to Grow Tomatoes, right now!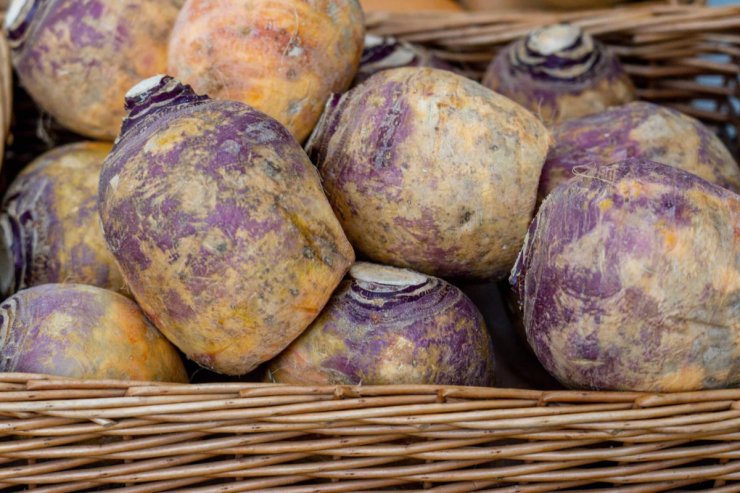 The 4 signs that it might be time to get rid of those stored potatoes and root vegetables
1. Mold. If I were to go full food safety mode, I'd say the safe route is to discard anything with mold. And yet the part of me that hates throwing food away would tell you just to cut off the moldy part and use the rest. The truth is somewhere in the middle. According to the University of Connecticut, "Small mold spots can be cut off fruits and vegetables with low moisture content. It's difficult for mold to penetrate dense foods." They recommend cutting off the moldy spot with a 1-inch margin. However, if you're finding more mold on the surface than skin, it might be time to toss it. 
2. Green potatoes. If you notice that some of your stored potatoes are turning green, it's time to toss them. Like with mold, if it's a very small spot, you can cut it out and cook the rest of the potato. However, if any part of the potato is green, DO NOT feed it to children. And if it's more than just a tiny little bit green at all, get rid of it. Potatoes exposed to light produce solanine, a bitter-tasting toxin that can cause severe reactions, such as upset stomach, nausea, vomiting, headache, and even hallucinations or coma in severe cases. 
3. Potatoes with sprouts or eyes. This is the same situation as green potatoes, as the sprouts and eyes contain solanine. Again, if it is just a tiny amount, you can cut it off and use the rest of the potato, but if it's starting to look like a science experiment, toss it. 
4. Obvious signs of decomposition. This one is probably obvious. Soft, squishy root vegetables with a foul odor are best off in the compost bin. Like everything else, though, this is on a scale. A turnip with a little give isn't going to hurt you (though it might be best to use it as soon as possible), but if you can squeeze it and it feels like a sponge, well, I know I wouldn't want to eat it. 
The good news is that you can at least send your decomposing vegetables to the compost bin where they will become nutrients for your next planting. Gotta take the good where we can, right?
By the way, if you're looking for some good root vegetable storage, here are a couple that I like:
These both allow for plenty of air flow and they're small enough to place in a dark pantry or even your basement.
How do you know when it's time to send your potatoes or other stored root vegetables to the trash? Let us know in the comments below.
Note: Food Gardening Network contains links to affiliate websites, including Amazon and Rakuten Affiliate Network, and we may receive a commission for any eligible purchases made by you through links on this page. Any reviews are based on honest reviews of the products.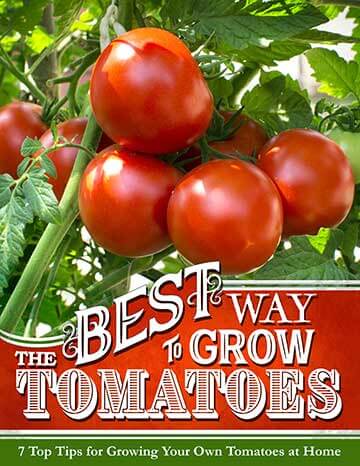 Discover 7 top tips for growing, harvesting, and enjoying tomatoes from your home garden—when you access the FREE guide The Best Way to Grow Tomatoes, right now!