When most people think of parsley, they think of the curly green sprig next to their steak. Most people don't even eat it! I've seen parsley ignored and left to waste on plates at chain restaurants, small pubs, sandwich shops, and just about anywhere else you could eat out. But why? The history of parsley is so much more complex than a pretty green sprig next to protein!
Parsley is that little dash of green that makes things look "fancy," yes. Or perhaps they just fill gaps on an empty plate. However, this easy-growing culinary herb wasn't always the afterthought of cooks across the land. And in some culinary cultures, parsley has always held a revered place in the kitchen – and it should!
Parsley is one of the primary ingredients (along with bulgar wheat and tomatoes) in Tabbouleh – the national food of Lebanon. It's common in falafel. It's famous in Argentina and Uruguay as an important herb in chimichurri, a condiment made of parsley, oregano, garlic, and lemon juice. And you'd be hard-pressed to find a Cajun or Creole dish that didn't take advantage of this mildly peppery herb. 
So, where does this ubiquitous herb come from?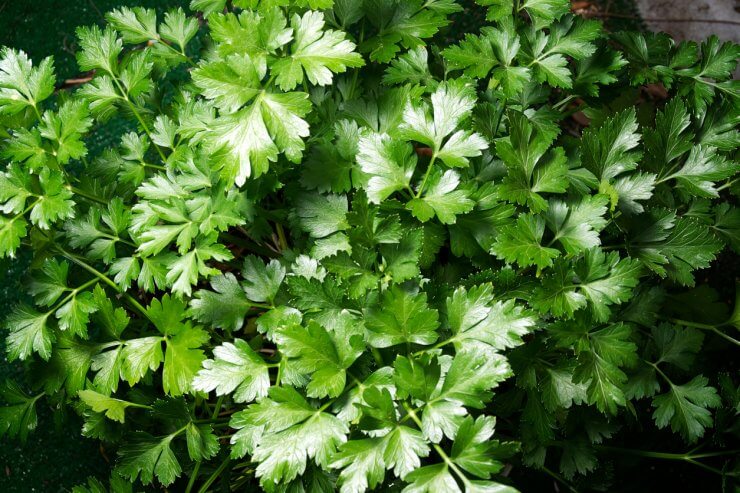 The history of parsley: origins and benefits
The history of parsley begins in the  Mediterranean region. It grows abundantly throughout the Middle East, across northern Africa, and, of course Italy, Greece, Spain, and Portugal. The herb has a long history that goes far beyond its culinary uses. 
Parsley is a symbol of spring and rebirth in the Hebrew celebration of Passover. It grew in the gardens of Charlemagne and Catherine de Medici. The ancient Romans were mystified by the secret powers of parsley, too—they would wear garlands of parsley on their heads during feasts to ward off the possibility of intoxication. And the ancient Greeks made crowns of parsley to bestow on winners of sporting games. 
Roman farmer Columella (4 C.E. – 70 C.E.) included parsley in the text of his 12 written volumes on farming and agriculture. And Palladius, the first bishop of Ireland, mentioned parsley in his 5th century tome, On Husbandrie.
According to some folklore, parsley can freshen your breath, help soothe swelling, ease the pain of insect bites, and can cure urinary and kidney problems. In some regions, parsley was thought to be an antidote to poison. 
The love of parsley is not without merit. Thanks to science, we know that parsley packs a powerful nutritional punch and contains carotenoid antioxidants and vitamin C—both of which have been shown to benefit heart health. Some studies have found parsley to effectively reduce blood sugar levels. 
Parsley is rich in vitamin K, potassium, magnesium, and calcium—all of which are essential to bone health. And it contains essential oils, including apiol and myristicin, which have antibacterial effects and fight potentially harmful bacteria, such as Staphylococcus aureus.
Parsley is loaded with iron and a serving contains 108% of the recommended daily intake of Vitamin A. Parsley is also a good source of the nutrients magnesium, potassium, folate, iron, and calcium. Research shows that apigenin—an antioxidant in parsley—regulates immune function by reducing inflammation and preventing cellular damage.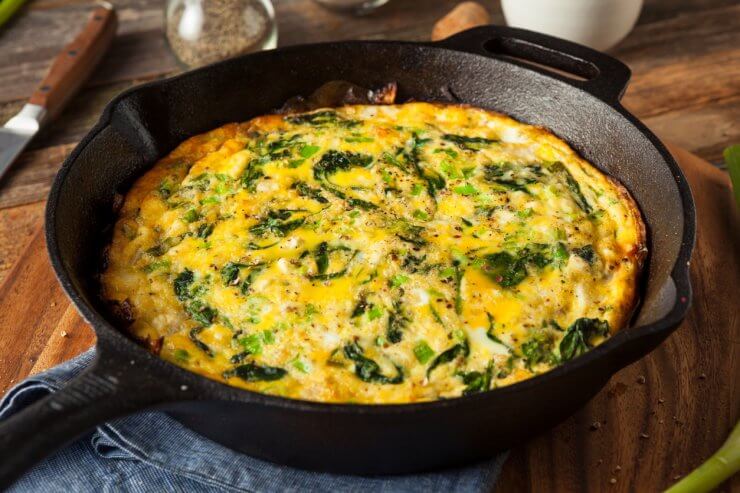 How to get more parsley into your diet
With all those health benefits, and given how easy it is to grow, it's worth trying to get more parsley into your diet. The herb has a wide range of uses in the kitchen. It's a great addition to homemade soup stock. Plus, there's the previously mentioned Tabbouleh, which is a lovely spring or summer dish, as well as the chimichurri. 
There's so much more, though. You can use parsley in place of, or in addition to, basil in a pesto. In fact, one of the recipes in our Parsley Gardening Guide is for Parsley Pesto Pasta. If you want a dish that brings some bright flavors to your breakfast or dinner table, be sure to check out the Lemon-Parsley Goat Cheese Frittata – also in the Parsley Gardening Guide. It's one of the easiest frittata recipes I've ever made, and the lemon and goat cheese add a nice level of tanginess to the recipe. 
Want to know more about the history of parsley? Want to cook more with it too? Get these recipes and more that highlight parsley in our Parsley Gardening Guide. Bring the rich history and subtle flavor of this herb right from the garden and into your kitchen. With How to Grow Parsley: Every Kitchen's Essential Herb, you'll have everything you need to know about growing and enjoying this garden favorite. From the origins of one of the most common herbs in kitchens across the globe to specific advice about soil requirements and sunlight … from watering techniques to tips about avoiding diseases … from easy-to-make and delicious recipes that highlight the flavor and versatility of this wonderful herb to the nutritional and health benefits of parsley—get it all in our Parsley Gardening Guide right now!