Hydroponic gardens come with plenty of benefits. You can grow year-round, no matter where you live. You may enjoy higher yields, and hydroponic systems usually require less water than traditional gardens. But hydroponic planting is not problem-free, and one of the biggest of those problems is hydroponic root rot. 
The pathogen that causes both terrestrial and hydroponic root rot is Pythium. Pythium includes over 200 species that reproduce and spread rapidly in aquatic environments. Infected plants may have stunted growth and reduced fruit production, and it's possible the infection will kill plants that are stressed or not yet fully established. 
How does Pythium get into a hydroponic system? What can you do about it? One of the answers, my friend, is blowing in the wind. (For real. I'm not just stealing Bob Dylan lyrics. I'll share more in a few paragraphs.)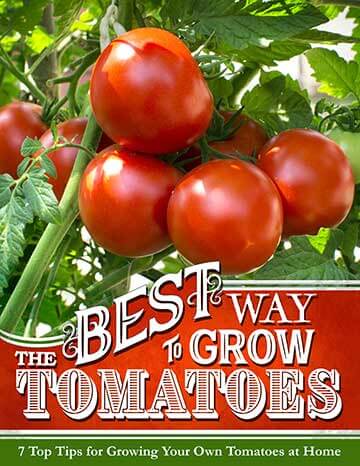 Discover 7 top tips for growing, harvesting, and enjoying tomatoes from your home garden—when you access the FREE guide The Best Way to Grow Tomatoes, right now!
The curse of the hydroponic root rot (and how to get rid of it)
Sometimes, knowing the origin of the problem can be helpful in knowing what to do about it. I feel like that's true when it comes to hydroponic root rot. 
As the name suggests, Pythium attacks a plant's roots, causing "necrotic lesions on root tips or fine feeder roots," according to the Penn State Department of Plant Pathology and Environmental Microbiology. In severe cases, the disease can move further into the plant and attack the vascular system. 
Researchers at the University of Massachusetts found that in hydroponic systems, the spread of Pythium may be especially "explosive" due to the rapid reproduction of the pathogen and its ability to spread quickly through the aquatic medium. Clearly, that's not ideal for your hydroponic garden. So, where does this pathogen come from? And what conditions favor its spread?
1. It's in the environment. The fact is that Pythium is unavoidable. The University of Arkansas Division of Agriculture points out that the pathogen has been found on "plant materials in space vehicles operated in Earth's orbit."
2. New plants. When new plants are introduced, it's important to ensure that they are free of pathogens. 
3. No competition. In the soil, pathogens like Pythium have competition from helpful microbes. These are largely absent in hydroponic systems. 
4. Stress. Stressful environmental conditions that weaken plants can leave them susceptible to diseases like hydroponic root rot. 
5. Poorly maintained hydroponic systems. I get it. It can feel like a lot to keep a hydroponic system clean and well-maintained. However, systems that get gunked up are prime breeding grounds for plant pathogens. 
6. Unsanitized tools. Just like in your outdoor soil garden, your hydroponic garden can become infected from tools that haven't been properly cleaned. 
7. Contaminated water. You wouldn't purposely use contaminated water, but again, given that Pythium has managed to show up in space, there really is no guarantee that your water will be free of it. 
With the causes above, it's easy to see some of the solutions, but there are other ways to prevent hydroponic root rot, or at least limit the impact. 
1. Sanitize your equipment. You already do this for your outdoor garden. It's just a matter of extending the habit to your hydroponic system. 
2. Filter water. While there are no guarantees that filtered water is free of pathogens, it can't hurt. 
3. Maintain optimal environmental conditions. What those conditions are will depend on what you are growing. However, as much as you can, keep temperature fluctuations to a minimum, and let your nutrient solution come to the ambient temperature before adding it to your system. 
4. Add beneficial microbes. Give Pythium and other pathogens some competition by adding beneficial microbes to your system, like this one.
5. Ensure adequate ventilation. Now back to that Bob Dylan reference! Adequate ventilation is important for any indoor garden. Therefore, the answer really is blowing in the wind!
6. Make sure there is oxygen. Your plant roots need oxygen. Whether that's through an air stone or keeping part of your plant roots above the water level, some fresh air is good for those roots. 
7. Remove diseased plants immediately. Then give your system a thorough cleaning and fresh solution. 
Prevention is, as always, the best defense. However, if you do notice the signs of hydroponic root rot, act right away and your plants might have a chance. 
Have you dealt with root rot in your hydroponic garden? What did you do?
Note: Food Gardening Network contains links to affiliate websites, including Amazon and Rakuten Affiliate Network, and we may receive a commission for any eligible purchases made by you through links on this page. Any reviews are based on honest reviews of the products.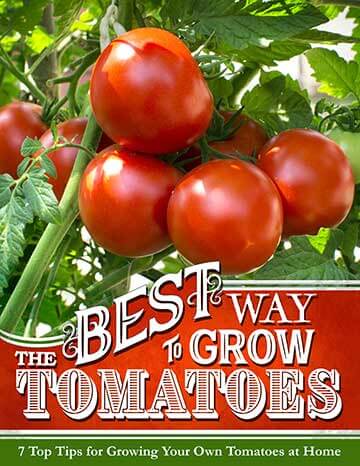 Discover 7 top tips for growing, harvesting, and enjoying tomatoes from your home garden—when you access the FREE guide The Best Way to Grow Tomatoes, right now!