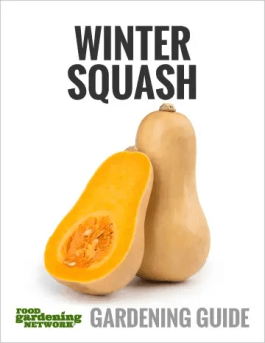 It's the bane of every gardener who loves winter squash: Powdery mildew. If you grow winter squash, you've almost certainly seen it. Those broad, lush leaves begin to look like they're coated in a fine white powder. Then the mildew spreads like wildfire, and the leaves shrivel up and die, leaving your winter squash stunted, discolored, and not nearly as flavorful as it should be. The solution? Powdery mildew-resistant squash. 
There are other solutions, of course, but the easiest is always prevention. And what better way to prevent powdery mildew than to plant winter squash varieties that have built-in resistance?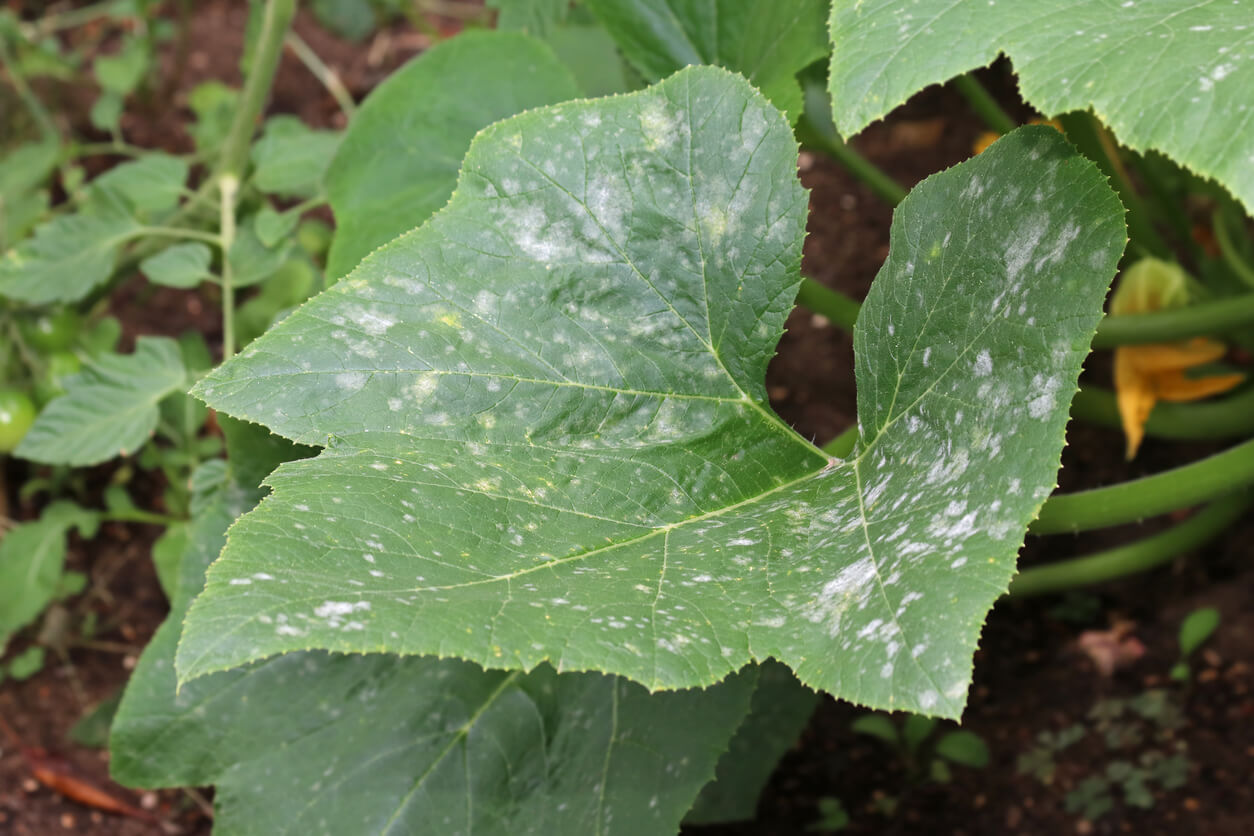 The thing is, even if we don't count pumpkins, there are countless varieties of winter squash. You have acorn, delicata, spaghetti, butternut, and "true" winter squash. Then, underneath those umbrellas, you have so many more to choose from. You can get Zenith or Waltham butternut squash, or Stripetti spaghetti squash (which is super fun to say!). There's Honey Boat or Sweet Dumpling delicata squash, and Ebony, Table Gold, or Cream of the Crop acorn squash. 
We could go on and on, but even with all those varieties, powdery mildew is still an issue. Unless you choose powdery mildew-resistant squash varieties. 
25 varieties of powdery mildew-resistant squash for your garden
There are a number of powdery mildew-resistant squash, whether you like acorn squash, butternut, or kabocha. This is not an exhaustive list. It is, however, a list of winter squash that you're more likely to find at sites like Burpee or Johnny's Selected Seeds, or your favorite local seed source.
One key to finding powdery mildew-resistant squash varieties is to look for the PMR designation. Not every resistant variety will specify that it's PMR, but if you're taking a quick browse through seeds, that's an easy way to identify what you're looking for. So without further ado …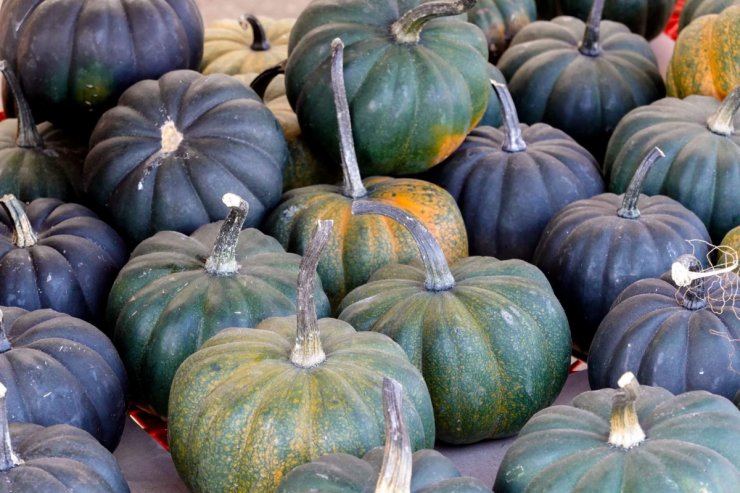 Powdery mildew-resistant acorn squash varieties 
Of all the squash, Cucurbita pepo, or acorn squash, have the shortest shelf life. Leaving them out to cure shortens their shelf life even more. That doesn't make them any less enjoyable, though. Acorn squash varieties tend to be rounded and smaller, with deep verticle grooves. Their mild flavor makes them great for roasting and stuffing with your choice of vegetables and grains.
1. Autumn Delight
2. Harlequin F1
3. Honey Bear
4. Sugar Bush
5. Starry Night PMR
6. Sugar Dumpling F1
7. Sweet REBA
8. Table Sugar F1
9. Taybelle Hybrid
10. Tiptop PMR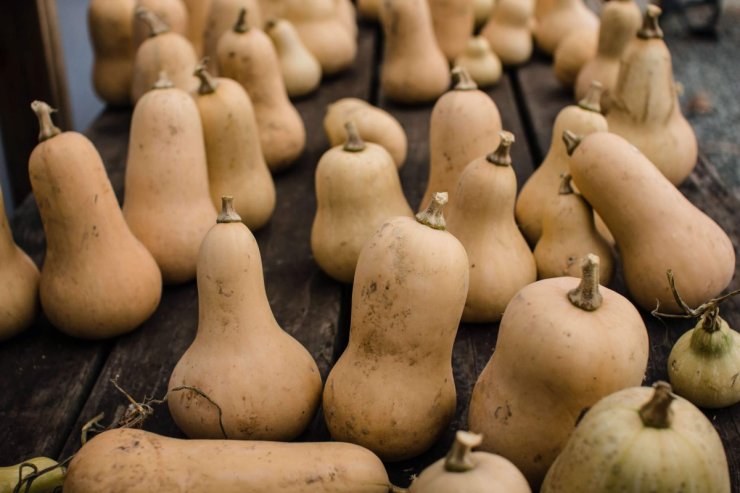 Powdery mildew-resistant butternut squash varieties
Cucurbita moschata, or butternut squash, often have a light tan skin and oblong pear shape. Some varieties, such as the Honeynut, are incredibly sweet and tender. Smaller varieties can grow on a trellis.
11. Autumn Frost Hybrid
12. Butterbaby
13. Butterscotch PMR
14. Havana F1
15. Honeynut F1
16. JWS 6823 PMR
17. Little Dipper F1
18. Metro PMR
19. Waldo PMR
While most of the powdery mildew-resistant squash varieties are either acorn or butternut squash, there are a select few available in other winter squash varieties.
Delicata squash are cylindrical, usually with green or slightly orange vertical stripes against soft yellow skin. This sweet winter squash variety is fabulous roasted, and the skin is edible, unlike many other winter squash varieties with thicker skin. 
Hubbard squash are known for their unique appearance, often big and bumpy with orange, gray, or blue skin. And spaghetti squash varieties get their name from the way the fruit resembles pasta. They come in several shapes, sizes, and colors.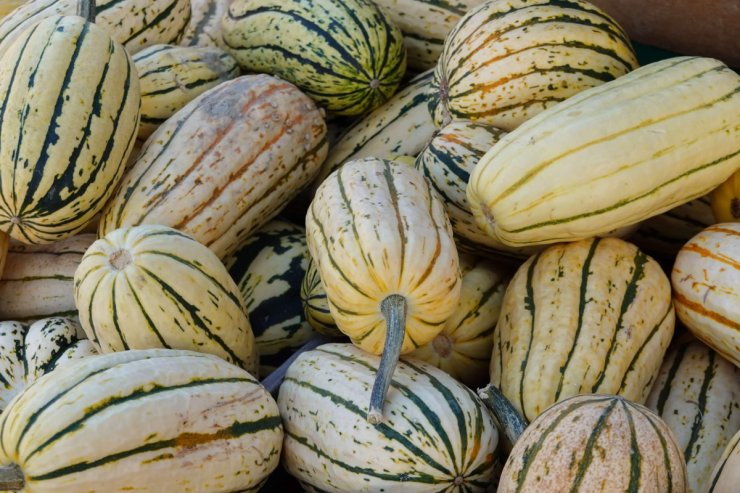 Powdery mildew-resistant delicata squash varieties
20. Bush Delicata
Powdery mildew-resistant Hubbard squash varieties
21. Harvest Moon
Powdery mildew-resistant spaghetti squash varieties
22. Millionaire F1
23. Sugaretti Hybrid
24. Tivoli
25. Unique Hybrid
What to do about powdery mildew
Powdery mildew is aptly named. You'll know it when you see it. It looks like someone sprinkled talcum powder on the leaves of your squash. 
Powdery mildew is also interesting in that, unlike most other fungal diseases which require moisture, spores are able to germinate and spread in dry weather. The fungus overwinters in infected plant debris, so one of the best things you can do to prevent it is to remove and destroy plant debris in any infected areas. If you notice it in the spring when the vines are growing, prune and destroy any infected shoots. 
The disease can spread quickly, and it's often hard to notice early on, as it often begins on the bottom of the dense squash foliage. Your best bet is to begin with varieties of winter squash that are resistant to powdery mildew. 
However, even powdery mildew-resistant squash can, on occasion, end up with powdery mildew. Luckily, in many cases, it doesn't appear until close to harvest time, so you don't have to worry very much about it. If that does happen, though, destroy any vines and leaves rather than letting it compost back into the soil. And if you can, rotate your winter squash to a different section of your garden next season. 
If you liked this article on Winter Squash, and want to know more about growing this delicious garden treat, we have a whole gardening guide on Winter Squash that you will love. Read The Winter Squash Gardening Guide: Winning Winter Squash.