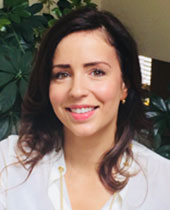 This time of year is one marked by transitions. For kids and teens, another school year is drawing to a close as they prepare themselves for summer life with retail jobs, internships, camps, and more. Television shows reach their exciting (or starkly disappointing) conclusions for the season as baseball games take over the airwaves. Calendars fill up with camping trips, barbecues, beach excursions, and vacations. 
The summer lifestyle is sweet and fleeting, which means you need to take full advantage of your favorite seasonal dishes while you can! 
Peak strawberry season is in June, so we included seven strawberry recipes in this issue of RecipeLion Magazine to help you put those extra pints to use. If you can't get enough of those campfire s'mores, we have an array of s'more-flavored treats you need to try. And for the potlucks and barbecues in store for your weekends, we have grilling recipes and bring-along casseroles, so you'll always be prepared. 
Plus, we have an extra-special section with five secrets to help you make any recipe your own. 
Here's what you can look forward to in the May/June 2019 edition of RecipeLion Magazine.
1 Fruit, 7 Recipes
This section is all about that loveliest of spring fruits: the strawberry.
Please, Sir, May I Have S'more?
Love s'mores? Me, too! I don't know if it's the smell of a campfire or the tasted of melting marshmallow and chocolate, but s'mores will always hold a place in my heart.
Bring Along Casseroles
You can feel confident going into all of your summer barbecues with potluck dishes your friends and family will love! Whether or not you share the recipe is up to you!
Fire Up the Grill
One of my favorite things about these days of late spring and early summer is cooking outdoors. Fire up the grill for some new summertime favorites.
I hope you enjoy the latest issue of RecipeLion Magazine as much as we've enjoyed putting it together. We're so happy to be here cooking with you and we're looking forward to many more recipes, dishes, and meals to share. 
Happy cooking—and happy eating!

Kim Mateus
Editor & Publisher
P.S. Please enjoy this issue of RecipeLion Magazine, and let me know what you think about it by commenting below with your feedback! Your input is valuable to us and can help us make improvements.