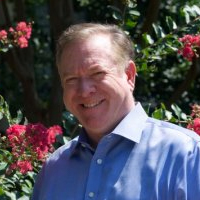 Welcome to the June edition of Food Gardening Magazine!
Around here, it seems like summer popped in overnight. All of a sudden everything is blooming! The honeysuckle is coming in, the trees are in full bloom, and the wildflowers in the park near my house are absolutely brilliant. The garden is about as happy as could be, too. And while the best is yet to come, there is a lot that's looking very tasty.
I'm particularly excited about the herb garden. This is the perfect time of year for those earlier herbs like parsley and cilantro. My chives are thriving and the basil is booming. The thyme is coming back better this year than last, but that might be due to the warmer winter and spring we've had. That's true for the sage, too.
With this abundance of herbs, it seemed like an excellent time to take a deep dive and dedicate this issue to the culinary magic that herbs bring to the table. Many herbs are easy to grow, and they're often just as happy in a terracotta pot on a balcony as they are in a raised bed. You don't need much space to grow herbs, so they're ideal for apartment dwellers. And the depth that fresh herbs bring to a recipe is simply unmatched.
Here's a look at what's cookin' in this edition of Food Gardening Magazine.
Food Gardening with Amanda articles—Food Gardening Network's Senior Editor and Producer Amanda MacArthur is one fabulous food gardener! She takes gardening seriously, makes it fun, and delivers some great content—including companion videos to show you, not just tell you, exactly what to do. Check out these helpful articles from Amanda this month:
10 Fruits and Vegetables to Plant in June: From transplanted tomatoes to directly sown root vegetables, these are 10 of the fruits and vegetables that go into the garden this month.
Planting an Herb Garden: From Seed to Seasoning: Herb-a-licious! Unleash your inner green thumb with our ultimate guide to growing a garden full of fresh herbs. The best part is that you can grow herbs almost anywhere. They're perfectly happy in a large garden or in a container on a sunny balcony.
How to Dry Herbs: Believe it or not, there are some differences in the best way to dry different herbs. Here are three different methods, along with tips on which methods are best for which herbs.
Herby Green Goddess Dressing: Green Goddess dressing is a modern classic, and it's even better when you make it from the herbs in your garden!
Emily's Garden of Chives: This article comes from our sister publication, GreenPrints Magazine. In it, writer Arlene Marquis invites us to join her on a trip back 24 years, when her daughter Emily enjoys chives for the first time.
9 Herbs That Like Full Sun and Heat: If you have a hot, sunny location with good drainage, these nine herbs are perfect.
Intro to the Summer Garden Planning Calendar Kit: Get more organized than ever with this downloadable calendar kit. Then enjoy the section of recipes here that highlight your harvest!
And this issue of Food Gardening Magazine includes details on three featured foods this month—concurrently with publishing this issue of our magazine, we're also publishing and updating three gardening guides on parsley, chives, and basil. As a premium member of Food Gardening Network, you get full access to the magazine and these gardening guides:
Parsley: Parsley is an essential herb for every kitchen—and if you think parsley is only a decorative garnish, guess again! While parsley can make any dish prettier and more colorful, it's the clean and peppery flavor of parsley that makes it a favorite. Find out more about growing this delightful herb in How to Grow Parsley: Every Kitchen's Essential Herb!
Chives: If you're only using fresh chives for your baked potatoes, you're missing out! This easy-to-grow herb is delightfully savory and brings exciting new dimensions to so many dishes. Learn more in the Chill Chives Guide!
Basil: What can I say about basil that you don't already know? It's ubiquitous in cuisines from all over the world, it has numerous medicinal applications, and it's even delightful in beverages. Find out more in The Basil Grower's Guide!
Here are some interesting tidbits about the foods you'll find in these gardening guides to get you thinking about what you might want to plant in your garden.
The word "parsley" comes from the Greek petroselinon, meaning "rock celery" because it thrives on rocks and walls. I'm pretty sure that means you can grow parsley no matter where your garden is.
Chives grow wild in Asia, Europe, Australia, and North America, which is little surprise given how easily they spread. It's not entirely clear where chives originated, but there are indications that they've been a part of Chinese cuisine for 5,000 years, and were cultivated in Europe since the Middle Ages, if not before.
Basil has been cultivated for at least 5,000 years. It's believed that basil is native to either Southeast Asia or Central Africa. The herb was used in ancient Egypt for embalming, and there are ancient records of basil in the Hunan region of China.
In this edition of Food Gardening Magazine, you'll find Gardening Guide Close-Ups that focus on parsley, chives, and basil to help get you started with these three foods and our gardening guides. These articles give you valuable tips and advice about these three foods, and you'll have instant access to the premium gardening guides themselves, too. Be first to read these Gardening Guide Close-Ups and get a head start on how to grow and use these foods:
And then there are the recipes you'll find in the three gardening guides! Here are some of my favorites that are tasty, unique, and easy to make:
Parsley Pesto Pasta: I love basil pesto as much as anyone, but when my garden is overflowing with fresh parsley, this is my go-to recipe. It's a fun and fresh twist on a classic and it's a quick weeknight meal that everyone enjoys.
Parmesan Chive Drop Biscuits: These parmesan chive drop biscuits fill the house with a warm, welcoming aroma. Even better, they're easy to make, a breeze to bake, and they're deliciously satisfying. They make a great addition to dinner—or really any meal. Who can say no to a golden biscuit fresh from the oven?
Basil-Watermelon Salad: If you want a summer salad, it doesn't get much more summery than this combination of juicy watermelon, tangy lemon juice, salty feta cheese, and aromatic basil.
I hope you enjoy the June 2023 issue of Food Gardening Magazine as much as we've enjoyed putting it together. We're so happy to have you here! Now let's head out to the garden!
Happy harvesting—and happy eating!


Bill Dugan
Editor & Publisher
P.S. Please enjoy this issue of Food Gardening Magazine, and let me know what you think about it by commenting below with your feedback! Your input is valuable to us and can help us make improvements.