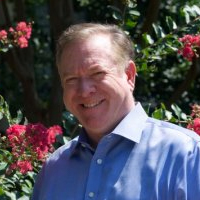 "A late summer garden has a tranquility found no other time of the year."
This quote is attributed to writer and journalist William Longgood. As much as I love the bounty of a summer garden, I find that I agree with Longgood in that there is a certain quietness amid the herbs, fruits, and vegetables as September transitions us from summer to fall. Of course, that doesn't mean gardening season is over. It just takes on a different quality.
The beginning of September finds us harvesting tomatoes and corn, squash and greens, eggplants, cucumbers, and more. Pumpkins will be ready toward the end of the month, and soon, we'll need to move our herbs and citrus trees indoors as cooler weather approaches. And yet!
September is hardly the end of the gardening season! And it's not only about harvesting. There are plenty of greens and root vegetables that adore the cooler days of September. Depending on where you live, kale, Swiss chard, spinach, radishes, beets, carrots, and leafy greens can all go into the garden this month!
The days might be shorter, the sun not quite as intense, but September is still a wonderful month for gardening. And that's what we're celebrating in the September edition of Food Gardening Magazine!
You'll find recipes here for some wonderful dishes inspired by late summer and early fall. We'll look at some exciting gardening projects, review the vegetables you can plant this month, enjoy stories straight from the garden, and learn more about apples, broccoli, and kale!
Here's a look at what's on the plate in this edition of Food Gardening Magazine.
Food Gardening with Amanda articles—Food Gardening Network's Senior Editor and Producer Amanda MacArthur is one fabulous food gardener! She takes gardening seriously, makes it fun, and delivers some great content—including companion videos to show you, not just tell you, exactly what to do. Check out these helpful articles from Amanda this month:
5 Vegetables to Plant in September

: There are plenty of vegetables that enjoy growing in the cooler weather of fall. Here are five you can plant today!
Planting Seeds of Joy: The Perfect Kids Vegetable Garden for Your Little Sprout: Want to work some veggie magic on your kids? Forget the constant battle at the dinner table; let's plant a kid's vegetable garden and sprinkle some green enchantment into their lives!
How to Paint DIY Plant Pots with Kids: If you want to teach your kids about the joy of gardening, start with these DIY plant pots. Then they'll be ready and excited to grow their own plants in their very own, custom-made pots!

Fresh Fruit Maple Ambrosia Salad

: Autumn is maple season and it's the perfect complement to a salad of delicious, fresh fruit, rich Greek yogurt, sweet coconut, and crunchy walnuts!
Now You See: This article comes from our sister publication, GreenPrints Magazine. In it, writer Wayne K. Wilkins describes the day his grandfather taught him to work in the garden, and how that led to a lifelong love of gardening.
8 Educational Farm Stand Ideas for Kids: You know what's super awesome and fun for your kids? Helping them kickstart their very own business! It's like a secret recipe for teaching them all sorts of cool stuff—leadership, social skills, money management, and a major boost to their confidence!
2023 Fall Garden Planning Calendar Kit: This printable calendar kit is so much more than just a collection of dates. Get monthly gardening checklists, plenty of room to write your own notes, and a collection of some of our favorite fall recipes, featuring fruits and vegetables like apples, beets, pumpkins, kale, Brussels sprouts, and more!
And this issue of Food Gardening Magazine includes details on three featured foods this month—concurrently with publishing this issue of our magazine, we're also publishing and updating three gardening guides on apples, broccoli, and kale. As a premium member of Food Gardening Network, you get full access to the magazine and these gardening guides:
Apples: Did you know there are somewhere around 7,500 varieties of apples? And though only the crabapple is native to the United States, there are more than 2,500 varieties now growing in the U.S. and Canada. With that much variety, there's undoubtedly a tasty way to enjoy this nutritional powerhouse. Find out more about growing this super healthy and tasty treat in Audacious Apples!
Broccoli: You might know broccoli is a super green. And you might know it's loaded with nutrients. But did you know it's also one of the most versatile vegetables in the kitchen? You can enjoy it raw, roasted, steamed, stir-fried, and grilled. It's great on it's own, and also goes well with anything from pizza to pasta to soups to salads. Learn more in Broccoli: America's Favorite Vegetable!
Kale: When it comes to cool weather gardening, kale is king. In fact, a little frost brings out some of the sweetness in kale. Some varieties can even survive temperatures below 0 degrees Fahrenheit. Find out more in Kale: The Queen of Greens!
Here are some interesting tidbits about the foods you'll find in these gardening guides to get you thinking about what you might want to plant in your garden.
For all the tall tales you can find about him, Johnny Appleseed was real. Born John Chapman in Leominster, Massachusetts in 1774, he left home with a bag of apple seeds, determined to spread the bounty of apple trees as he walked—barefoot by many accounts—westward into Pennsylvania, Ohio, and eventually Indiana. The last known tree to be planted by Johnny Appleseed is in Nova, Ohio. The tree produces tart green apples that are used not just for making cider, but for applesauce and baking.
Broccoli's history goes back at least to the Roman Empire, where it was highly valued. But it took some time before the rest of the world understood its beauty. In England, Philip Miller's Gardener's Dictionary (1724 edition) refers to broccoli as "a stranger" and calls it "Italian asparagus." And it wasn't until the 1920s that broccoli was grown regularly in the U.S.
Kale's frost-tolerant nature makes it a natural for colder climes. In Germany, there's an annual celebration dedicated to all things kale. In the Netherlands, there's a traditional winter dish of mashed potatoes and kale. And in Scotland, where kale has been a staple for hundreds of years, the word "kail" in one local dialect means food. And if you're "off your kail," you're under the weather.
In this edition of Food Gardening Magazine, you'll find Gardening Guide Close-Ups that focus on apples, broccoli, and kale to help get you started with these three foods and our gardening guides. These articles give you valuable tips and advice about these three foods, and you'll have instant access to the premium gardening guides themselves, too. Be first to read these Gardening Guide Close-Ups and get a head start on how to grow and use these foods:
Apple diseases are particular to apples, so don't try to use your knowledge of other tree and plant diseases when trying to identify different apple diseases. In How to Identify the Worst Apple Diseases, we'll look at five apple diseases, some of which can destroy not just the fruit, but the entire tree.
Broccoli sprouts are a powerhouse of nutrients and antioxidants that can help boost your immune system, and they're easy to digest. And because they're so easy to grow at home, broccoli sprouts are an accessible and affordable superfood. In How to Sprout Broccoli Seeds at Home, we'll explore the benefits of eating broccoli sprouts and walk through the process of how to make your own sprouts at home.
Growing kale in pots is easy enough, but there are a few tips that can make the process even easier. In Growing Kale in Pots for Fresh Greens All Year Long, we'll look at seven tips that can help ensure a good kale harvest. 
And then there are the recipes you'll find in the three gardening guides! Here are some of my favorites that are tasty, unique, and easy to make:
Annie's Apple Crisp: I've been a fan of apple crisp for as long as I can remember. Needless to say, I've tried more than a few apple crisp recipes in my time. This one, though … it's about as easy as could be to put together and it is so incredibly tasty, with plenty of rich warm spices and an "optional" ingredient that really takes things to the next level. 
Cream of Broccoli Soup: A bowl of hot soup is the perfect fall lunch, and it's even better when the soup is made with broccoli straight from your garden. This version of the classic recipe takes advantage of a roux to add some body to the broth.
Krunchy Kale Chips: I don't know if you've thought about buying kale chips at the market, but they're about a million dollars for a bag. The thing is, kale is easy to grow, and these chips are easy to make. All you need is your regular oven, kale, a little olive oil, and some salt. Live like a king with homemade kale chips!
I hope you enjoy the September 2023 issue of Food Gardening Magazine as much as we've enjoyed putting it together. We're so happy to have you here! Now let's head out to the garden!
Happy harvesting—and happy eating!


Bill Dugan
Editor & Publisher
P.S. Please enjoy this issue of Food Gardening Magazine, and let me know what you think about it by commenting below with your feedback! Your input is valuable to us and can help us make improvements.