You've heard of a fairy garden, an octopus's garden (in the shade!), and hanging gardens. Now it's time to add a valentine garden to the mix. What's more romantic than a bouquet of beets? Nothing against a box of chocolates, but fresh fruits and vegetables are the way to the heart, if you ask me. 
I imagine you might be wondering what's so romantic about vegetables. They're just vegetables, after all. I'm here to tell you that the best dates all begin with vegetables (or fruits). Think about it: dinner and a movie, a picnic, a walking restaurant tour, a cooking class, cooking a meal together, or a food truck festival. 
There's no denying the romantic aspect of a garden. Ah, but what goes into a valentine garden? I'm glad you asked!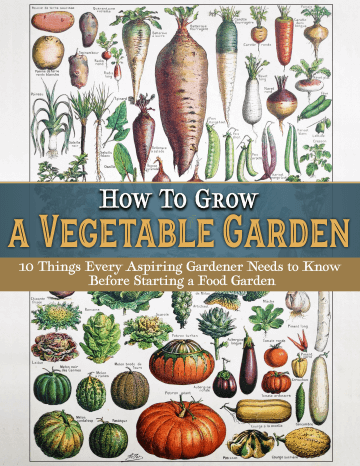 Discover 10 top tips for growing, harvesting, and enjoying fruits, vegetables, herbs and more from your home garden—when you access the FREEBIE How to Grow a Vegetable Garden, right now!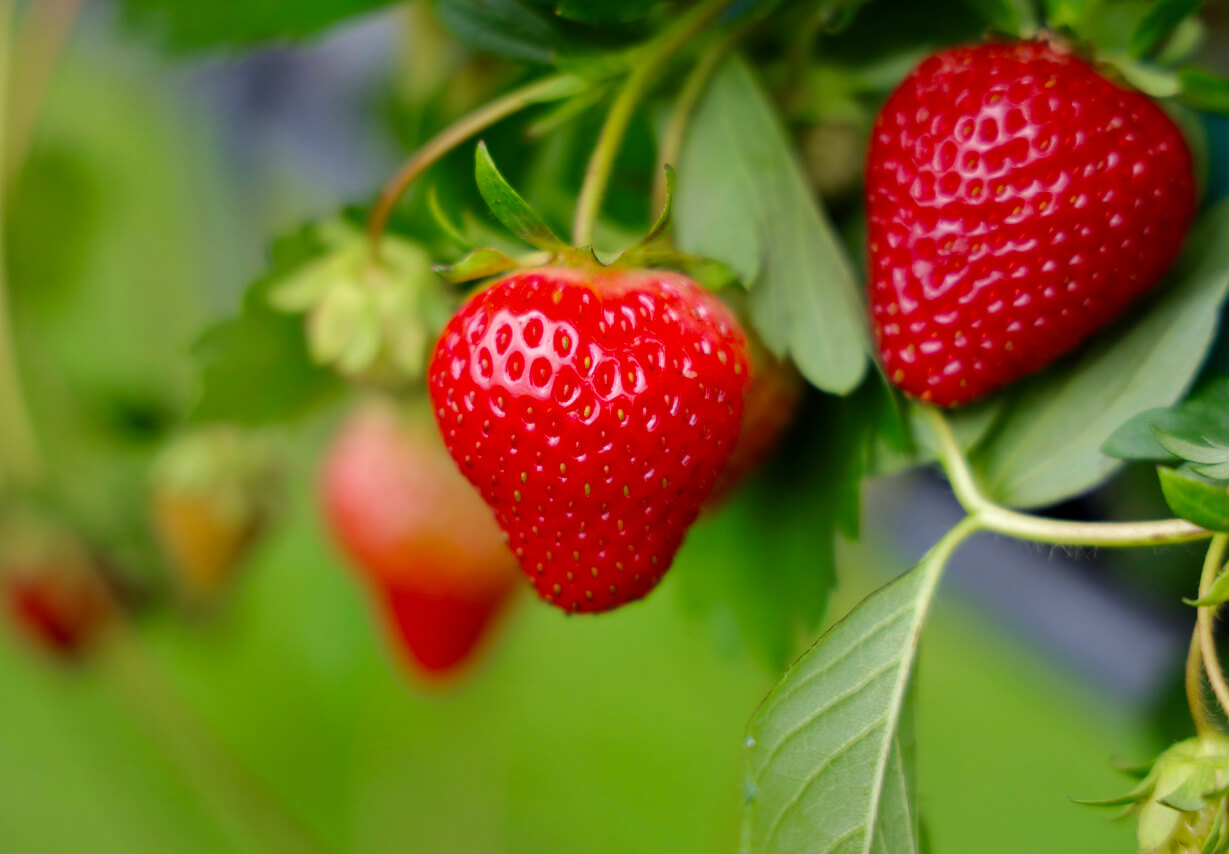 16 Valentine garden essentials
1. Valentine Sunflowers. The name says it all! These long-blooming sunflowers have strong stems, and short, round petals. Also consider the Crème Brûlée sunflower. Every romantic dinner needs a romantic dessert, so how about a crème brûlée? This sunflower has gorgeous golden petals with a center reminiscent of the caramelized sugars of the classic custard.
2. Black Valentine Bush Beans. This heirloom variety can be harvested early as a green bean or later for dry black beans. 
3. Heart of Gold Squash. Treat yourself to Heart of Gold squash—a delightful hybrid of acorn and sweet dumpling varieties! Its consistency is as smooth as butternut squash, yet its flavor is even sweeter.
4. Hungarian Heart Tomatoes. These little heirloom beauties have been growing near Budapest for centuries. The heart-shaped fruits grow to about 1 pound, and the plant, while still a full-sized tomato plant, is small enough to grow in a large container. 
5. Missouri Pink Love Apple Tomatoes. For those with an inclination for something sweet, the pink fruit tomato is a sure-fire favorite! This potato-leaf variety has been grown in Missouri since the Civil War, but was only grown as a decorative plant due to their belief that tomatoes were poisonous (everyone did!). Now, thankfully we know this couldn't be further from the truth, and can enjoy these lovely tomatoes in our valentine garden.
6. Queen of Hearts Hybrid Tomatoes. Vibrant clusters of plump, round tomatoes ripen on vining plants to produce sweet and succulent fruits. Perfect for slicing at 5 to 6 ounces, these ruby red gems are an unbeatable addition to your plate!
7. Mini Love Hybrid Watermelon. What's not to love about watermelon? Especially when it's a hybrid you can grow on your deck! This is perfect for a smaller valentine garden, and it's sure to win you over. 
8. Hearts Of Gold Cantaloupe. Originating in the early 1900s, this beloved heirloom cantaloupe has been captivating melon connoisseurs ever since. With its alluring deep-orange golden flesh and indulgently sweet, juicy flavor that fills the senses with a delectable aroma—it's no wonder why modern day enthusiasts adore it so much! Its vigorous growth produces roundish 2 to 3 pound fruits featuring heavily netted skin and thin rinds for ultimate enjoyment.
9. Shooting Stars Eggplant. Ah, the romantic memories of a dark night with the Milky Way visible overhead and the occasional shooting stars. The Shooting Stars eggplant looks like a nighttime sky. Plus, doesn't love just feel like a sky full of shooting stars? 
10. Heart of Gold Swiss Chard. Heart of Gold Swiss chard is the ideal choice for your garden. Its bolt tolerance, uniform color, and particularly wide petioles make it a standout with its deeply-savoyed, dark green leaves that have an outstanding sheen against the warm golden-orange hues of the petioles. Heart of Gold Swiss chard plants are also incredibly vigorous and provide full coverage when they grow.
11. Jack of Hearts Pumpkin. If you are a specialty pumpkin grower, the Jack of Hearts is sure to make an impression with its bold color and captivating handle style. It has been bred for high powdery mildew resistance so that the stem will remain dark in contrast to its radiant orange skin. On average, each fruit weighs 6 to 7 pounds and grows on shorter vines than others pumpkins varieties.
12. Purple Heart Radish. This radish features an eye-catching contrast between its white exterior and deep pink core. Plus, it boasts a reliable round shape at about 3 inches in diameter and resists bolting—a dream come true for any gardener! The color does not fade even after long periods of storage, making this radish the perfect choice for those looking to preserve their harvest.
And let's not forget the tried and true symbolic plants and aphrodisiacs:
13. Lavender. Lavender symbolizes purity and love, and herbal extracts of lavender are common in perfumes and soaps. As a perennial herb, you might even say that lavender symbolizes ongoing love and devotion. And if that's not enough, your local pollinators love lavender. 
14. Beets. The ancient Greeks prized beets as an aphrodisiac, and it's even rumored that Aphrodite, the Greek goddess of love and beauty, ate beets to enhance her sexual appeal. Of course, that's just myth. Or is it? For those looking for a "babymaker" beet, look no further than Babybeat. This popular mini variety is renowned for its even proportions and shape when still young—making it the perfect option!
15. Strawberries. Sure, this is an easy one. Chocolate-dipped strawberries, anyone? Strawberries are also the symbol of Venus, the Roman goddess of love. And in Cherokee legend, the strawberry was created after a quarrel as a way to remind the first man and first woman of their love for one another. Of course, any variety of strawberry is ideal for a valentine garden, but if you really wanted to keep the theme going, try Sweet Kiss or Jewel strawberries. 
16. Avocados. There are plenty of good reasons to grow avocados if you live in the right location. But why do avocados belong in your valentine garden? According to Aztec legend, the avocado was an aphrodisiac, and it increased fertility. If that's what you're going for!
And of course, there are many more, like roses! What would you add to a valentine garden? I'd love to get your suggestions in the comments. 
Note: Food Gardening Network contains links to affiliate websites, including Amazon and Rakuten Affiliate Network, and we may receive a commission for any eligible purchases made by you through links on this page. Any reviews are based on honest reviews of the products.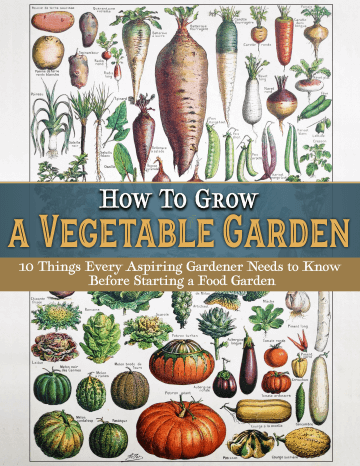 Discover 10 top tips for growing, harvesting, and enjoying fruits, vegetables, herbs and more from your home garden—when you access the FREEBIE How to Grow a Vegetable Garden, right now!