I love harvesting herbs. I love the aromas that slowly drift through the air as I pinch off a sprig of sweet basil or earthy sage. And nothing fills the home with intoxicating scents like fresh rosemary and garlic in a bit of olive oil over a low flame on the stovetop.
Herbs bring depth, interest, and even intrigue to any meal. But if you're harvesting herbs the wrong way, you can ruin your chances of growing a healthy, full plant. You'll end up with leggy, barren plants, or they'll go to seed before you harvest them. And yes, I learned this all the hard way.
Don't worry. It's not as tricky as I'm making it sound. Follow a few simple tips, and you'll have plenty of delicious, fresh herbs to enjoy in all the recipes you like.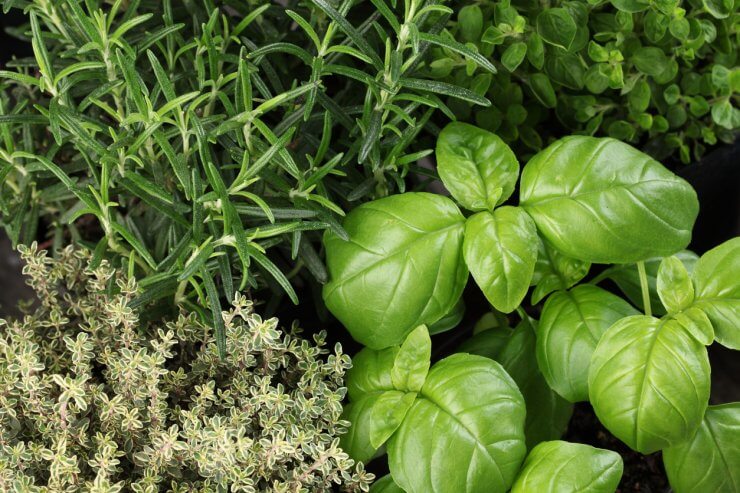 Harvesting herbs the right way: 10 Tips for hungry herb lovers
To be clear, it's unlikely you'll ruin your herbs by harvesting them the "wrong" way. Most herbs are pretty darn hardy, and can withstand a few misplaced clips and pinches. They'll also give you a full season of fresh culinary delights if you take your time and harvest carefully.
To make things simple, let's start with the three general categories of herbs from an epicurean perspective. There are herbs we harvest for their leaves, others we harvest for their flowers, and some we harvest for their seeds. With these three categories in mind, here are some overarching basics to get things started.
1. Harvest the leaves. If you're harvesting herbs for their leaves, such as basil or mint, harvest them before they flower.
2. Harvest the flowers. For herbs that you grow for their flowers, such as chamomile or lavender, harvest just before they fully flower.
3. Harvest the seeds. If you're harvesting herbs for the seeds, such as coriander and dill, wait until the seeds have almost dried naturally on the plant.
Remember, however, that this is a general approach. I enjoy fresh dill, so I usually harvest it before it goes to seed. Other herbs, like chives, are typically grown for their leaves, but the flowers are quite tasty, too. They also attract pollinators, so don't feel like you have to get to your chives before they flower.
And for our purposes here, I'll focus on the "leaf" herbs, since they're the ones most commonly used in the kitchen. Not to say that you won't use lavender flowers in baking, for example, or coriander seeds in a recipe, but one thing at a time.
Within the category of herbs that we harvest for the foliage, there are two more general categories: leafy herbs like basil or sage, and herbs with longer stems, like rosemary, oregano, or thyme.

4. To harvest leafy herbs, pinch them off at the base of the stem, just above other leaves. This will encourage continued growth.
5. Use shears. To harvest herbs with longer stems, cut sprigs with garden shears near the base of the branch.
6. Harvest herbs as you need them. There are a lot of suggestions for harvesting herbs at the peak of their aroma and flavor, and that's a good move if you plan to dry them. However, one of the joys of cooking with herbs, in my opinion, is clipping them straight from the garden as I need them. Does that mean I miss out occasionally on the "peak" of their flavor? Perhaps. Does that bother me? No. But like so many things, it's about balance.
7. Get an early start. Harvest herbs in the morning when they are dry and full of flavor.
8. Limit your harvest to about one-third of the plant. For annual herbs, you can harvest half to three-quarters of the foliage, and it will still grow back.
9. Pinch off flower buds as they appear so the leaves will continue to develop.
10. Stop harvesting perennial herbs about a month before the first frost, so they have time to harden off. You can harvest annual herbs as long as possible.
Do you have any tips for harvesting herbs? I'd love to get your thoughts in the comments.