The winter months are such a joy for cooking, especially if you grew winter squash the year before. Since winter squash, like butternut, honeynut, and delicata, can last months in the right environment, you can grow enough to feed your family all winter long—and that's exactly what I like to do. It's also why I have a dozen roasted delicata squash recipes up my sleeve, but today I'm going to share with you the one my family loves the most.
Sweet, buttery roasted delicata squash is a gorgeous winter squash to eat, and even easier to cook, because the skin is thin and completely edible. In this recipe you'll whip up a sweet honey-garlic goat cheese that when plated, will sit in the center of each squash round, bringing an unconventional but completely delicious pairing that's garnished by toasting the seeds from the squash and sprinkling them on top.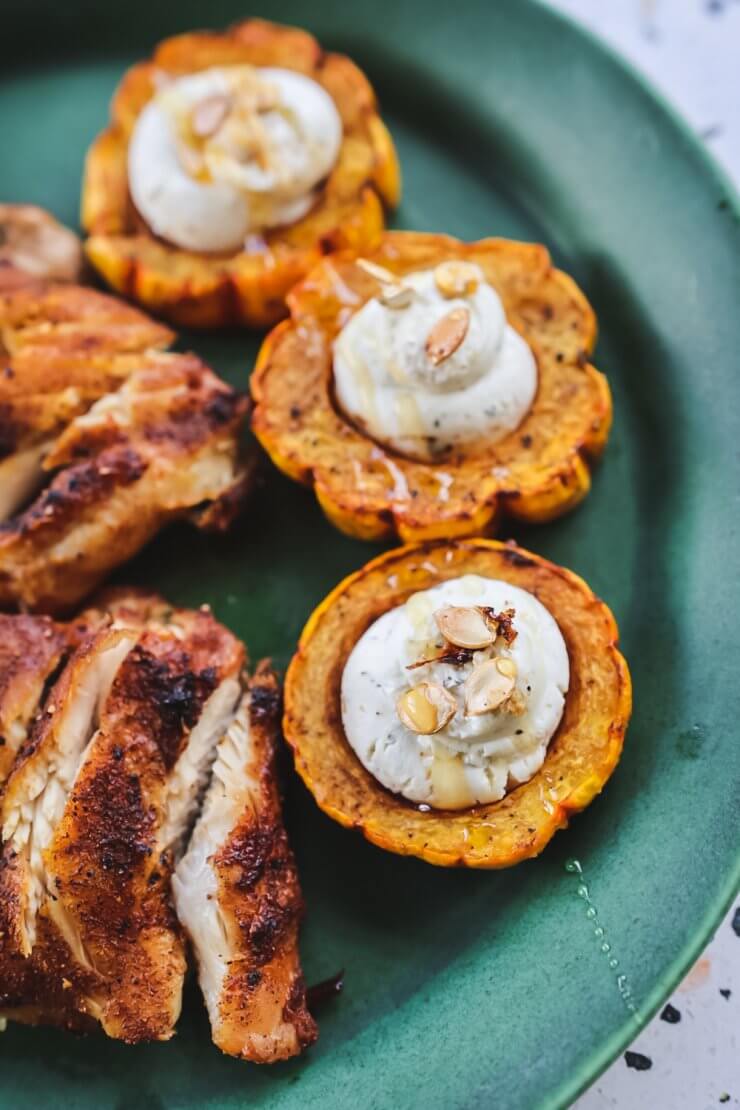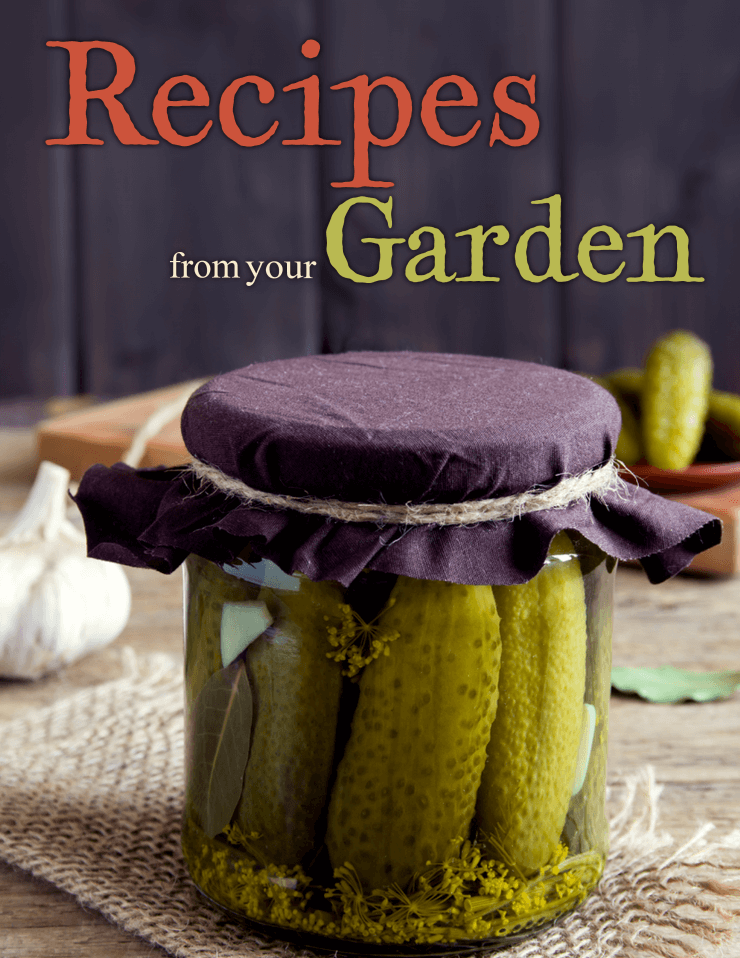 Discover 9 garden recipes spotlighting the delicious possibilities of home gardens—when you access the FREEBIE Recipes from Your Garden, right now!
This side dish pairs beautifully with roasted and seasoned boneless, skinless chicken thighs. We often find ourselves dipping the chicken in the sweet honeyed garlic goat cheese, and everyone always scrapes the plate clean when I make it. If you make the rounds thicker, you can even make enough room to cook the chicken thighs on the same baking sheet at a lower temperature like 400, which is what I often do because they can bake for the same time, which is around 40 minutes.
Without further ado, let's get into the recipe!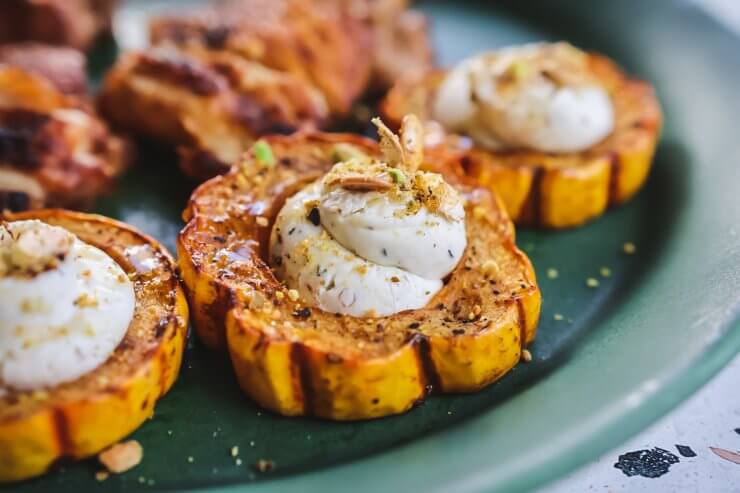 Print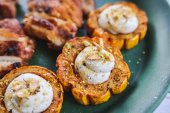 Roasted Delicata Squash with Honey-Garlic Goat Cheese and Roasted Squash Seeds
Pair your next chicken dinner with a side of this roasted delicata squash, filled with a sweet honey-garlic goat cheese, and garnished with toasted squash seeds
Author:
Prep Time:

5 minutes

Cook Time:

40 minutes

Total Time:

45 minutes

Yield:

4

-

6

servings

1

x
Category:

Sides & Sauces
Ingredients
1

thin, long, delicata squash, washed

1 tsp

sweet paprika
salt and pepper

8 oz

garlic & herb goat cheese

2 tbsp

raw honey
Instructions
Preheat oven to 400 degrees F and grease a baking sheet. Take out your goat cheese and bring to room temperature.
Cut the ends off the squash, then cut into 1/2″ rounds. Use your knife or a spoon to scoop the seeds out of the middle of each round. You'll be filling in the rounds with goat cheese, so it's best not to scoop too aggressively. Rinse and save a handful of seeds to roast for the garnish.
Spread squash out on your baking sheet, and rub with olive oil on both sides so they don't stick. Spread your washed seeds on the sheet in between the slices, in a single later. Sprinkle lightly with paprika all over, and with a light salt and pepper.
Bake in the oven for 20-40 minutes depending the thickness of your delicata squash. Check at the 15-20 minute mark. It's done when it's easy to cut through, including the skin.
Turn off your oven and remove to cool. In the meantime, add goat cheese to a small bowl with honey and mix until smooth and blended.
Plate your squash as a side on your serving plates, and fill the middle of the round with goat cheese mixture, then top with toasted seeds. Enjoy!
How do you like to make roasted delicata squash? Share your favorite recipe in the comments.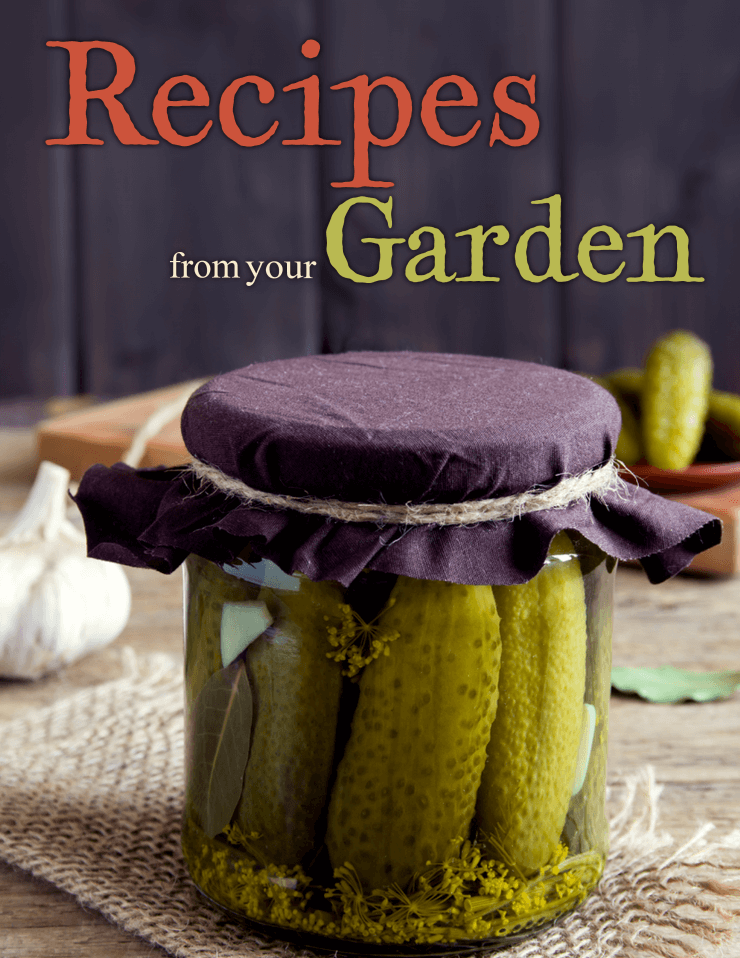 Discover 9 garden recipes spotlighting the delicious possibilities of home gardens—when you access the FREEBIE Recipes from Your Garden, right now!