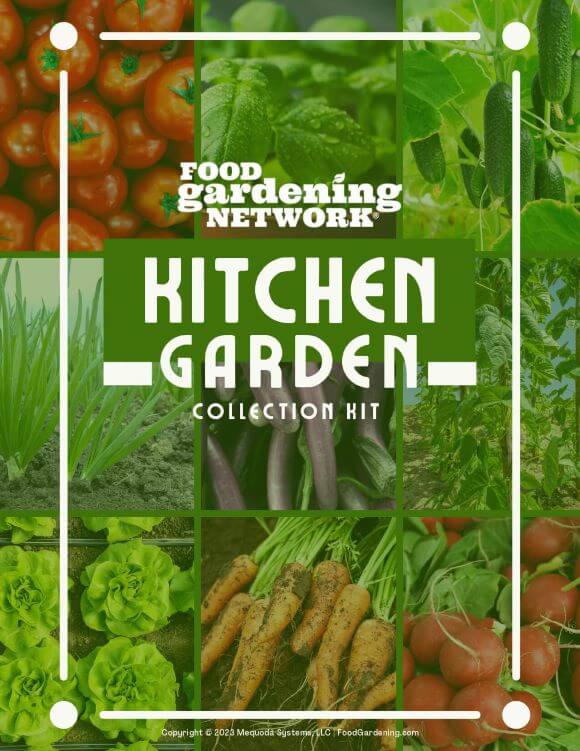 One of the greatest joys I experience from having a garden is stepping out my door and picking delicious ingredients for dinner. Investigating the rows of my garden to see which vegetables are ready to harvest and then coming up with creative new dishes has become one of my favorite pastimes. In a past life, however, I was limited in space, so I decided to create what most call a "kitchen garden"—an intimate plot beside my kitchen where every inch was utilized wisely!
Have you ever heard of a kitchen garden? As the name suggests, these lush vegetable gardens are typically situated in close proximity to your household kitchen. Even more impressive is that their size can range from as tiny as a window planter box, to 20 square feet or larger. Although raised beds remain the most popular choice for constructing a garden like this one, there's no rule against planting them directly in the ground either if you have the right spot! Kitchen gardening embodies convenience and nutrition; all it takes is a few steps outside, picking what's ripe off its vine or stem, then quickly throwing dinner together with fresh ingredients!
Kitchen gardens may be small but can still provide a bountiful harvest! When designing your garden space, look for plants that climb and sprawl upwards; indeterminate varieties that you can pluck from all season long; and companions which share similar conditions. The ultimate goal of the kitchen garden is to have ready access to freshly harvested herbs and veggies during the growing months so you always have something delicious on hand.
When it comes to deciding what should be included in your kitchen garden vegetable list, the choice is entirely up to you! Think about which types of foods you enjoy the most and use that as a basis for selecting plants. We have curated nine incredible vegetables and herbs that are surefire crowd-pleasers; they're easy to plant alongside one another and make a great starting point if you're new to gardening. Ultimately, though, choose whatever makes your heart sing—plant what truly brings joy to your tastebuds!
Download the Food Gardening Network Kitchen Garden Collection Kit right now.
---
Gold Members, Download Here
Not a gold member yet? Join Now